Good calls, bad calls – Rd 2 Fantasy Review
We saw some great scores this round like Marcus Adams' 101 which those who had him on ground loved… but some also got 24 doubles with Rocky as captain. Discuss your round two in the comments.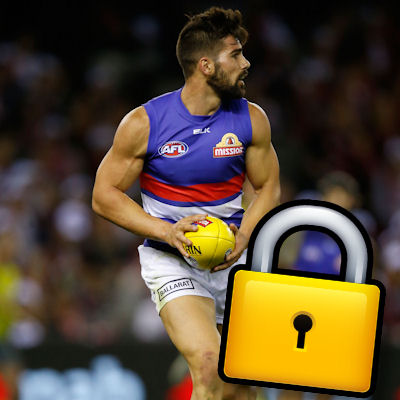 Copy and paste the following in the comments and fill it in. Post both AFL Fantasy Classic and AFL Dream Team results.
Team Name:
Round 2 Scores:
League Results:
Studs:
Duds:
On the Chopping Block:
Vent/Brag/Whatever:
Stay tuned to DT TALK this week for all fantasy advice you could ever need!
---
Listen to the boys go live from 6pm AEDT every Monday on City Park Radio for the AFL Fantasy Hour. This then becomes the podcast that you can hear on the website or on iTunes. Listen via www.cityparkradio.com or search for the station in the TuneIn app on your smartphone.
R2 Prices/BEs – Syd v Carl
Syd guns+rooks fire#AFLFantasy @DTTALK
All games on my new site https://t.co/1ufzPSI6Sr pic.twitter.com/Le8cNw9lWa

— NixTrader (@NixTrader) April 3, 2016
R2 Prices/BEs – Haw v WCE
Hawks 1 WCE yeo-yeo#AFLFantasy @DTTALK
All games on my new site https://t.co/1ufzPSI6Sr pic.twitter.com/r9qwgffyF4

— NixTrader (@NixTrader) April 3, 2016
R2 Prices/BEs – Geel v GWS
Another Capt fails!#AFLFantasy @DTTALK
All games on my new site https://t.co/1ufzPSI6Sr pic.twitter.com/gpnqFYJJMm

— NixTrader (@NixTrader) April 3, 2016
R2 Prices/BEs – GCS v Freo
Lots of red ink at Freo!#AFLFantasy @DTTALK
All games on site https://t.co/1ufzPSI6Sr pic.twitter.com/WBRI4qV5Ri

— NixTrader (@NixTrader) April 2, 2016
R2 Prices/BEs – WB v St.K
Get some #FlatTrackPuppies#AFLFantasy @DTTALK
All games on site https://t.co/1ufzPSI6Sr pic.twitter.com/f3ST0f4I7o

— NixTrader (@NixTrader) April 2, 2016
R2 Prices/BEs for North v Bris
Injuries + red ink!#AFLFantasy @DTTALK
All games on my site https://t.co/1ufzPSI6Sr pic.twitter.com/EqRJDkivoQ

— NixTrader (@NixTrader) April 2, 2016
R2 Prices BEs for Ess v Melb
This week get Parish!#AFLFantasy @DTTALK
All games on my site https://t.co/1ufzPSI6Sr pic.twitter.com/Jv3Q5IDR7x

— NixTrader (@NixTrader) April 2, 2016
R2 Prices BEs for Adel v Port
Laird 1 Crouches meh#AFLFantasy @DTTALK
All games on my site https://t.co/1ufzPSI6Sr pic.twitter.com/7GpX1NIe4G

— NixTrader (@NixTrader) April 2, 2016
R2 Prices & BEs for Coll v Rich
Lambert & Menadue again#AFLFantasy @DTTALK
See my new site https://t.co/1ufzPSqw0T pic.twitter.com/SjzHkiEOBX

— NixTrader (@NixTrader) April 1, 2016