Versus: Players who changed clubs
Tom is back with his excellent Versus series with a look at players who changed clubs in the off-season.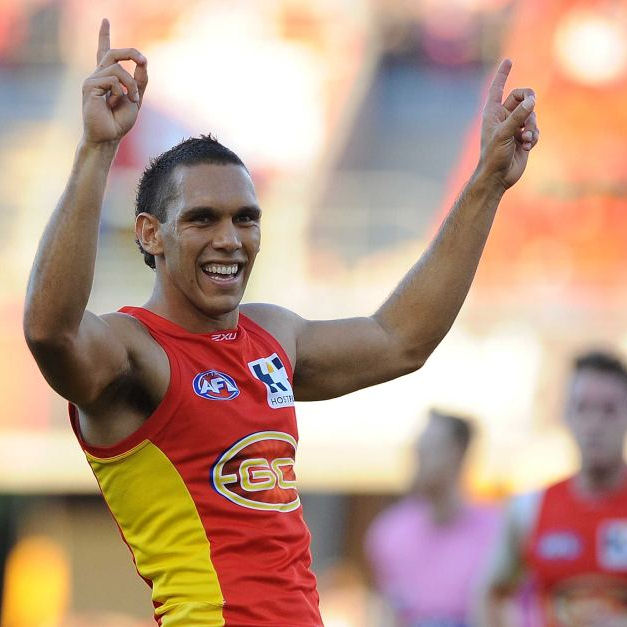 Tom is back with his excellent Versus series with a look at players who changed clubs in the off-season.
Paul Seedsman ($353,000) V Jeremy Howe ($361,000)
Adelaide did not hesitate to sign dashing half-back/winger Paul Seedsman when he nominated the Crows as his preferred destination during the trade period. Despite at times showing potential to break open matches, the former Magpie moved to West Lakes in search of more playing time. It seems as if he will be granted the extra game time at the Crows given the recent retirement of Matthew Jaensch. Selected with pick 76 in the 2010 draft, Seedsman endured an up and down 2015 season. He amassed 31 disposals, 6 marks and 128 Fantasy points in Round 4 on his way to collecting the ANZAC Medal. However he could never manage to cement his place in the side from that point on. He did, however, average 79 Fantasy points in 2013 and although at this stage it is difficult to predict exactly how the Crows will line up defensively, Fantasy coaches will no-doubt be hoping a wing or half back role beckons.
From a former Magpie to a new one, Jeremy Howe made the switch to Collingwood in the off-season break. Like Seedsman, Howe has never been a big Fantasy scorer but is consistently around the 70 points mark. In 2015, Howe played all 22 games, resulting in a slightly underwhelming average of 65.2. Well regarded for his spectacular aerial abilities, Howe was traded to the Magpies as part a detailed four-way trade along with Adelaide, Melbourne and Port Adelaide. Howe managed 100 games for the blue and red of the Demons and kicked 80 goals in the process. In his 13 games at the MCG, Howe averaged 71 including two big scores of 119 and 102 in back to back rounds. But will another season of a 70 average justify his $361,000 price tag? Or will a new role at a new club see Howe take his Fantasy game to a new level in 2016?
Verdict: It's Seedsman for me in this situation. At the Crows, Seedsman will most likely have an opportunity to play a role on the wing whilst I can't see Howe getting the same job with the likes of Aish, Treloar, Pendlebury, Swan, Sidebottom and Adams already set for extended midfield time. Even though Howe does have a handy FWD DPP ability, I can't see a new role making a big difference. Besides, Howe's role in the Magpies best 22 is still unclear.
Loading ...
Patrick Dangerfield ($589,000) V Adam Treloar ($576,000)
No doubt the biggest deal of the trade period was Patrick Dangerfield's move across the border to Geelong. The superstar midfielder with blistering speed and incredible contestant ball winning ability created headlines throughout the 2015 season as his time at the Crows came to an end. An all round super star, Dangerfield had his best Fantasy season to date in 2015, averaging 106 points per game. Despite seeming to always pick up some sort of minor niggle by the end of the game, Dangerfield was able to play all 23 of the Crows matches to back up his 22 game seasons in 2011, 2012 and 2014; proving he is as durable as they get. Along with fellow new recruits Zac Smith, Lachie Henderson and Scott Selwood, Dangerfield will be expected to immediately make a difference as the Cats look to re-establish themselves in the finals. Assuming he'll continue to play a dominant role in the midfield, I'd be expecting a 105+ average from Patty.
Much like Dangerfield, new Collingwood recruit Adam Treloar will slot straight into the midfield. However Treloar's exact role is not yet certain given the Magpie's quality in middle of the park. Last year, he posted a total of 13 tons including big scores of 119, 133, 120, 131, 127 and 129. Despite these numbers, Treloar did, perhaps, opt to handball instead of kick a few to many times for Fantasy owners. He averaged 12.6 kicks and 15 handballs which did impact on his overall score. The statistics suggest that Treloar won't have to spend too long adjusting to playing on the MCG most weeks, a ground where he has averaged 26 disposals in nine trips to the 'home of football'.
Verdict: This is very difficult to write as I'm a Crows supporter but Dangerfield wins out here. Although I can see both players settling in well to their new clubs and pushing for 105 averages, as mentioned before the Magpie's midfield is unpredictable. Treloar's ball winning team mates will no doubt be looking to collect disposals of their own as well, whereas Dangerfield should be the Cats main man.
Loading ...
Matthew Leuenberger ($301,000) V Jonathan Giles ($319,000)
I think it's fair to say new Bomber ruckman Matthew Leuenberger wasn't the most loved Fantasy player last year. Many people started with the big man but many were left disappointed with his seemingly constant lacklustre performances. Despite his poor early season form, Leuenberger did improve as the season grew older. He finally managed decent scores of 88, 124 and 83 in consecutive weeks, prompting some to believe he was back to the heights of his 2011 season where he averaged 92 Fantasy points in 22 games for the Lions. Acquired by the depleted Bombers in the trade period, Leuenberger looks destined to be thrown a key ruck role perhaps alongside Shaun McKernan. Although he has endured an injury-riddled pre-season, Leuenberger should still be fit for round 1. If the ruckman does suit up for Essendon's season opener, he's an interesting prospect at $301,000.
The former Essendon turned West Coast ruckman Jonathan Giles will be hoping to return to his 2012 form which saw him average 81.9 Fantasy points on his way to playing a key role in GWS' inaugural team. However in recent years, Giles hasn't quite been able to recapture that form. A move to the Bombers ahead of the 2015 season was a failure as Giles could manage just three games for an average of 73 points. It's a case of now or never for Giles who is heading towards the twilight era of his career at 28 years old. It is only early days into his time at the Eagles but Giles and fellow ruck man Scott Lycett look set to be competing for a spot to work in cooperation with Nic Naitanui. Awkwardly priced at $319,000, Giles is a little too risky for my liking but could prove a handy asset.
Verdict: I prefer a set-and-forget strategy when it comes to selecting ruckman so neither Leuenberger nor Giles really take my fancy. Both have shown in past seasons that they are capable of averaging 80+ but have not cemented a spot in their respective sides as of yet. I'd personally advise not starting with either but I'd be going with Leuenberger out of the two.
Loading ...
Harley Bennell ($509,000) V Tom Bell ($492,000)
Another big name player to move states is noted troublemaker Harley Bennell. There is no doubt Bennell has the talent to become a top six forward. However it has been a string of off-field issues and injuries that have restricted the 23 year old to just 81 games. Taken with the second selection in the 2010 draft, Bennell endured three consecutive seasons of averaging 85. Having made the move to Fremantle from Gold Coast, Bennell will be looking to back up last seasons average of 92 points. Bennell should flourish with some added midfield time and will learn a lot through working with stars such as Fyfe, Barlow, Mundy and Neale. Interestingly, four out of his five tons were scores of over 110, proving his ability to go big. Lets hope Bennell can deliver his full potential at the Dockers and turn into the elite Fantasy performer he promises to be.
Tom Bell, the strongly build midfield/forward departed the Blues at the back end of last season despite recording his best season to date and finishing fourth in Carlton's best and fairest award. Bell made it clear he would like to return to Queensland after four years at the Blues. And sure enough, the Lions were quick to pounce on the 24 year old. His 2015 stint came out of nowhere as he had previously averaged just 65, 56 and 67. On the back of a good opening round showing, Bell accumulated eight tons to lock in his spot as a potential top six forward for the coming years. In fact perhaps the only thing stopping him is his knack of having the odd poor game, posting under-par scores of 67, 67, 66, 57, 55 and 42. Bell kicked 17 goals last year and will prove a valuable weapon in the Brisbane line up.
Verdict: Both players come in at a price where most Fantasy coaches will be opting for the likes of Deledio and Dahlhaus instead. I believe that Bennell and Bell have good potential and will be looking to build on rather solid 2015 seasons. Question marks still remain over Bell's role and whether he will play more time in the midfield of forward lines. Not an easy decision to make but I'd go with Bennell in this case.
Loading ...