NAB Challenge Notes – Week 1
The DT Talk team compile their notes for every game of the NAB Challenge.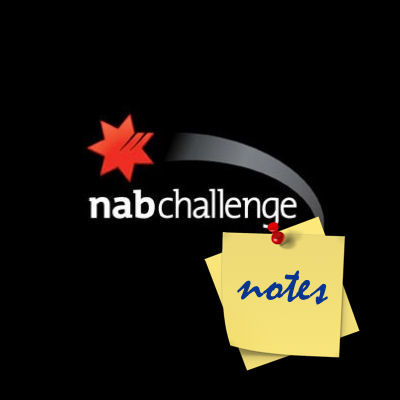 The DT Talk team will update each game of the weekend with our notes from them.
Hawthorn v Carlton – Aurora Stadium
Thursday 18 February – By Leighroy
Click here for DT Live stats/scores.
It's finally here! FOOTY is back! Well… sort of. Yes, today marked the beginning of the NAB cup for 2016 and we here at DT Talk will be covering every angle imaginable, be it with the Traders' EPIC commentary debut (How good was that people?!) or these short notes done by some of the writers, you can be sure that if it happened in the game you'll hear about it first with Dream Team Talk at the helm. Without any further ado, let's look at the game played a short while ago at Aurora Stadium, between the reigning premiers Hawthorn and last year's wooden spooners Carlton.
On paper it was a real David Vs Goliath battle with last years' victors fielding an almost full strength team against a Carlton outfit missing arguably their best 2 midfielders in Murphy and Cripps.  Hawthorn meanwhile fielded its team of  old warriors who were back at it again. Sam Mitchell (MID $574,000) is looking as fit as ever at the outset of the 2016 season and not surprisingly scored 109 points. Jordan Lewis (MID $613,000) was also prolific with 27 disposals, 16 kicks and 9 marks and went a long way to justify his high price tag with the top score of the day 123. Luke Hodge (MID $615,000) started like a house on fire, working from the backline and pushing through the midfield however ended up with 60 points after being taken off for most of the game after half time. He had 58% TOG. A popular pick this year so far has been Billy Hartung (MID $333,000) who managed a somewhat disappointing 64 points. Personally I expected a little more from him with the abolishment of the vest this year. Watch him closely over the next few weeks.

Click here to subscribe on iTunes. (Please leave a rating and review to help us move up the charts).
Another popular pick Taylor Duryea (DEF $436,000) only had 17 disposals for a total of 57 points. Again, I expected more and will be monitoring his next appearance. Jack Fitzpatrick (DEF/FWD $188,000) was another one to watch this evening, although starting slow he finished with 8 disposals for a total of 50 points. Bear in mind he had 2 behinds, translate those 2 behinds to 2 goals and you're looking at a lock at his price. Further back down the field we saw a very solid Josh Gibson (DEF $472,000) running around racking up those +6's. He ended up with a cool 8 marks, 14 kicks and 99 Fantasy points. At present he is a lock in my team as I believe he will be one of the most consistent defenders this year. Perhaps not the highest scoring but definitely one of the most consistent. The surprise packet for me was Daniel Howe (DEF $265,000) who had an amazing game with 23 disposals, 12 marks, and 17 kicks (the highest amount of kicks of anyone in the game) equating to 111 Fantasy points. At his price tag that is way too hard to ignore and if he holds his spot in the 22 will make you a lot of cash and potentially yield a mountain load of points. LOCK. The Hawthorn ruck department looks somewhat lacking this year so avoid if possible.
Looking at the hyped up Blues players it was very evident that the inclusion of new coach Bolton is going to pay massive dividends for the team in their quest for a finals birth and in my opinion also help to make Carlton players relevant again in terms of AFL Fantasy. Although not entirely evident from today's game, I believe that the latest ex Hawthorn assistant turn Senior Coach sees the blues playing a much more aggressive style of footy with a higher possession rate spread across the team this year.
This year a popular pick from Carlton is Bryce Gibbs (MID $449,000) who played the majority of the game and scored 58 points from 84% TOG. Not ideal. He had 19 disposals but chose to go by hand more than by foot. Don't read too much into his game this evening, I think when Cripps is back he will play a more crash and bash role and Gibbs will be a beneficiary on the outside, allowing him to kick more and ultimately increase his Fantasy points output. Another popular pick is Kade Simpson (DEF $474,000) who managed to bring in 72 points. This isn't an ideal amount but the majority of those points came from the latter half of the game so read into that what you will. Personally I still see him as a very relevant and viable D2 or even D1 if you're chasing a budget defence. Sam Kerridge (FWD/MID $299,000) was everywhere and finished with 88 Fantasy points and 28 disposals which was the highest from anyone wearing blue. At his price tag and the fact he is a DPP player I genuinely see no reason why you shouldn't consider him come round 1. The inclusion of Murphy and Cripps may hurt his disposal count or serve to bolster it as an outside mid I'm not sure which yet. Matthew Kreuzer (RUC $460,000) had 18 hit outs and 10 disposals for a total of 63 points. He will need to show more than that for me to consider him as a viable R2. Dale Thomas (FWD/MID $354,000) played a similar game to his teammate in Gibbs and ended up scoring 65 points. Just on Thomas though, he looked sharper than I've seen him in years. Surprisingly Nick Graham (MID $353,000) top scored for the Blues with 18 disposals, 2 goals and 1 behind equating to 93 Fantasy Points. Matthew Dick (DEF $232,000), Jed Lamb (FWD $189,000) and Andrejs Everitt (FWD $410,000) all had uninspiring fantasy performances with 21, 34 and 31 points respectively. Ciaran Byrne (DEF 125,000) had 23 points from 39% TOG, at his price he's a viable bench option only.
Just quickly, it looks like Levi Casboult, (FWD $321,000) 58 points from 85% TOG, could be one of the blues main targets up forward. Monitor and assess in the coming weeks and if you take anything from this game it's this…… The Hawthorn midfield shows absolutely no signs of slowing down.
Feel free to discuss in the comments below and give me a follow on twitter – @leighroyDT for all things AFL Fantasy in the lead up to Round 1. When posting this article, Match Centre was playing silly buggers for a while so forgive me if there are minor discrepancies. Leighroy.

Fremantle v Richmond – Rushton Park, Mandurah
Friday 19 February – By Leighroy
Click here for DT Live stats/scores.
Another day another NAB Challenge game. I personally made the trip down to Mandurah today to watch the game and boy was I impressed by the way Fremantle executed their game plan against the Tigers! (admittedly the Tigers did bring a bit of a 'B' team but you get that). Unfortunately, due to Perth/Mandurah traffic I missed the first 10 minutes (Grrrr) but after that I was ready to review!
Scoreboard wise it is worth noting there was a fairly strong breeze favouring one team every quarter so perhaps keep this in mind when looking at key forwards and defenders scores. As always, I'll highlight popular Fantasy picks in this article so if I miss one that you're looking at, hit me up on twitter @leighroyDT or feel free to discuss in the comments. Good discussion is what makes this community so great and it is highly encouraged. Here goes…..
For Fremantle the big story and shining light was Michael Barlow (MID/FWD $515,000), there has been lots of discussion surrounding Barlow this pre-season and with his new DPP status he is now a must have in your forward line in my opinion. He collected 27 disposals, 1 goal and 3 behinds for a total of 125 Fantasy points. LOCK, LOCK, LOCK. I've had him since Fantasy 2016 opened and he is going nowhere after seeing him play today. He was everywhere. Matthew Pavlich (FWD $382,000) was the only other Fremantle player to break the fantasy ton today and he did so by playing in fine form going at 100% scoreboard accuracy with 4 majors. He also had a handy 18 disposals and chose to go by foot rather than by hand almost three times as much. As I alluded to, the wind may or may not have helped him kick today and Richmond's defence was taking a real beating so personally I wouldn't recommend having Pav in your team even with his 109 points. I'm open to being proved wrong but I just don't see it… Lachie Neale (MID $563,000) was in fine form walking away with 29 possessions and 94 Fantasy points, however chose to handball more than kick which hurt his potential output. He is still a premium midfield choice and I'd have no qualms having him in my midfield at either M3 or below. Darcy Tucker, (DEF $158,000) Darcy who? Exactly what I was thinking. Darcy had 21 disposals, 15 kicks and 6 handball for a sweet 94 points. He was playing a lot across half back and racked up a lot of +6's with a handy 8 marks. At his price I'm thinking he could be a very hand D7/D8. Let's face it, Fremantle went in with nearly a full side and Darcy played 62% TOG. Monitor what role he has next game and consider appropriately. Tendai Mzungu (MID $355,000) was everywhere today with 20 disposals, 2 goals, 1 behind and 92 Fantasy points. He could be looked at as an alternative to the much hyped Hawthorn player Billy Hartung as they are around the same price. Aaron Sandilands (RUC $485,000) was he usual self with 37 hit outs for 79 Fantasy points. He frustrates me though because he hates kicking. There are better options at his price in my opinion. Nat Fyfe (MID $581,000) came on after half time (Dear lord he's looking even more menacing, well done sir) and gathered 18 disposals and 58 Fantasy points. His back injury? I saw no sign of it. He's fine and I'm strongly considering replacing Dangerfield for him at M1…… Lachie Weller (MID $175,000) did well for 12 disposals and a goal and ended the day with 59 points. Again he could be a great bench option throughout the year. Stephen Hill (MID $507,000) had an average game finishing with 73 points, look elsewhere at his price. Hayden Ballantyne (FWD $306,000) started like a house on fire however had a day to forget succumbing to injury early in the game. All in all, Fremantle play a Fantasy friendly high possession game so consider having a couple in your team, especially some of their second year players like Weller.
Over to Richmond who quite frankly were outplayed from the start (at least the start that I saw). Their best player Fantasy wise was the ever lively Shaun Grigg (MID $497,000) he had 24 disposals and a 1:1 handball to kick ratio for 107 points. He was involved with Fyfe late in the game and managed to lay 7 tackles which boosted his Fantasy score for the day. Due to the Tigers playing most of their youth it was an opportunity for us Fantasy coaches to see what our bargain dollar can buy. Popular bargain picks in Nathan Broad (DEF $125,000) and Connor Menadue (FWD/MID $138,000) both played respectable games with 60 and 59 points respectively. Both had 12 disposals a piece but Broad went by foot 10 times and only handballed twice. Interesting. Kamdyn McIntosh (MID $356,000) lead from the front amassing 17 disposals and 66 fantasy points and Kane Lambert (MID/FWD $353,000) came 2nd for Richmond with 17 disposals and 70 Fantasy points. Again not much to write home about but still some interesting intel to consider. Adam Marcon (MID $125,000) was the Tigers surprised packet playing 77% game time and gathering 13 disposals and 5 tackles. He ended up with 62 points which for his price is amazing.
That's it for tonight, apologies for the brief review I'm off to my own engagement party. Clearly Fantasy comes first but I have to keep the cheese and kisses happy too.
Feel free to discuss in the comments below and give me a follow on twitter – @leighroyDT for all things AFL Fantasy in the lead up to Round 1. Leighroy.
St Kilda v North Melbourne – Wangaratta
Saturday 20th of February – by Nic Negrepontis
Click here for DT Live stats/scores.
AFL in Victoria kicked off today with St Kilda taking on the North Melbourne Football Club up in Wangaratta.
After a relatively even first half, a far more experienced North Melbourne unit powered away and finished with a 44 point win.
While it was clearly the highest scoring game of the NAB Challenge to date, it was a very low scoring Fantasy game with Sebastian Ross (MID $394,000) the only player to crack the 100 point barrier, scoring 107.
This was probably due to the game being a fairly uncontested and free flowing game meaning no one really racked up large numbers of disposals and the tackle count was also reasonably low.
Seb Ross was the only playing to have more than 20 disposals with Jack Newnes (MID $472,000) and Tom Curren (FWD $172,000) the next highest with 18 disposals and scores in the low 70's.
Curren, coming into his fourth year, may be one to keep an eye on for round one, but that slightly elevated rookie price puts him in an awkward bracket.
Young Roos defender Luke McDonald (DEF $285,000) lead the way disposal wise for North, finishing with 18 disposals and scoring a decent 74 points, the third highest for North Melbourne.
McDonald got a lot of ball off half back and was used through the midfield at times, but is probably a year or two away from Fantasy relevancy.
A lot of people were eyeing off young St Kilda draftee Jade Gresham (MID $187,000), but despite a total game time of 73%, he only scored the 37 points and didn't get too many opportunities at stoppages.
Instead, it was North Melbourne's Ryan Clarke (MID $164,000) who impressed with a strong second half, finishing with only 49 points, but playing the kind of game that would have him being considered for round one.
Another player who finished on 49 points was North Melbourne's big recruit Jed Anderson (MID/FWD 224,000).
Anderson played 80% of the game, but spent most of it away from the ball either up on the wings or up forward and doesn't appear to be in the mix for an on ball role.
It's fair to say that Carlton's Sam Kerridge probably did more to impress for that cheap forward position and you'd be worried about Anderson's scoring potential period.
Speaking of players in that price range, Daniel Wells (MID/FWD $293,000) missed today's game with North Melbourne aiming to manage his workload throughout this preseason.
Wells dominated an intra club match earlier in the week and will surely get a game or two under his belt in this NAB Challenge, just to make us particularly sure to start with him.
Shaun Higgins (FWD $472,000) only played 69% of the game, but was super impressive and spent most of the game deep in the midfield, making him very much worth considering for your starting team.
Higgins had 43 points to half time before spending more time forward and on the bench in the second half, probably filling in up forward for Kayne Turner (FWD $260,000) who pulled a hamstring early on in the game.
St Kilda had similar issues with number one draft pick Patrick McCartin (FWD $249,000) also missing most of the game with hamstring issues.
With an absence of rookie ruckmen to choose from this year, Jason Holmes (RUC $193,000) stood out as someone who could have his hand up for games early on in the year, winning 26 hit outs, but unfortunately having the ruckman curse of not really getting much of the ball and finishing with only 37 points.
He was also only up against Majak Daw (RUC/FWD 263,000) and Braydon Preuss (RUC $125,000) with Todd Goldstein (RUC $630,000) rested for the day.
North Melbourne will be one of the least Fantasy relevant teams this year outside of an obvious pick like Daniel Wells and it showed today with not many Fantasy relevant players to dissect.
For St Kilda, cheap defender Shane Savage (DEF $384,000) collected 17 disposals and was St Kilda's go to player coming out of defence and through the midfield quite a few times.
He finished with 65 points for the game which was one of the better scores of the day considering how low scoring it was from start to finish.
Savage certainly seems like he'll be pushing his price closer to $450,000 by the end of the year and with a lack of quality defenders to pick from this year, he could be a steal at sub $400,000.
Don't be alarmed by Jack Steven's (MID $618,000) lacklustre game and 34 points as he only had the 40% game time and was clearly just there to enjoy the bus ride to Wangaratta.
With Leigh Montagna (MID $603,000), David Armitage (MID $592,000) and Nick Riewoldt (FWD $520,000) all missing, St Kilda didn't have a whole heap of Fantasy relevancy today either.
All in all, not much was really learned from this opening NAB Challenge game with both teams keeping a lot of players at home and not giving us a great look at any new positional changes.
The three most eye-catching Fantasy performances of the day go to Seb Ross for cracking the 100, Shaun Higgins for his midfield time and Shane Savage who got plenty of the ball.
The three biggest disappointments were probably the fact that we didn't see much of Jade Gresham, the poor game of Jed Anderson and the injuries to Kayne Turner and Paddy McCartin.
Sydney Swans v Port Adelaide – Blacktown
Saturday 20 February – By Dunny
Click here for DT Live stats/scores.
It was a game of two halves in Blacktown, but not because of the play, it was fairly close until the last qtr, but from a weather point of view, in the first half it was hot and humid and then the second half was cooler before the heavens opened in the last and it belted down.
This should have been a very one sided game with Sydney sending a much stronger team that Port did.  The Power were without 14 of their first choice players including Boak, Wingard, Wines, R Gray, Ebert, Schulz, Dixon, Pittard and Lobbe just to name a few.  Sydney were without K Jack and McVeigh and they had Heeney go down during the game.
What this said to me was, take any scores from the Port players with a grain of salt.  Meaning, that these guys won't get this sort of time on ground in the regular season.  A better outlook for them will be gained next game when they are playing in Adelaide and will be a far more full strength side.
Having said that the Power certainly took it up to the Swans and led at half time before Sydney ran away with it in the last quarter as the breeze turned into a force 9 gale heading Sydney's way.  Also their experience started to take over in the second half.
But one Sydney player that didn't have the experience but played very nicely was Callum Mills (AF $227k Mid, RDT $215,800 Mid).  He racked up 14 kicks and 8 handballs with two tackles for 81 points.  He certainly did not look out of place in that side.  However, we all know how hard it is for a young midfielder to break into John Longmire's team.  Speaking of that guy, Tom Mitchell played up forward a fair bit and had 32 touches with 22 of them handballs for 96 points.  As a $593k mid in AF and $618k mid in RDT I think that he doesn't present enough to pick him, if he gains forward in AF then he would be well worth looking at then.  Dan Hannebery ($613k mid in AF and $641k mid in RDT) was in and around the ball with 19 touches, but the key here was that 15 of those touches were handballs.  JPK was the other key to the Swans with 20 touches and 6 tackles for his 81 points.  He is certainly an option for your team at $594k in AF and $623k in RDT he is a unique option for you.  For those playing Supercoach he is always a solid option there as he rarely wastes a possession.
Another Swan I wanted to have a look at was Callum Sinclair ($414k Ruck Fwd AF and $433k Ruck Fwd in RDT).  He is in the prime seat to be the number 1 ruck at Sydney with Kurt Tippett being a forward pinch hitting ruckman.  He was also only up against second string rucks and only had 16 hit outs, 5 kicks and 4 handballs.  He had 65 points which were helped by his goal.  At this point I would be concerned about his ability to hold down that number 1 ruck spot.  Tippett had 27 hit outs and 11 touches and looked more comfortable in the ruck than Sinclair.
Luke Parker was back from his injury late last year and had 32 touches for 100 DT points.  He looked good and this was a good hit out for him.  Certainly keep an eye on him as we go forward in the NAB.  By contrast Lance Franklin was all over the place in this game, sometimes starting in the middle sometimes up forward.  I won't be reading much into this outing for him.  Just the 6 touches and one goal.
Keep an eye on Jordan Dawson ($125k fwd in AF and $121k fwd in RDT), he only played two and a half quarters and had 6 touches for 29 points, not significant, but certainly looked like he wasn't phased.  He held his own and if he gets a game or two, may be a good downgrade quick money making option in AF.
Isaac Heeney left the game in the second quarter and was seen with ice on his knee.  This was apparently related to some tendinitis he has had before.  But I don't think he would have been in anyone's round one team.
For the Power Sam Gray continued to show the form we saw late last year, but with pretty much all of the Power regular midfield apart from Polec not playing, this is the sort of game I expected from him.  21 touches and 5 tackles on his way to a top scoring 78 for Port.  He did his chances of making that round 1 team no damage whatsoever, the thing is he won't be attending that many centre bounces in round 1 and I expect him to slot into a forward pocket.  Jimmy Toumpas was good in his first outing as a Power player with 14 touches and 64 points, but he shouldn't be on your radar for a spot in your team.  He may struggle to make that team.
Port's first pick in the draft Riley Bonner had 9 touches and a tackle for 27 points.  He looked a little lost at times, but I think he can certainly improve to make the team at some stage during the year.  I would be hesitant about starting him at this stage.  Another youngster Dougal Howard ($125k Fwd in AF and $128k Fwd in RDT) actually played in the ruck for a fair portion of the game.  I did like his effort and he followed up his own ball from the taps in the middle.  He had just the 7 hit outs and 10 touches for 52 points, but I know he had a really good game at the Intraclub last week and Kenny is very happy with him.  Look for him to get a game if Lobbe goes down or if Schulz misses some time.  Certainly could be a downgrade target at some point.
Karl Amon ($253k mid fwd in AF and $291k mid fwd in RDT) was on a few radars after his good form last year in his few games.  He had 14 touches for his 62 points and did a few good things that could see him get on the bench for the best 22.  In that same battle for a spot is Brendon Ah Chee ($314k mid in AF and $328k Mid in RDT), he managed 12 touches and 5 tackles to go with a goal but that only amounted to 46 points.  I was looking for him to shine a bit more in this game.
Very little of this game can really help us with our starting squads though as there were a number of stars out for both sides and as a result some of the youngsters got a lot more game time than they ordinarily would.  I think that this was a good opportunity for us to see a couple of the youngsters, but we still have little knowledge about where they are going to slot into these sides if indeed they make the best 22.
Adelaide v West Coast – Unley Oval, Adelaide
Sunday 21 February – By Matt
Click here for DT Live stats/scores.
Well, that was ugly. Take very little note of the scoreline in this game, the Eagles played a largely inexperienced team and thus they hardly touched it. Conversely, Adelaide brought their own footies! Firstly, let me make it clear that there's only certain points we can take from these NAB Challenge games, especially NAB 1. Here's what we can ascertain from Sunday's clash between the Crows and the Eagles down at Unley Oval in Adelaide:
Rookies (The most important players to watch)
Player roles.
Players at new clubs.
Players returning from injury lay offs.
Rookies – The biggest Fantasy name you can take out of this game is without a doubt Dean Gore ($125,000,MID). Tick! Gore was in the guts and looked at home in Adelaide's midfield. Sure there are players to return, but I reckon he's a lock for Round 1 based on what I saw today, managing 78 from 61% game time. Wayne Milera ($199,000, FWD) was brilliant for the Crows. His composure suggested he had already played 100 games of AFL and as such I expect him to lineup in Round 1. Unfortunately he won't be a big ball winner, so I'm still going to pass in Fantasy. Liam Duggan ($250,000, FWD/MID) was disappointing, playing predominantly forward. The Eagles did fight back slightly in Q4 and that saw Duggan get into the action. Continue to monitor his role during pre-season but I'm not sure he'll be worth the premium over a rookie. Lamb ($194,000, FWD) was good from the few opportunities he had, however he's going to find it hard to break into the Eagles power forward line. Corey Adamson ($125,000, DEF/MID) was impressive running through the midfield for the Eagles and could be worth a look in defence. We need to wait and see if he still gets a run when West Coast's first choice midfield returns. Lucas ($125,000,MID) won't feature in the Eagles best 22.
Roles – Yeo ($436,000, DEF/MID) ran through the midfield and regardless of only scoring 37, I saw enough positive signs to stick with him in my side. We really need to take the Eagles scores with a grain of salt, don't jump off Yeo just yet. Brodie Smith ($391,000, DEF) played off half back and unfortunately there was no signs of his 'move onto the wing' scoring 57 from 80% TOG. I expect much of the same from Smith this season, he's a risky selection!
New – Seedsman ($353,000, DEF/MID) played off half back and was hardly seen, scoring 31 from 64% game time. In his defence the ball rarely went past halfway, but even so it could be a sign of things to come. He will cause you some headaches if you risk selecting him, I wasn't a fan of his role and I don't see much changing. Giles ($319,000, RUC) won't play unless there's an injury. Lewis Jetta ($438,000, MID) may as well have not been there (25 from 77% TOG). Having played off a wing for Sydney, I wouldn't be surprised to see him play off half back this season. Avoid.
Returning – Unfortunately Brad Crouch ($415,000, MID) pulled up sore from Adelaide's intra club game last week and sat this one out. Not a big concern at this early stage, general soreness is to be expected when you've missed so much footy. I'd still like to see him play 2 NAB games before considering him though.
As far as the best performers were concerned, Eddie Betts was the best player on the ground but you can't read too much into that from a Fantasy perspective. Tom Lynch ($491,000, FWD) is always a good scorer and was the only player to hit the ton, however he won't have it that easy every week, the defensive pressure from the Eagles was non-existant.
There was no doubt about the 2 Fantasy highlights of the day, Dean Gore and Matt Crouch ($396,000, MID). Having arrived as part of the Dangerfield exchange, Gore is almost a must have already at basement price. The kid can play. Crouch was very good and shouldn't be overlooked because of his brother, scoring 81 from his 66% TOG. He has always been noted as a ball winner and could have a huge breakout season if all goes to plan. Watchlist for sure.
You can't read too much into the scores due to the game being so one sided, so take down these notes and move on swiftly! We will know much more come the final round of NAB fixtures.
Brisbane Lions v Gold Coast – Moreton Bay
Sunday 21 February – By Warnie
Click here for DT Live stats/scores.
What can you take out of a NAB Challenge game when a truckload out of both team's best 22's a missing? We get a good look at some kids, but we also need to make sure we aren't blindsided by role due to the teams being so far away from what they will be in round one.
Also, it was a windy game at Burpengary and the skills were scrappy at best.
Missing for the Lions were Stef Martin, Tom Rockliff, Dayne Beams, Dayne Zorko, Pearce Hanley, Daniel Rich, Ryan Bastinac, Josh Green and Daniel Merrett – who all form part of Brisbane's best team. A slightly stronger team was fielded by the Suns, however Gary Ablett, Jaeger O'Meara, David Swallow, Dion Prestia, Brandon Matera, Adam Saad, Trent McKenzie Jarrod Harbrow and Jarrad Grant were among those not suiting up.
@WarnieDT there's an ancient @RoyDT zen quote "if no Rocky play, then there is no Lion game". And "if one Rocky falls, then two sounds made"

— tim marsh (@inztantkarma) February 21, 2016
Straight up, let's give Mitch Robinson (FWD/MID, $504,000) some praise. He's goes about it like a bull at a gate and nothing was different today named as the stand-in captain for the Lions. 5 tackles added to his 25 touches and 5 marks to hit a game-high 97 Fantasy points. He smashed through the midfield. Last year Robbo spent plenty of time there, but again it was when a lot of players were out. Look at him tackle his way to a solid 90+ season again even if he doesn't get the same sort of love through the guts.
The two young guns we all had our eyes on for Brisbane was Rhys Mathieson (MID, $158,000) and Ben Keays (MID, $176,000). I had Mathieson the better player, hunting his own ball. He drew six free kicks while seven of his 13 disposals were contested. He also slotted a goal. Don't get me wrong, Keays was great as well, finding the pill 15 times, but I think Mathieson looks a little more ready.
It will be interesting to see how these two lads are used when the big midfield boys are back.
@WarnieDT ryan harwood is a lock for my DEF 6

— Simon James (@Cmossvdk) February 21, 2016
At under $200K, Ryan Harwood (DEF, $198,000) hasn't got as much love in teams that I have seen around. He could fill a backline spot and probably score more than the popular Mitch Brown. Definitely worth keeping an eye on.
Other Lions worth noting included Tom Bell (MID, $492,000) with 59 points running through the midfield looking strong collecting 19 touches and Archie Smith (RUC, $125K) racking up 48 points shouldering the ruck load with 20 hit outs but is unlikely to see game time.
@WarnieDT Macpherson looms as a great downgrade coming off the rookie list

— FRAUDAFLTRADEWHISPERER (@FRAUDWHISPY) February 21, 2016
For the victorious Suns, rookie-listed Darcy MacPherson (MID, $125,000) had the most Fantasy points thanks to a game-high 10 tackles to go with his 12 touches up forward. Will see game time at some stage this year. Rocket loved his game. Our boy Jesse Lonergan (DEF/MID, $346,000) played well inside, getting the ball 23 times – 16 of those were contested and he was responsible for 10 clearances.
I'm pretty happy to have Daniel Currie (RUC, $125,000) on my bench and I can potentially see the Suns running with two rucks as he worked well with Tom Nicholls (RUC, $409,000). The two had 17 and 22 hitouts respectively, but we must remember what they were up against. If the Suns do choose to go with one ruckman, then Nicholls has to be a handy choice who could push a 10 ppg increase.
@WarnieDT Rosa still in the discussion despite 53 points. With Suns' top 4 mids out, he still coped. 19 disposals (2nd most GC) is decent.

— Ant Wingard (@AntWingard) February 21, 2016
Some may be turned off by the 53 points next to the name of Matt Rosa (DEF/MID, $411,000). The wing looks to be his and there is no doubt that he will drop good numbers in the season proper when the real midfielders are rocking and rolling in there. 19 touches and ran the ground well. Remember that NAB is more about role than the numbers. He's still in my side.
Unfortunately the time on ground numbers aren't available (I've been waiting, but they all say 100%), so I'll reserve judgement on some. Kade Kolodjashnij (DEF, $464,000) played back for 8 touches while Nick Malceski (DEF, $374,000) was playing a defensive role and didn't really look to get into the game with a few clangers and going at 50% efficiency for his 10 disposals. I'm not reading too much into these scores as yet.
Oh, and people love Aaron Hall (FWD/MID, $422,000) because of what he did in the back-half of 2015. The same reasons as to why I wasn't considering him last month still rings true; he scored those points when he was allowed time in the midfield. Pass.
@WarnieDT Aaron Hall playing well, but Suns starting 5 midfielders not playing so still no clue if he's gonna be relevant.

— Nic Negrepontis (@NicNegrepontis) February 21, 2016
Phew… a few words there for a game that we shouldn't take too much out of, but we should all be tracking both of these teams as there is Fantasy gold there this year. Hopefully we find the right picks over the next three weeks.