NAB Challenge Squads – Week 1
The squads for the first weekend of the NAB Challenged as they are dropped with some of the players Shags will be watching.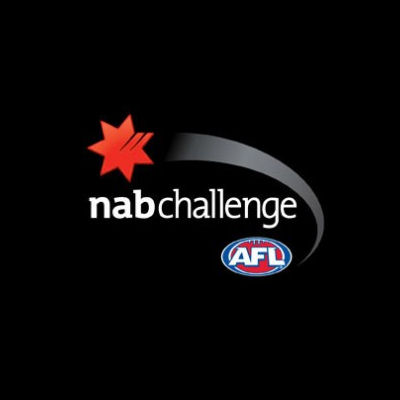 Finally, all the teamsheets for the first NAB cup round have been named. Excitingly its only a few hours away from the first footy game for the season! So lets all get out notepads out and scribble away and try to find that winning combo, only to find by Monday we have a completely new team.
St Kilda v North Melbourne at Norm Minns Oval (Wangaratta, VIC), 2.05pm AEDT

1. Tom Hickey, 3. Jack Steven, 4. Eli Templeton, 5. Shane Savage, 6. Sebastian Ross, 7. Luke Dunstan, 8. Blake Acres, 9. Tom Lee, 13. Jack Lonie, 15. Jack Billings, 16. Jack Newnes, 19. Sam Gilbert, 21. Luke Delaney, 22. Jade Gresham, 23. Hugh Goddard, 24. Sean Dempster, 26. Tom Curren, 27. Josh Bruce, 29. Jimmy Webster, 32. Paddy McCartin, 35. Josh Saunders, 36. Daniel McKenzie, 38. Nick Coughlan, 39. Cameron Shenton, 40. Jack Sinclair, 42. Lewis Pierce, 43. Brenton Payne, 44. Maverick Weller, 45. Jason Holmes

3. Jed Anderson, 4. Shaun Higgins, 7. Jack Ziebell, 9. Andrew Swallow, 10. Ben Cunnington, 11. Michael Firrito, 12. Lindsay Thomas, 13. Ryan Clarke, 14. Trent Dumont, 16. Scott D. Thompson, 18. Shaun Atley, 19. Sam Wright, 20. Drew Petrie, 21. Luke McDonald, 25. Robbie Tarrant, 27. Taylor Garner, 29. Brent Harvey, 30. Jarrad Waite, 31. Braydon Preuss, 32. Mason Wood, 34. Jamie Macmillan, 35. Aaron Black, 36. Joel Tippett, 37. Will Fordham, 38. Majak Daw, 40. Kayne Turner, 41. Corey Wagner, 42. Declan Mountford, 44. Farren Ray
Rookies (Rookie priced)
Saints – Jason Holmes (RUCK), Brenton Payne (MID/FWD), Lewis Pierce (RUCK), Nick Coughlan (DEF), Daniel McKenzie (MID), Josh Saunders (FWD), Tom Curren (FWD), Hugh Goddard (DEF), Jade Gresham (MID), Luke Delaney (DEF), Tom Lee (DEF)
Roos – Declan Mountford (MID), Corey Wagner (MID), Will Fordham (MID), Joel Tippett (DEF), Aaron Black (FWD), Braydon Preuss (RUCK), Ryan Clarke (MID), Jed Anderson (FWD/MID)
FOCUS PLAYERS
Jack Billings (FWD AF $452,000, RDT $487,600) is a very popular preseason premium. Also interested to see how mid price ruck Tom Hickey (RUCK AF $309,000 RDT $323,600) performs. And will Jack Steven continue his strong form cementing his place as an Uber premium.
Shags Pick
Jed Anderson (MID/FWD AF $224,000 RDT $256,900) expensive rookie priced, but there is a lot of hype about him down at North, he looked the goods the few games we saw him a hawks in 2015.
Sydney Swans v Port Adelaide at Blacktown International Sportspark (Sydney), 4.40pm AEDT

1. James Rose, 4. Dan Hannebery, 5. Isaac Heeney, 6. Tom Mitchell, 7. Harry Cunningham, 8. Kurt Tippett, 11. Jeremy Laidler, 12. Josh P. Kennedy, 13. Toby Nankervis, 14. Callum Mills, 17. Jack Hiscox, 18. Callum Sinclair, 22. Dean Towers, 23. Lance Franklin, 24. Dane Rampe 26. Luke Parker, 27. Daniel Robinson, 29. George Hewett, 30. Tyrone Leonardis, 31. Harry Marsh, 32. Michael Talia, 33. Brandon Jack, 34. Jordan Dawson, 36. Aliir Aliir, 39. Heath Grundy, 40. Nick Smith, 41. Tom Papley, 42. Xavier Richards, 44. Jake Lloyd.

2. Kane Mitchell, 3.Jake Neade, 5. Matthew Broadbent, 11. John Butcher, 12. Jackson Trengove, 13. Cam O'Shea, 14. Paul Stewart, 15. Karl Amon, 16. Ollie Wines, 17. Tom Clurey, 18. Jimmy Toumpas, 19. Matt White, 20. Chad Wingard, 21. Jared Polec, 24. Jarman Impey, 26. Riley Bonner, 27. Alipate Carlile, 29. Jasper Pittard, 30. Sam Colquhoun, 31. Aidyn Johnson, 32. Dougal Howard, 33. Darcy Byrne-Jones, 34. Will Snelling, 36. Jack Hombsch, 37. Jesse Palmer, 40. Aaron Young, 41. Brendon Ah Chee, 42. Tom Jonas, 44. Cameron Hewett
Rookies (Rookie priced)
Swans – Xavier Richards (DEF), Tom Papley (FWD), Aliir Aliir (DEF), Jordan Dawson (FWD), Harry Marsh (DEF), Tyrone Leonardis (DEF), George Hewett (MID), Daniel Robinson (FWD/MID), Jack Hiscox (FWD/MID), Toby Nankervis (RUCK/FWD), James Rose (FWD).
Port – Cameron Hewett (DEF/MID), Jesse Palmer (FWD), William Snelling (MID), Darcy Byrne-Jones (DEF), Dougal Howard (FWD), Aidyn Johnson (MID), Riley Bonner (DEF), Tom Clurey (DEF), John Butcher (FWD).
FOCUS PLAYERS
Isaac Heeney (FWD AF $369,000 RDT $386,900 ) is one of Longmires favourites and reported has been tearing up the track. One of Longmires seemingly not so favourites Tom Mitchell will also be worth checking. Sydney mids Dan Hannebery, Josh P. Kennedy, Luke Parker add to the mix for a very solid DT midfield. Over at Port Ollie Wines (MID) I will keep a close eye on (He's been comparing himself to Dangerfield). Jared Polec (MID) and Jackson Trengove (DEF) are another couple to watch.
Shags Pick
Lance Franklin (FWD AF $452,000 RDT $473,300) is back. Say no more.
Sunday, 21 February
Adelaide v West Coast at Unley Oval (Adelaide), 2.05pm ACDT

4. Josh Jenkins, 5. Scott Thompson, 6. Jake Lever, 7. Nathan van Berlo, 8. Mitch Grigg, 9. Rory Sloane, 11. Paul Seedsman, 12. Daniel Talia, 13. Taylor Walker, 14. David Mackay, 15. Kyle Hartigan, 16. Luke Brown, 18. Eddie Betts, 21. Rory Atkins, 24. Sam Jacobs, 25. Kyle Cheney, 26. Richard Douglas, 27. Tom Lynch, 28. Cam Ellis-Yolmen, 29. Rory Laird, 30. Wayne Milera, 31. Jarryd Lyons, 32. Troy Menzel, 33. Brodie Smith, 34. Sam Shaw, 36. Dean Gore, 38. Harry Dear, 41. Mitch McGovern, 44. Matt Crouch

1. Mitch Brown, 3. Andrew Gaff, 5. Brad Sheppard, 6. Elliot Yeo, 10. Tom Lamb, 12. Sharrod Wellingham, 14. Liam Duggan, 15. Jamie Cripps, 18. Xavier Ellis, 21. Brant Colledge, 22. Jonathan Giles, 23. Lewis Jetta, 24. Luke Partington, 26. Sam Butler, 28. Tom Cole, 30. Jackson Nelson, 31. Will Schofield, 33. Josh Hill, 34. Mark Hutchings, 35. Patrick McGinnity, 36. Fraser McInnes, 37. Tom Barrass, 39. Malcolm Karpany, 41. Jordan Snadden, 43. Matthew Allen, 44. Jamie Bennell, 45. Corey Adamson, 46. Paddy Brophy, 47. Kane Lucas
Rookies (Rookie priced)
Crows – Mitch McGovern (FWD), Harry Dear (FWD), Dean Gore (MID), Sam Shaw (DEF), Wayne Milera (FWD), Kyle Hartigan (DEF).
Eagles – Kane Lucas (MID), Paddy Brophy (DEF), Corey Adamson (DEF/MID), Jamie Bennell (DEF), Matthew Allen (FWD), Jordan Snadden (MID), Malcolm Karpany (MID/FWD), Tom Barrass (DEF), Patrick McGinnity (FWD), Tom Cole (DEF/MID), Luke Partington (MID), Brant Colledge (MID), Tom Lamb (FWD), Mitch Brown (DEF).
FOCUS PLAYERS
Andrew Gaff with a Eagles depleted midfield is worth a look, as well as usual suspect Rory Sloane. Obviously many want to see mainstay ruck Sam Jacobs is still in form. Interested to see the role of Paul Seedsman (DEF/MID AF $353,000 RDT $371,500) at the crows. Liam Duggan (MID/FWD AF $250,000 RDT $262,300) just shy of rookie priced keen to see how he goes at the weagles.
Wayne Milera (FWD AF $199,000 RDT $179,800) and Dean Gore (MID AF $125,000, RDT $128,200 are a couple of rookies I have heard good things about.
Shags Pick
Concern for Elliot Yeo (DEF/MID AF $436,000, RDT $456,300) being a key position player has put me off Yeo, if he gets mid/utility time over NAB that might change my mind.
Brisbane Lions v Gold Coast at Moreton Bay Sports Complex (Burpengary, QLD), 3.40pm AEST

1. Ben Keays, 2. Ryan Harwood, 3. Allen Christensen, 5. Mitch Robinson, 7. Tom Bell, 8. Rohan Bewick, 14. Josh Walker, 16. Jarrad Jansen, 18. Nick Robertson, 19. Josh Clayton, 22. Marco Paparone, 23. Josh Schache, 24. Liam Dawson, 26. Tom Cutler, 27. Darcy Gardiner, 28. Lewis Taylor, 29. Jaden McGrath, 30. Eric Hipwood, 31. Harris Andrews, 32. Sam Mayes, 34. Jonathan Freeman, 35. Ryan Lester, 36. Rhys Mathieson, 39. Jackson Paine, 40. Matt Hammelmann, 44. Archie Smith, 45. Hugh Beasley, 46. Billy Evans, 47. William Reuben

3. Matt Rosa, 4. Jack Martin, 6. Alex Sexton, 7. Nick Malceski, 8. Luke Russell, 11. Touk Miller, 12. Sam Day, 13. Callum Ah Chee, 14. Mitch Hallahan, 15. Daniel Currie, 16. Rory Thompson, 17. Steven May, 19. Tom Lynch, 22. Tom Nicholls, 23. Sean Lemmens, 26. Matt Shaw, 27. Clay Cameron, 28. Kade Kolodjashnij, 30. Peter Wright, 32. Brandon Matera, 33. Aaron Hall, 35. Michael Rischitelli, 37. Jesse Lonergan, 39. Ryan Davis, 40. Tom Keough, 41. Jarrod Garlett, 44. Darcy MacPherson, 48. Seb Tape
Rookies (Rookie priced)
Lions – William Reuben (DEF), Billy Evans (MID/FWD), Hugh Beasley (DEF), Archie Smith (RUCK), Matt Hammelmann (DEF/FWD), Jackson Paine (FWD), Rhys Mathieson (MID), Jonathan Freeman (FWD), Eric Hipwood (DEF/FWD), Jaden McGrath (DEF/FWD), Jarrad Jansen (MID), Josh Clayton (DEF/MID), Ben Keays (MID).
Suns – Darcy MacPherson (MID), Jarrod Garlett (FWD), Tom Keough (MID/FWD), Ryan Davis (MID), Peter Wright (FWD), Clay Cameron (DEF), Rory Thompson (DEF), Daniel Currie (RUCK), Callum Ah Chee (FWD).
FOCUS PLAYERS
Kade Kolodjashnij (DEF AF $464,000, RDT $485,600 ) after an early hiccup finished the year strong, also down back some are hoping veteran Nick Malceski (DEF AF $374,000 RDT $391,300) will have his hands on the ball more this year. Aaron Hall (FWD/MID AF $422,000 RDT $442,100) had an amazing finish of the season. Reports are that Touk Miller (MID/FWD AF $388,000 RDT $406,600) has been smashing it at preseason and intra club games.
Ben Keays (MID AF $176,000 RDT $121,300), Matt Hammelmann (DEF/FWD AF $125,000 RDT $121,300) Rhys Mathieson (MID AF $158,000 RDT $121,300), Jarrad Jansen (MID AF $125,000 RDT $128,200) are a few names from the many decent looking rookies out at brissy. While at goldcoast mature rookie Daniel Currie (RUCK AF $125,000 RDT $128,200) is fighting with Nicholls over main ruck. Will he sit on our benches for yet ANOTHER year?
Shags Pick
Matt Rosa is a player many have in their teams with talk he will highlight in the Gold Coast wing. Lets see if these rumours are true and he racks up a DT score.
Friday 19 February
Freo and Tiges teamsheets have dropped
Trent Cotchin, Jack Riewoldt, Brett Deledio, Alex Rance and Dustin Martin have not made the trip west, whilst Freo are playing a very strong squad.
Harley Bennell still working on his injury, and Chris Yarran has been ruled out playing any NAB games.
Fremantle v Richmond, Rushton Park 4.10pm AWST
1. Hayden Ballantyne, 3. Zac Dawson, 5. Garrick Ibbotson, 6. Danyle Pearce, 7. Nat Fyfe, 8. Nick Suban, 9. Matt de Boer, 10. Michael Walters, 11. Tommy Sheridan, 12. Jonathon Griffin, 13. Tendai Mzungu, 14. Lachie Weller, 16. David Mundy, 18. Darcy Tucker, 19. Connor Blakely, 20. Matt Taberner, 21. Michael Barlow, 23. Chris Mayne, 27. Lachie Neale, 28. Brady Grey, 29. Matthew Pavlich, 31. Aaron Sandilands, 32. Stephen Hill, 33. Cameron Sutcliffe, 34. Lee Spurr, 36. Alex Silvagni, 38. Jack Hannath, 40. Sam Collins, 46. Clancee Pearce.
1. Nick Vlastuin, 5. Brandon Ellis, 6. Shaun Grigg, 7. Ben Lennon, 11. Jack Batchelor, 12. David Astbury, 17. Daniel Rioli, 21. Jacob Townsend, 23. Kane Lambert, 24. Ben Griffiths, 25. Troy Chaplin, 27. Sam Lloyd, 29. Ty Vickery, 30. Reece Conca, 31. Oleg Markov, 32. Corey Ellis, 33. Kamdyn McIntosh, 34. Liam McBean, 35. Nathan Broad, 36. Callum Moore, 37. Connor Menadue, 38. Steven Morris, 40. Dan Butler, 41. Mobior Chol, 43. Todd Elton, 44. Adam Marcon, 45. Jayden Short, 46. Jason Castagna, 47. Ivan Soldo.
Some Rookies to look out for
Freo – Darcy Tucker (DEF), Samuel Collins (DEF), Connor Blakely (MID), Lachie Weller (MID).
Richmond – Connor Menadue (FWD/MID), Daniel Rioli (FWD), Oleg Markov (FWD), Nathan Broad (DEF), Callum Moore(FWD), Mabior Chol (RUCK/FWD) Adam Marcon (MID), Todd Elton (DEF), Ivan Soldo (RUCK), Jason Castagna (DEF), Dan Butler (FWD), Corey Ellis (MID/FWD).
FOCUS PLAYERS
Connor Menadue (FWD/MID AF $138,000 , RDT $170,400) has played half back in match drills looks to have stepped up in his 2nd year, and there is plenty of noise about Kurt Heatherley (DEF AF $125,000 RDT $128,200) down at the hawks,
It will be good to see how Lachie Neale, Michael Barlow, Nat Fyfe play, especially after Fyfe injury concerns. AS for Tiges, well, half their stars are out, meaning some of the rookie scores may be over compensated. Keep a eye on Brandon Ellis, Reece Conca and even Kane Lambert.
Shags Pick
Even though NAB cup isnt a true indication of role, it would be good to see if newly named forward Michael Barlow gets given a good amount of mid time.
Thursday 18 February
Hawthorn v Carlton, Aurora Stadium, 7.10pm AEDT

3. Jordan Lewis, 4. Billy Hartung, 5. Sam Mitchell, 6. Josh Gibson, 7. Ben McEvoy, 8. Taylor Duryea, 10. Bradley Hill, 11. Brendan Whitecross, 13. Jonathan O'Rourke, 14. Grant Birchall, 15. Luke Hodge, 16. Isaac Smith, 17. Angus Litherland, 20. Dallas Willsmore, 21. James Sicily, 22. Luke Breust, 23. Tim O'Brien, 24. Ben Stratton, 25. Ryan Schoenmakers, 28. Paul Puopolo, 30. Kaiden Brand, 31. Zac Webster, 32. Jack Fitzpatrick, 34. Kurt Heatherley, 41. Daniel Howe, 42. Teia Miles, 43. Marc Pittonet, 46. Lachlan Langford, 47. Shem-Kalvin Tatupu

3. Marc Murphy, 4. Bryce Gibbs, 6. Kade Simpson, 8. Matthew Kreuzer, 10. Harry McKay, 11. Sam Kerridge, 12. Blaine Boekhorst, 13. Jed Lamb, 14. Liam Jones, 15. Sam Docherty, 17. Sam Rowe, 22. Jason Tutt, 23. Jacob Weitering, 24. Mark Whiley, 30. Charlie Curnow, 31. Matthew Dick, 32. Nick Graham, 33. Andrejs Everitt, 34. Andrew Phillips, 35. Ed Curnow, 37. Daniel Gorringe, 38. Ciaran Byrne, 39. Dale Thomas, 40. Michael Jamison, 41. Levi Casboult, 42. Zach Tuohy, 43. Simon White, 45. Andrew Gallucci, 46. Matthew Wright
Hawks are playing a strong line up, missing Cyril Rioli, Shaun Burgoyne, Jack Gunston (and of course injured Roughhead will be out for 4-5 months with a PCL) and having 13 of its premiership squad.
Blues are playing almost everyone with notable absence of Patrick Cripps. Marc Murphy who has had a dodgy left shoulder looks on course to play a full round of NAB games.
ROOKIES(Rookie priced)
As you are aware, NAB cup is a good chance for teams to try out and gove their rookies a run. Many wont get a run round one of the season proper, some wont make the final cut for extended bench.
Hawks – Shem-Kalvin Tatupu (FWD), Lachlan Langford (FWD), Marc Pittonet (RUCK), Teia Miles (DEF), Kurt Heatherley (DEF), Jack Fitzpatrick (DEF/FWD), Zac Webster (FWD)., Kaiden Brand (DEF), Tim O'Brien (FWD), Dallas Willsmore (FWD), James Sicily (MID Pricey)
Blues – Andrew Gallucci (FWD), Ciaran Byrne (DEF), Daniel Gorringe (FWD/RUCK), Andrew Phillips (RUCK/FWD), Harry McKay (FWD/RUCK), Jed Lamb (FWD) Charlie Curnow (FWD) Jacob Weitering (DEF Pricey),
Jack Fitzpatrick (DEF/FWD AF $188,00, RDT $249,300) – not really a rookie Ex demons player, could be tried out to replace Roughhead up forward and could be a good fwd or def rookie priced player.
Ciaran Byrne (DEF AF $125,00 RDT $144,900) Popular rookie choice already, was on many benches last year, having a full year under his belt at the blues, maybe this year.
Daniel Gorringe (FWD/RUCK AF $191,00 RDT $211,000 ) Former Ruck from the Suns, mostly interested to see if he will be a normal second ruck for Kreuzer.
Jed Lamb (FWD AF $189,000 RDT $208,700) On the pricey end for a rookie, he does have seasons under his belt from Sydney and GWS and is a player many are interested in.
FOCUS PLAYERS
Some will be interesting in Marc Murphy's form after his injury. Dale Thomas is an option in RDT (AF $354,000 RDT $264,300). Brendan Whitecross is another who is quite cheap (AF $232,000 RDT $260,900 ) who might be worth a look if he makes the firsts in round 1.
As for a POD Billy Hartung (AF $333,000 RDT $348,800) I have seen floating around in a few preseason teams.
Another popular pick is Taylor Duryea (AF $436,000, RDT $456,700) who had solid form in 2015.
Sam Kerridge (FWD/MID AF $299,00 RDT $177,100 ) is another player more for RDT, who is too cheap to ignore.
Many will clearly want to see the status of hawks mainstays Jordan Lewis, Sam Mitchell and Luke Hodge. Whilst over at the Blues camp, Bryce Gibbs, Kade Simpson and Matthew Kreuzer are some popular picks.
SHAGS PICK
Player I most want to see is Matthew Wright (FWD/MID AF $309,000, RDT $323,900). Majorly sub affected at the crows, he never really seemed to get much of a chance. He seems to have a solid DT scoring potential. Will he get a good team role and chance out at the Blues?