Dream Start or Nightmare Start
The start of the Fantasy season is very important. Calvin has worked overtime to find who will fly and who might flop early.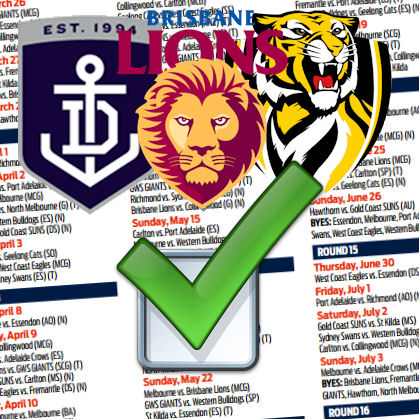 Hi team, Calvin here and I tell you what. If you are one of those many people who never listen to me, then right now you are about to miss out big time.
I have been crunching the numbers using my best buddy (Excel spreed sheet) and have found some amazing things about the draw over the first five games.
Basically, I've ranked teams. Gold Coast gave up the most points last year so they carry the value '1' whereas the Hawks gave up the least so they carry the value of 18. Which means, the lower the number the better.
The best start possible would mean you play the easiest team (1) and then 2nd, 3rd, 4th, 5th = 15pts.
As you can see there with the rainbow in the background. Fremantle have a dream run over the first five rounds. They play the Bulldogs, Gold Coast, West Coast, Kangaroos and Carlton. All those teams (excluding the Roos – ranked 6) were ranked as 1, 2, 3 and 4 in given up the most Fantasy points last year. 1+2+3+4+6 = 16pts. Everyone following me?
Then we have Brisbane, hello Rocky and Stef! Along with the big guns of the competition, Sydney and Hawthorn.
On the flip side of this, of course we need to see teams who don't have the early run like the ones above.
This is where you don't want to see high numbers. 18+17+16+15+14 equals the worst start possible (80pts).
West Coast meet Brisbane, Hawthorn, Richmond, Fremantle and Sydney over the first five rounds. The four hardest teams to score against last year were the Hawks, Richmond, Sydney and Port… and the Crows meet all of them in the first five rounds.
It's not the be all and end of when it comes to selecting your teams. But if your 50/50 on a player then this might just swing you into a certain direction.
It's been a pleasure.