My Team 2016: Version 2.0
Fantasy is open! You beauty! To celebrate, let's start up a new My Team and start chatting about your squads.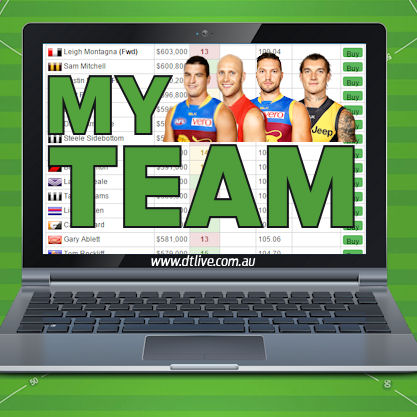 The official AFL Fantasy site is now open! You beauty! DT Talk has been going crazy this pre-season with the best Fantasy based discussion on the world wide web. Let's keep it that way!
Once you have picked your team, post it in the comments below (in a nice format would be preferable). Now that we have My Team cranking, discuss any players, team structure, etc in the comments. As always, keep it civil and if you're advice, make sure you dish out some of your own (make sure it well thought out and not blatant trolling – we're totally over that after 10 years of DT Talk!). Make sure you name up which competition your team is for as there are different prices and a different strategy for each.
Get keen for a massive season ahead.
Click here for My Team 2016 – Version 1.0.
Click here for My Team 2016 – Version 1.1.

Click here to subscribe on iTunes.