Fantasy Sliding Doors
Corey has submitted this excellent article that gives us plenty of food for thought when selecting our initial AFL Fantasy teams.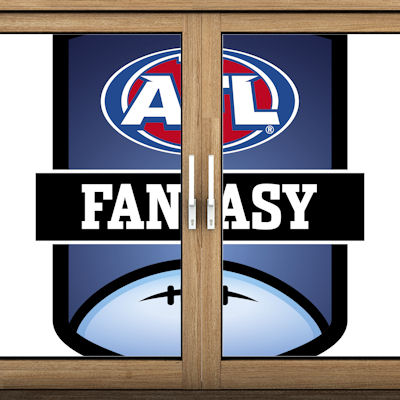 Thanks to Corey for this great piece that provides plenty of Fantasy food for thought.
Adelaide – If you like Rory Sloane….
……he may not be the lock you think he is. With no Patrick Dangerfield to shield him from a tag in 2016, will he be able to build on his 95.2 2015 average as the number 1 mid for the Crows? This along with the tough start to the Crows season makes the decision a little harder than first thought.
Verdict – no go early @ $523,000. Could well be a solid selection, but until Brad Crouch can stay injury free to support Sloane, it makes it a much harder decision.
Brisbane – if you like Mitch Robinson…..
…….beware of the returning Brisbane midfielders. Granted, Robbo had an unbelievable finish to 2015, but there was no Dayne Beams in the midfield. Along with this, all of his scores of 100 or more were in a Lions side that did not have the likes of Beams, Rockliff and Hanley all playing at the same time.
Verdict – tempting with a season high 166, but will provide inconsistent scoring with two scores under 50 in 2015. If you like a gamble, select Robbo.
Carlton – you may find Brendan look to the future……
……but, there may just be some life left in Kade Simpson. Stick with me here. Mick was trying to sell a game style that left with him at Collingwood in the fast paced environment we find ourselves in now. Simpson is an accumulator who provides intercept marking and great ball use coming from the back half when fit and with a game style that suits.
Verdict – a lot would need to go right for Simpson to be fantasy relevant in 2016. Priced at 85.71 with no real proven scorers could well get him over the line.
Collingwood – if selected in the best 22…..
…….expect Levi Greenwood to be a solid option in your midfield. His 2015 season was all but ruined due to injury, but the contested ball winning machine will make for a more than handy selection in 2016. In 2014 he finished with an average of 101.7 from 19 games and then from his 8 games in 2015 managed an average of 83.2, which included one green vest for a score of 30. Keep him on your preseason radar.
Verdict – will play that 4th to 5th midfielder and if you are looking for a POD, then Greenwood is your man.
Essendon – yes, there are a heap of rookies to choose from……
……but, they are still unproven and will be fighting an uphill battle. It is hard to see a natural ball winner like Darcy Parish not flourish in such an environment, but at a supreme rookie price is there more value to be had elsewhere? The confirmed top up players in Crowley, Kelly and Simpkin will provide much needed senior experience to provide him with some support around the ball.
Verdict – At $260,000 (47 avg) it is quite a hefty investment early. If he fits your structures he could well be a great money maker leading in to his round 14 bye.
Fremantle – Michael Barlow has DPP……
……….but. how much midfield time is he going to get? Coming off his worst season and not being a noted goal kicker to date, it is hard to see where he will have his points come from. He will be sharing midfield rotations with Fyfe, Mundy, Hill, Neale and now Bennell. Is he the lock he seems to be currently, or will Nathan Buckley's words regarding the original pig (source) change your thinking and structure?
Verdict – a proven scorer when playing as a ball hunting mid, but with the change of role and more midfield competition $515,000 is a major outlay early. Even with his DPP.
Geelong – Joel Selwood seems an automatic selection…….
……..but, can you take a punt on him to be ready for round one considering the chunk of preseason he has missed and will continue to miss with his foot injury? There was no doubt that he was ripe and reading for picking with the addition of Patrick Dangerfiled this offseason, but now it looks as though Selwood may be a upgrade option dependent on his return date and form early.
Verdict – at this time and no preseason game time under his belt, it has to be a no. Will be a handy upgrade target
GWS – with no DEF status, but slimming down…..
……Ryan Griffen is one that could be anything this season, but could well be the flop we saw in 2015. We know Griffen has no problem finding the ball – averaging 105.5 in 2013, but on the flipside 2015 come with a 26.7 point drop in average from the 2013 season.
Verdict – a known scorer and priced at only 78, round 15 by, it all adds up well for Griffen. At worst you keep him on your watch list over preseason.
GCS – if the Suns midfield stays fit all year……
…..Dion Prestia could be the bargain of the season. Priced at $496,000, only managed eight games before injury ruined the remainder of 2015. Finishing with an average of 95.9, he is already priced six points below his eight game average.
Verdict – with a fully fit GC midfield of Ablett, Swallow and JOM, Prestia is one that should benefit from this. Finds himself in the right spots and loves to tackle! Did we mention he averaged 100.4 in 2014?
Hawthorn – the days of the vest are numbered…….
…….which means Billy 'The Super Sub' Hartung may find himself with far more time on the field in 2016. The question that needs to be asked of Hartung is – is the excitement around him warranted? Did he stand out so much because he found so much of the ball, or was it because he stood out due to the fact he was coming on fresh as others were tiring?
Verdict – these questions will be answered during preseason and he should be on a number of watch lists, but may not necessarily be the lock some are thinking at this point in time. Price is not the worry as he will fit a structure that allows a mid pricer or two on each line.
Melbourne – looking for a rookie with solid job security……
………Christian Petracca is your man. Although you will pay a little more for Petracca, his quality is not lost on anyone. Although a broken toe has slowed him down a little this preseason, he is young and will be eager to show the Melbourne faithful why he was selected at number one in 2014.
Verdict – a ball hunting mid who can win his own ball and then push forward at his price is something that will be hard to turn away from. Watch during preseason to see how much confidence he has with his knee and how Melbourne will use him.
North Melbourne – if you pray to the fantasy gods every week……
……..then you are looking closely at Daniel Wells. He looks to be over his lower leg injuries that have kept him to very limited football over the past 18-24 months, but is it enough to confidently select him as a starter for 2016? The other thing to consider is – is Wells still best 22 at North Melbourne?
Verdict – Wells isn't as big a bargain as some were hoping, and with the addition of Jed Anderson (who plays the same role), is there enough room in the side for both these guys? Yes, there is room, but at $293,000 there is not enough upside to select him.
Port Adelaide – If you are planning on Sam Gray continuing his stellar finish to the 2015…….
……..he may not be as damaging as he was. Port have a number of their best 22 returning which may push Gray back down the pecking order. Not only do Port have Wines and Polec returning, early reports have Sam Colqhoun moving up the ground too.
Verdict – being the mid priced forward there are to many scenarios to b play out in the Power line up to be confident in selecting Gray. A big watch the NAB to see how he fits their structures.
Richmond Tigers – if you're in the market for some recycled value……
…….Chris Yarran is there for you ready to select. Chris Yarran would be a whipping boy for many in fantasy circles, always promising so much, yet delivering very little. At Carlton he seemed to be left to do his own thing and really wasn't playing accountable footy. Damien Hardwick was uncompromising as a player and seems to be that way with his playing group too, and could be the kick start Yarran needs in his career.
Verdict – It's a watch the NAB to see how he carries himself on the field. With the right attitude and limited strong ball winning defenders in 2015, Yarran could be the diamond in the rough we are looking for as fantasy coaches.
Sydney Swans – with not a heap of new blood to choose from…….
………you look to an underperforming premium. Lance Franklin is just that! Buddy's 2015 seasons off field concerns have been well documented, but he has come back to preseason looking to repay the support shown to him by the Swans. A fit and firing Franklin is something you cannot look past, and the fact he is under-priced makes it all the more appealing. With the addition of Callum Sinclair, this means buddy will have more support inside 50 which should excite fantasy coaches.
Verdict – as the saying goes "you can't keep a good man down" and in Buddy's case this is a true statement. The obvious concerns are there, but the Swans would be protecting their major investment and all parties will want a fit and firing Franklin on the park. Look past him at your own peril.
St Kilda – Can an old dog be taught new tricks……..
……. the Saints will be hoping so with coach Allan Richardson confirming we can expect to see Nick Riewoldt feature more up the ground around the midfield in 2016. Without a major number of notable forward (proven) scoring options, Riewoldt may be a point of difference that sees those game enough to take a punt on him shoot out of the blocks early.
Verdict – while not getting any younger, Riewoldt is a fitness beast priced well enough to make cash early until the first round of DPP's are announced.  We're looking at you Swanny.
West Coast – the return of the defensive warriors…….
……..will provide you with some support when making your backline selections in 2016. Both Eric Mackenzie and Mitch Brown provide structure and key position defending, which potentially gives a little more freedom to both Elliot Yeo and Jeremy McGovern. Both of which showed promising signs of playing a very fantasy friendly game style in 2015.
Verdict – West Coast players should be on the preseason watch list to see how they structure up in 2016. They will have a number of changes to their 2015 side and there are too many variations to consider.
Western Bulldogs – with the return of Libba……
……..Marcus Bontempelli is not getting the attention he should be. 'The Bont' threw away the second year blues and really stepped up and finished the season with an average of just below 100. The third year is meant to be a breakout year for players and with the return of Libba to the Bulldogs midfield, it is set up for Bontempelli to take the competition by storm.
Verdict – you wouldn't want to miss out on The Bont blowing up and becoming a genuine midfield fantasy gun in 2016, so keep a keen eye over him this preseason. Priced at 92, it is quite easy seeing a three figure average come the end of the season.