BBL Fantasy Round 8 Preview
Nic has his preview of the last round of roster matches before the unlimited trades for the finals comes into play.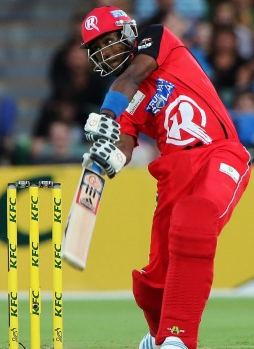 This is it!
It's the final round of the season and with seven teams still in finals contention, they all have so much to play for and so should your Fantasy team. Use all three of your trades for the sole purpose of making your team as strong as possibly for THIS WEEK. Don't worry about finals, don't worry about benches, just get the best possible team on the field this week. The Melbourne Stars have the double game round this week and that puts them in the box seat, despite losing some of their best players to the ODI team. You're going to need to make crucial decisions on who to play and who to bench and it's all about getting your team into the top four and into finals. If you're already locked into finals, trade heavily anyway and have a free hit at the biggest score possible.
Unlimited Trades
The reason I'm telling you to go so hard this week with your trades and to throw away all your finals thinking is because next week, you will get unlimited trades to throw around. With finals eliminating four teams, you're obviously going to need to make several changes which is why you need to only focus on this week. We don't even know who the four finalists will be at this stage. Worry about that then, maximize your scoring for this week now.
Hurricanes are Done
Make sure you get rid of all your Hobart Hurricanes players, they are done for BBL05. They have the bye this round and won't be a part of finals. You could probably get away with benching them if you want to be more aggressive with your trading this round.
Watch the Weather
There is a lot of rain going around right now, especially in Melbourne so watch forecasts closely. You don't want a game washing out to heavily affect you in the final round. Thankfully with a game at Etihad Stadium, it won't be an issue on Monday, but for every other game. Just pay closer attention than usual.
Captain's Round Eight
The final captains of the home and away tournament… let's hope I don't stuff this one up…
Luke Wright: Wright was the clear best captain's choice during the Melbourne Stars' previous double round and expect him to be just as good this time around.
Dwayne Bravo: Same as every week, Bravo is consistently score high and the guy to back in each and every week. He is the Gary Ablett of the BBL.
Andre Russell: Russell drops to three just because of that injury worry coming out of the last game. Still should be a safe pick.
Michael Lumb: Lumb has had a great Big Bash League, averaging 50 points for the tournament. The Sixers need to win to have any chance of playing finals and that all starts with this man right here.
Peter Handscomb: Handscomb is the next best option for the Stars this week. He scores reliably and given how depleted they are, he might even bat a little higher.
Smokie: My smokie for this round is Joe Burns. Burns is priced at only $37,600 which is an incredible value for such a talented player. The Melbourne Stars have an incredibly depleted bowling line up and Burns might just put on a big one.
Good luck in the final round!