Essendon and AFL Fantasy
Yesterday's suspension news that saw 12 listed Bombers, 5 players at different clubs and another 17 doing their thing in other leagues was huge. Jeppa has taken a look at the AFL Fantasy ramifications.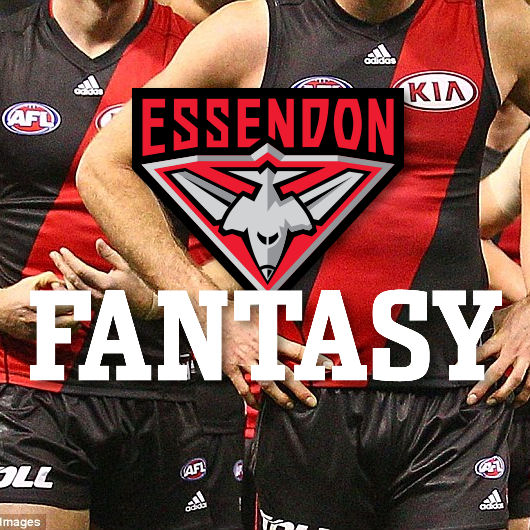 It was a historic day for the AFL yesterday after 34 past and current Essendon players were found guilty of doping and suspended for the 2016 season.
As a result of the sanctions, the AFL will allow the Essendon Football Club to upgrade their 6 rookie listed players and sign an additional 10 'top up' players for the current AFL season. We won't know who the additional 10 are for a while yet but one or two are likely to be Fantasy relevant.
From an AFL Fantasy perspective, the news and actions are huge and coaches will need to rethink their strategy for season 2016.
Best 22
A good place to start the Fantasy analysis is to identify who is in Essendon's Best 22. Here's my take…
Looking at it on paper, the biggest issue for Essendon is their lack of quality ball winners. So who will step up?
Picking Premos
Brendon Goddard (Mid. $552,000 AF. $578,600 DT) is now the most revered player at the Bombers. With the lack of midfield fire power, he'll need to spend plenty of time on the ball with rests spent up forward. If Goddard had forward status I'd probably pick him but as a Mid only, I feel that those heavy tags will be too much to bear.
The incredibly skillful Zach Merrett (Fwd/Mid. $501,000 AF. $524,800 DT) is set for a huge year. In 2015 (just his second AFL season), Merrett averaged an impressive 90.5 Fantasy points per game playing predominately as an outside mid. With an inside midfield role beckoning, he'll improve his Fantasy output and finish the year as a Top 6 averaging forward. A unique pick that you should seriously consider.
Mid-Price Temptations
Even prior to yesterday's penalty, Craig Bird (Fwd/Mid. $321,000 AF. $343,500 DT) was shaping as one of the tastiest mid-pricers this season. Now, he's all but certainly a lock for most teams. With his ball winning and goal kicking abilities, the Bombers will rely on Bird to be a leader this season. He'll average 85+ with little problem. Don't miss the boat.
Like Bird, Matthew Leuenberger (Ruc/Fwd. $301,000 AF. $315,500 DT) is sort after in the Fantasy world. The big fella will be Essendon's No. 1 ruckman this season and they'll be relying on him heavily! He should average 75+ which is pretty hard to ignore given his price.
David Zaharakis (Mid. $415,000 AF. $434,400 DT) is an interesting one. He's definitely got the tools and in the past he has proved that he can average over 95 Fantasy points per game but he's a link player, not one to go out and win the hard footy. Personally, I'd rather Libba, O'Meara & Brad Crouch for circa $100,000 less but some will take a liking to him.
Rookies A Plenty
One of the biggest considerations when picking any rookie is job security. All of a sudden, a sh*tload of cheap Essendon players will see plenty of action in 2016. So which rooks are the must haves?
Mitch Brown (Def/Fwd. $194,000 AF. $121,300 DT) has always been a lock. Nothing changes except now, he may have a licence to be more attacking from defence. Monitor Brown during the NAB Challenge to see whether he deserves a spot on your field or confirm that he's just a bench warmer.
Michael Hartley (Def. $125,000 AF. $121,300 DT) is a mature age centre half back ready to make a name for himself. He averaged 68 Fantasy points for Coburg in the VFL last year and was a joint winner for their best and fairest award. Expect him to average around 60 Fantasy points per game this season suiting your D7/D8 position.
Essendon will want to play and develop Darcy Parish (Mid. $260,000 AF. $206,800 DT) as much as possible this season. The highly rated, country kid wins plenty of the footy and is much tougher than he looks. Parish averaged 96.5 Fantasy points in the TAC Cup last year and according to Adam Cooney, he'll make an impact straight away (source). $260,000 is too much to pay for him in Fantasy but I'm liking Parish for Dreamteam.
Aaron Francis (Def/Mid. $221,000 AF. $202,300 DT) has Fantasy game. He's arguably the best mark from last year's draft crop, he tackles hard and is a good user of the footy. Francis just needs to work on his endurance. I think Essendon will use Francis like Langdon at Collingwood and I suspect he'll average 65-70 this season. I want to see him play in the NAB Challenge before jumping on board.
After two injury wrecked seasons, Nic Kommer (Fwd. $125,000 AF. $128,200 DT) is on track for an AFL return. The small forward's hardened body will be handy for Essendon at some point this year but he'll need to be put through the paces over the preseason and find form. Kommer is cheap but he wont score well.
Other Clubs
No Ryder and Monfries at the Power pushes Matthew Lobbe (Ruc. $431,000 AF. $451,100 DT) and Sam Gray (Fwd/Mid. $427,000 AF. $446,900 DT) up the pecking order. Lobbe is historically a great tackler and his Fantasy scores took a hit last year with the dominance of Ryder. Expect him to average 85+ this season, which might be good enough for your R2 spot. Sam Gray deserves your attention after averaging a whopping 117 from his last three games in season 2015. No Monfries should see him become a regular in Port's 22. I'm super interested in Gray but his price tag makes the decision tricky.
Melksham was reportedly set for a half back role at Melbourne this year thus someone like Salem or Bugg may now have a greater role but both are not worth starting in Fantasy or Dreamteam.
Carlisle's spot at centre half back is a huge void to fill for the Saints. Fisher, Delaney and young Hugh Goddard will need to share the load. Nothing Fantasy relevant here.
With the Bulldogs losing Crameri, million dollar baby Tom Boyd might get a game! Don't pick Boyd.
Jeppa's Lineups
I'm happy to share my teams with you at this point because I know it will change a million times before Round 1 lockout.
AFL Fantasy 

AFL Dreamteam
I'm happy to discuss my current teams in the comments below pending your questions.
Click here for yesterday's post with plenty of Essendon discussion.
FOLLOW ME ON TWITTER: @JeppaDT for all thing AFL Fantasy and more!