Essendon players suspended for 12 months
34 past and present Essendon players have been suspended for 12 months. There will be some Fantasy changes.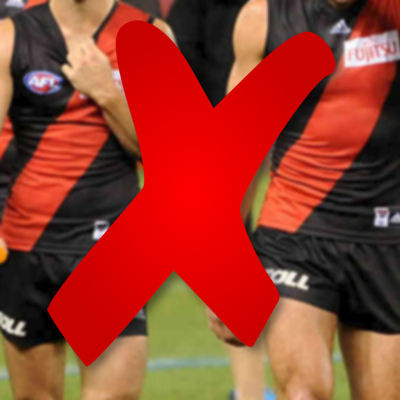 The CAS finding today will see the Essendon 34 suspended for 12 months.
12 players currently listed with the Bombers and 5 who are with other clubs won't be suiting up in 2016.
This is an opportunity to discuss the Fantasy implications. Unfortunately I don't have too much time to get into it as we have a AFL Record deadline… and a heap of content to now fix in that! Argh!
Some initial thoughts (apart from feeling VERY sorry for the players invovled).
Draftees and fringe players will be gold. Think blokes like Nick Kommer (FWD, $125,000) and Michael Hartley (DEF, $125,000) to play. There will be a heap more.
With Bellchambers out, Matthew Leuenberger will definitely be the number one man… but you'd think Shaun McKernan will play every game now – however, he won't be used as well as Belly up forward. Makes things a little more interesting.
Craig Bird is the biggest FWD/MID lock of the season.
I think that Matthew Lobbe is on the radar again. Averaged 89 the year before Ryder got to Port.
12 top up players are likely to come in. How they are priced (and who they are) will be quite interesting. We will keep our ear to the ground on that.
Add your thoughts in the comments. We will be recording our next podcast on Wednesday evening and will cover this in detail.