BBL Fantasy: Round Three Review and Round Four Preview
It's time to make some big calls for your BBL team.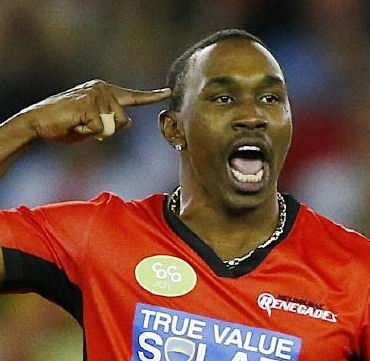 Another round is down and as we approach the half way point of the season, it's time to start making some big calls on your team as we enter what should be the biggest scoring round of the year.
Lynnsanity
Chris Lynn shattered records this round scoring an insane 216 points in his double game round. He produced 95 first up against the Perth Scorchers and backed it up with a casual 121 against the Hurricanes. He scored 176 points from runs, which is totally insane. Unfortunately, the rest of the Brisbane Heat's team haven't lifted a finger to help Lynn who seems to be the only one capable of scoring big. For the record, if you had Chris Lynn captain this week (432 points), you would have beaten me on his score alone – it was a bad week for me…
Bad Week to be Popular
Of the top 10 most selected players in BBL Fantasy, five of them didn't score this week. Three, Aaron Finch, Chris Gayle and Kevin Pietersen didn't play, but James Faulkner and Marcus Stoinis registering zeroes also contributed. On top of that, two others in the top 10, Brad Haddin (14) and Ben Cutting (29) also had bad weeks. Aside from Cutting, who has the bye, the other nine players will all be playing this round. Pietersen returns for the Melbourne Derby on the 2nd of January.
Use the Loophole
Round four begins tonight with the Melbourne Renegades taking on the Perth Scorchers at Etihad Stadium and considering both teams have double game rounds coming up, I strongly recommend attempting a captain's loophole. This is risky however, as I doubt many people have more than one non-playing player on their benches which means that if you do take the loophole, you're going to have to take the lower of the two scores from your bench.
Get Ready to Trade Your Sixers
The Sydney Sixers have a double game this round, but I strongly recommend stocking up on the double game players from the Renegades and the Scorchers rather than the Sixers. The Sixers have a DOUBLE BYE across rounds five and six and you don't want that kind of dead weight in your team. Take advantage of the double round this week and then offload them.
Captain's Round Four
Prepare for some double-game madness this round. It's really just about picking the right one!
Dwayne Bravo: Bravo gives himself plenty of opportunities to score big and he does so consistently, averaging 76 points so far in BBL05. He should be a safe captain's option in a double game round.
Shaun Marsh: Marsh picked a perfect week to become available for the Scorchers coming into their double game round. Marsh also has a great record against the Renegades, averaging 107.5 RUNS against the red side.
Aaron Finch: Aaron Finch is always a safe captain's option, give him two games and he should score well in at least one of them. This one's pretty simple.
Chris Gayle: Gayle showed that his back injury is a non-issue last round and it might be his time to go big this round. He'll have two opportunities to do so.
Michael Lumb: Lumb is in good form and can score runs quickly, netting you that all important strike rate bonus. He is certainly one to consider this round.
Smokies: The Scorchers and the Renegades have a plethora of others you could choose from this week. Michael Klinger proved a great option last round, Cameron White could go big and Andrew Tye is capable of a big score. If you're looking for a leftfield smokie this week for whatever reason, I'd be backing in Kumar Sangakkara down in Hobart.
Final Thoughts
This is the round where you're going to need to dominate in order to keep your ranking nice and high going into the final rounds. Make sure your confident in your selections and good luck!