My Team 2016: Version 1.0
The AFL Fantasy pre-season has officially landed now that DT Live's Drawing Board has launched. Pick your teams and discuss them in the comments.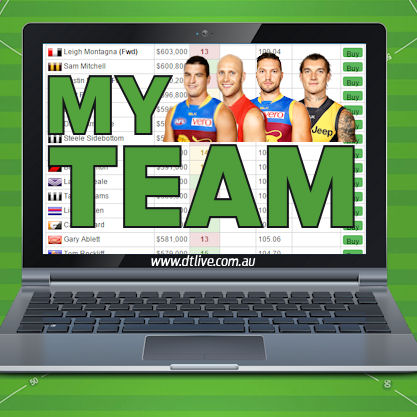 Chad, the man behind DT Live, has updated the Drawing Board for the 2016 season. Head over to the site and select 'Drawing Board' from the drop down menu and you can start picking your AFL Fantasy and Real Dream Team squads for the upcoming season. All RDT prices are spot on and the AFL Fantasy prices are correct for all clubs revealed and VERY close for all others using the values Chad knows.
Click here to use the Drawing Board.
Once you have picked your team, you can simply copy and paste your team to put in the comments below. Now that we have My Team cranking, discuss any players, team structure, etc in the comments. As always, keep it civil and if you're advice, make sure you dish out some of your own (make sure it well thought out and not blatant trolling – we're totally over that after 10 years of DT Talk!). Make sure you name up which competition your team is for as there are different prices and a different strategy for each.
Get keen for a massive season ahead.