Big Bash Fantasy: Round One Review and Round Two Preview
Make the right moves for your BBL Fantasy team thanks to Nic.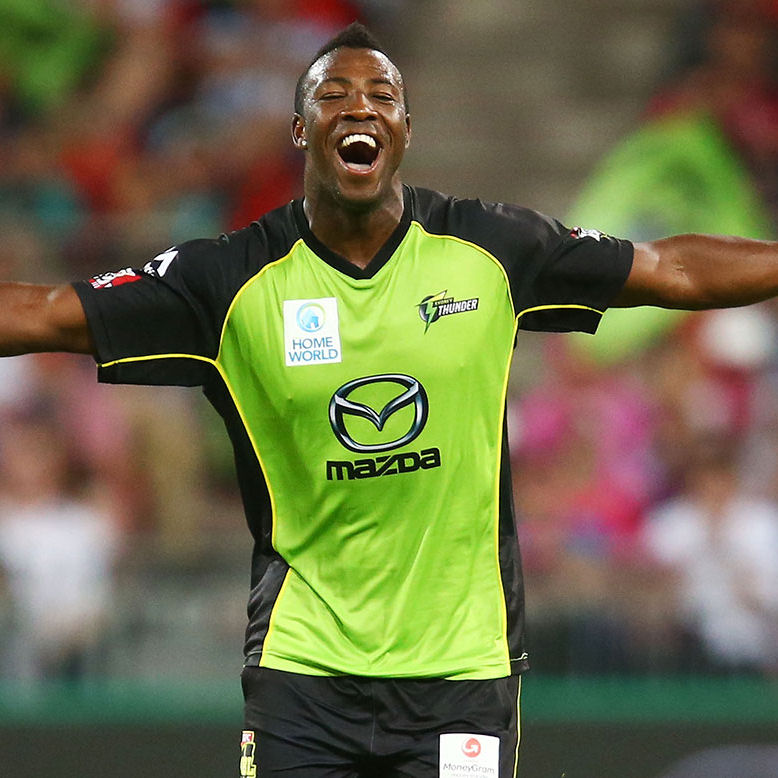 The first round of the BBL season is over and it seems like a lot of people had a very good week scoring wise. While last year a score of about 800 was considered good, this year teams easily pushed passed the 1000 barrier… and I was so happy when I first saw my 910 dammit. Without further whining, let's review round one.
It's Good to Be Green
I hope you listened to Nic's Captain's this week because, let's be real guys, I nailed it. Shane Watson (109), Glenn Maxwell (107), James Faulkner (111), Aaron Finch (81) and Kevin Pietersen (126) all blew it out of the park with massive scores highlighting how dominant the two green teams were this week. With the exception of Brad Haddin and the most savage bowler on the planet, Nathan Lyon, the top 10 scorers this week were all from the Thunder and the Stars with Andre Russell sitting atop with 182 points. They may have the bye this week, but both teams showed they're going to be high scoring teams, even without double game rounds.
It's Time to get Orange
The Big Bash League rarely stops and TONIGHT, round two kicks off with the first game for the Perth Scorchers. Make sure you pay attention when their team is released because you'll have a chance to fix things up before lockout if, for example, David Willey bats at seven. If you don't have many Scorchers in your side because of their round one bye, I'd give them a round or two to sort themselves out before brining players in. Remember, they have access to Adam Voges, Shaun Marsh and Nathan Coulter-Nile this week, but they go OUT next week which means their team will probably reshuffle again next week.
Subcontinental's Subpar Start
It wasn't a good week for the two Sri Lankan legends, Mahela Jayawardene and Kumar Sangakkara who scored 39 points between them. I should know, I have both of them. Obviously, with the byes this week you probably can't trade them out this week and that is good, because you should definitely not do that. I mentioned in an earlier article that it might take them a game or two to find their feet, but when they do, they could pay off with some big scores. By that same token, I wouldn't be trading any quality players out this week nor doing any unnecessary sideways trades. T20 cricket is unpredictable and only one round has passed. You don't have to conserve trades because you have oodles of them, but back in the players you started with.
Reality Check
Don't get too comfortable with these massive scores, because round one consisted of five games and three double game teams which means big scores were inevitable with a semi-decent team. Round two will provide us with a big reality check in that regard. Round two consists of three games, no double game teams and byes for the Melbourne Stars and the Sydney Thunder. You're probably going to have to trade just to field a full side and you certainly won't be cracking the 1000 barrier this week, so your strategy this round should be survival. Get through round two better than the teams around you and you could shoot up the overall rankings this week.
Captain's: Round Two
Round two is going to be a very hard round captain's wise. Most of round one's highest scorers have the bye and there are no double game rounds, so I recommend playing it safe this week. Here are a few for you to consider.
Aaron Finch: In a round where there are no double games, it's hard to go passed the domestic king of T20, Aaron Finch. Finch comes off 81 in round one and the Renegades host the Sydney Sixers at Etihad Stadium where Finch has previously scored quite well.
Dwayne Bravo: Bravo batting at six doesn't really help matters, but he showed that he can score well without batting too high up the order in round one with a score of 70. In round two, I would be satisfied with a captain's score above 60 and Bravo can certainly produce that.
Shaun Marsh: Marsh has shown that he can be a domestic level bully and excels in the Big Bash League in particular. He'll only play the one game, unless he's dropped from the test team, but you should expect him to score well this week, especially at home for the Scorchers.
Brad Haddin: Haddin was the Sixers' highest scorer in round one and given Henriques doesn't seem to want to bowl himself, Haddin may do so again in round two. He looked in really good touch, but of course there's nothing to say he won't make zero this week. I'm really only basing this off round one.
George Bailey: If the Hurricanes can take anything out of round one it's you don't sweep Nathan Lyon… but also that George Bailey is starting to find form after a poor start to the cricket season. The Hurricanes play Brisbane, who have the least threatening bowling line up, at home and so Bailey might be in for another solid score.
A few others to consider, Brad Hodge who looked in good touch, Nathan Coulter-Nile could score big if he gets a bat, Chris Gayle because he's Chris Gayle and a real smokie for this week is Cameron White. I have nothing to back that up, just a gut feeling.
Final Thoughts
Good luck this week and remember that round two is going to be a very lean week scoring wise, so don't get your hopes too high. If anything, your focus should be on surviving this week while keeping an eye on round FOUR, which could be another very high scoring week. Set your team up for round four over the next two weeks to maximise three double game rounds and only one bye.