Make the Best of the Vest – Part Two
Bandicoot is back with the second edition of our team's value picks for next year based on the green or red vests worn in 2015.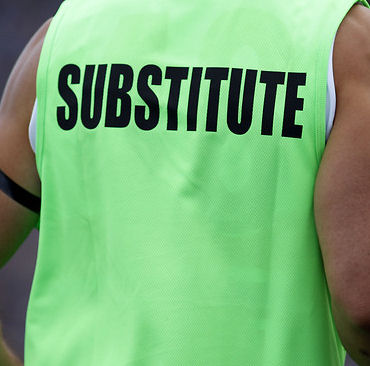 So here is the second edition of our team's value picks for next year based on the green or red vests worn in 2015.
My comments made in relation to whether a player is a good pick for next year (or not) is merely my opinion.  At this stage it is neither right, nor is it wrong.  It is just an opinion and you are equally entitled to agree or disagree with it.
The purpose of this article was twofold.
1/         To illustrate any player who is will be well underpriced heading into 2016 as a result of wearing the vests last year.  Some of these players would never have even got a second thought due to their 2015 scores however when analysing the true reason for these scores they may become relevant.  Or at least worth considering.
2/         We have a wonderful tool in dtlive data view providing statistics that we (the everyday punter) has not had access to before.  USE IT.
The remaining teams:
Here's one that very few people would have even considered for 2016.
Zac Williams:  Who, I hear you ask?   I thought the same until data view showed me this little gem.  Played his first 3 games of the year with the green vest on for wonderful scores of 11, 37 and 8 but then followed them with 9 games at an average of 80.  He only averaged 80% game time in these 9 games as well which gave him a PPM score of almost .90.  For a player likely to be valued in the mid 300K an 80 average would be more than acceptable.  NAB challenge will tell us what to do.
Jack Steele:  Jack only played 7 games for the year ( in second half of year) so will get a bit of discount for that however his two green vested games at the end where he scored 37 in each reduced his previous 5 game average of 75.4 down to 64.4.  If given dual position status could be an option.
I don't see any other vest value picks out of the West.
If you go by the numbers you would think that the vest was invented with this player in mind.
Billy Hartung:  Poor old Billy.  It's surprising he didn't catch the flu sitting on the bench through most of Winter.  8 times he came out with the green vest on which reduced his otherwise average of 81.3 down to a very attractive 60.2.  That is almost a 26% discount and we are jumping out of our skin to select a few players who didn't play last year just because they are going to get a 30% discount.  He must have thought he was a leprechaun at some stage through the year.  Only problem with picking Billy could be whether you are looking at some mid priced value (such as he) or simply going the guns and rookie approach.  Will depend on your strategy.
Brendan Whitecross:  Many of us jumped on Whitecross in pre 2015 season only to find him not selected for the first couple of games.  A 41 in round 3 from 82% game time didn't excite us to jump on then either however Brendan bounced back with a 84 in round 4 and fair to say a few would have then jumped on board only to cop two green vested games thereafter and a couple of horrible scores (34 & 21).  We weren't to see him again in 2015.  With Suckling now at the dogs, a spot could open up for the unlucky defender in 2016.  With those 2 vested games reducing his average down to 45 he could prove to be a handy D6 or ever lower.  If selected in round 1 will probably find himself in my starting squad.
Hawthorn does not provide too many other vested bargains.  Litherland did have two very low green vest games (11 & 22) however at this stage I would place Whitecross ahead of him.  Things could change between now and then though.  Keep an eye on in NAB challenge.
Trent Dumont:  Trent certainly suffered badly from the sub rule with 5 of his 8 games this year being in the green vest.  His three Even the three games he did not have the vest on he only played 77.33% of game time yet averaged 70 in those three games.  His vests have brought his 2015 average down to 45.5 and with a small discount for games played does represent reasonable value.  Only questions are – Will he get regular games in 2016 and does he represent better value than some of the new kids on the block who will be similarly priced?  50/50 call and what happens in NAB challenge and round 1 will determine where he sits.
Kayne Turner:  Every thing I said above for Trent pretty well applies to Kayne as well.  Had 6 games affected by either green or red vests or injury.  Is probably around a 60-70 average player next year so his 46.9 2015 average does put him in the WATCH window.
Sorry to say this Demon supporters but I see no value in any Demon for next year from a vest perspective.  SORRY.
For all those out there who think they have a great smokey from Port for next year, I'm sorry to let the cat out of the bag.
Brendan Ah Chee:  Like Matty De Boer as mentioned earlier I feel Ah Chee could be one of the steals for 2016.  Started the year with 5 green vests in his first 6 games only to get injured in the second quarter in his seventh.  An average of 28.33 was obtained in those 6.  He then went on to play the final 4 games of the year with an average score of 95.  Will be priced in 2016 as per a 56.7 average and will be a certain starter if NAB figures show his 90+ average is continuing.  At this stage he is a certain starter.
Aaron Young:  Started his year in sensational style with a pair of 82s in rounds 3 & 4.  Unfortunately for him they were followed with a 26 and then a number of vested games followed.  6 of the following games in fact which has brought his 2015 average down to a very tasty 45.7.  If again given dual position status could be one to watch.
Karl Amon had 7 games for 2015 with 4 of those being either green or red vested.  Only reason I have mentioned him is that he did show in round 22 that he can score with 16 disposals and 6 tackles (92 points).  However his 2 other non vested games only produced mid 50 results albeit in 67% of game time.  Not sure where he will sit in 2016.
Sam Lloyd:  Sam knows full well how Billy Hartung felt this year.  Sam suffered the green vest in 7 of his 12 outings with the Tigers.  The fact that he played the last 7 home & away matches suggests he is highly thought of at tigerland and is likely to get numerous games in 2016.  How many is still debatable.  His average in non vested games was still only 68.6 from 88% of game time.  He is to be priced next year based on 48.8 points which is a 28.9% reduction on his probable output.  Would need to increase the likely output of 68.6 if I was to put into squad at this stage.
Nathan Gordan:  Very similar scenario to that of Sam Llyod.  Finished the season with an average of 47.2 which will put him in the lower valued players due to his 4 green vested games from his total of nine.  Average of non vested games was 58.8 which is somewhat lower than Llyod's.  Of the two, Llyod seems the better option.
Ben Lennon:  Even though it seems the Tigers were willing to trade Lennon a couple of months ago, he is still there for 2016.  This year he only managed 9 games but more importantly he played the last 8 h&a matches indicating he will get games next year.  Four of those nine games were vested reducing his probable score of 70 to a tasty 53.4 (a 23.7% discount).  For the little extra in price probably represents the best value of these three.
Connor Menadue played 5 successive matches from round 7 but was not to be seen again.  Of those 5 he had the green vest on 4 times in which one of those he scored a big ZERO.  His only game outside of the vest was a 57 in 77% of game time.  No doubt his vests bringing his average done to 29.4 and basically rookie price BUT.  I think there will be some actual rookies at similar price likely to score better.
Sorry Saints fans but I don't see too many from the St. Kilda squad who are going to bring us too many vest bargains.
Tom Hickey found himself in the red vest on three of his 11 games.  I note that the data view shows him as playing 12 and scoring 0 in round 15 but unless the Saints played 23 players that day, this is wrong.  Taking out his 3 vest games his average changes to 68.4 in lieu of the 55.8 that he will be priced on.  Like you, I'm not doing cart wheels over this.
Seb Ross had a couple of vested games which reduced his average from 80 to 70.8 however a 10% discount for a mid priced midfielder is not what I am looking for.
Although the Swans had a number of players who had numerous vests throughout the year, I can't see too many who represent great value in 2016.  Harry Cunningham had 4 green vests in his 19 matches bring his otherwise average of 76.8 down to 66.8 (13.0%).  Even though he had 3 scores over 90 I'm not sure I see the value in a midfielder who is only likely to average 80 or so. 
Both Gary Rowan and Isaac Heeney both had a number of vests but they were the wrong colour (red) suggesting they keep putting their body where they shouldn't.  Heeney no doubt shows the potential to be a DT player with scores of 119 and 93 in his last two games BUT where will the Swans put him?  In the midfield or forward?  Could be an absolute bargain at a price of 66.8 – or not.
Whereas Zak Jones is likely to get more games with the retirement of R Shaw and the departure of L Jetta his average of 55.2 in non vested games doesn't excite me.
Lachie Hunter:   Lachie is the standout for the Dogs in my opinion.  Started the year with 4 of his first 5 games in the green vest averaging 35.2 in those 5 games but then played the next 7 games at 100.9.  Priced at 78.3 he represents great value particularly if given forward status in 2016.  Will certainly be in my squad if a forward.
That's about it for the Dogs.  Caleb Daniel and Bailey Dale had a fair percentage of vested games but didn't show enough in their other matches to suggest they are DT friendly.
I don't see a lot of value out of the Eagles camp either other than maybe Liam Duggan.  Of his 12 games 5 were vested and a sixth played whilst sore.  Apart from two games in the nineties played the others in the 40-50 bracket which concerns me.  Don't see Liam as much more than a 60-70 point player so will pass.
Scott Selwood has now gone to Geelong and although he had 4 of his 12 games in a green vest he didn't do a lot in 6 of the other 8.  Was a gun in 2013 but it would be brave to go with him even at a price of 58.8.
So, I hope you got something out of my research and if nothing else it has made you aware that figures are not always what they appear to be.  Do some research of your own and you never know what little secret you might discover.