AFL Fantasy 2016 Leaks
Ohhh – we have a bit of info about AFL Fantasy in 2016. Read on for some of the leaked positions, prices and a few other tid-bits.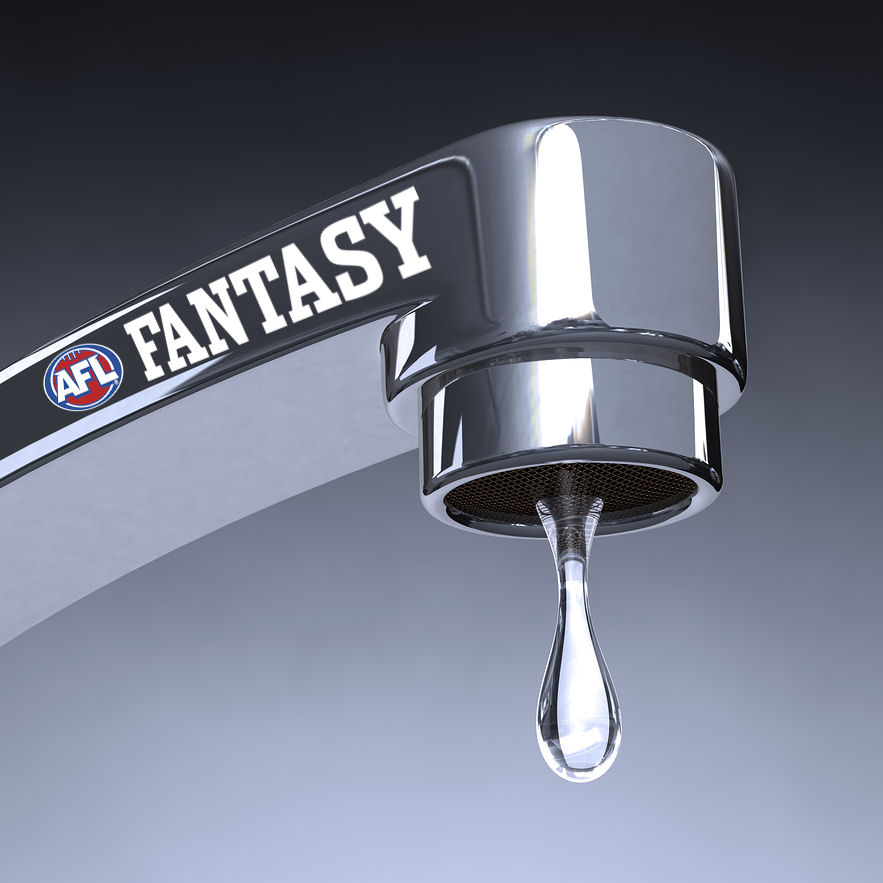 We've been spending the last few days checking out the AFL Fantasy prices and positions for 2016. Once the team lists were finalised and Champion Data had allocated positions, FanHub went about giving every player a price. This starts with last year's average multiplied by the magic number. This year it sits at just over 5530. Last year is was approximately 5660 so technically the prices of players are slightly cheaper. The salary cap of $10M will remain.
With information sent out via the official AFL Fantasy twitter, an article on AFL.com.au and a ripping video from three familiar faces, here's what we (publicly) know about 2016 at this point of time.
New draftee pricing
As revealed on the video, the team at Fantasy HQ has been listening to the fans and lowering the price of rookies. Last year Paddy McCartin started at $303,000. In 2016 the most expensive first year player will be $260,000 and in another twist, it isn't Jacob Weitering the number one pick.
In the past the first draft pick was the most expensive, second pick a couple of thousand less and so on. I was able to say a certain Essendon player would be that most expensive player (no prizes for guessing who). What they're worth is based on a mixture of where they were drafted, who drafted them, their position, etc.
Basement rookies have gonr from $120K to $125K.
You will find out what Weitering is priced at on Monday as Roy kicks off our club-by-club look at prices and positions.
A GST on certain players?
This was more controversial than I envisaged when I heard about this during the week.
Traditionally every player is priced at their previous year's average with discounts given to players who played between 0-9 games. Players who missed the whole season would be offered up a 30% discount on their last average (usually the season before). Those who played one game would get a 27% discount, two games 245, and so on.
We discussed how this looks different for a select group of players.
Suns captain Gary Ablett was the most obvious one. He played six games at an average of 94. Without a discount he would be priced at $520,000 but putting the 12% discount on that he would normally get would put him at approx. $457,000.
Many were thinking that new Blue Sam Kerridge would be basement priced due to playing one game for 19 points. Dale Thomas would also be in line for a massive discount.
It was revealed that these players would actually be priced higher than what they averaged in 2015. Kerridge would come in at $299K. This would mean he's priced at just over 50 points per game. This is more realistic due to his past… and the fact that if he was priced at around $125K, then everyone would have him.
Same goes for Ablett.
We didn't reveal his price, but I'll say that he is priced over 100 points per game – hence his 'GOAT' tax as Roy calls it. This is definitely a good thing for the game. Apparently SuperCoach are going against their rules and not giving him a discount as well.
It is important to note that the only players who get this 'tax' are the ones who would have received a discount and had a 2015 average that was significantly different from their regular output for one reason or another.
Anyway – I can't believe the negativity from people at the moment surrounding this. This change has been made with hardcore coaches in mind, however some aren't seeing the benefit of this. In time I hope they do!
New positions
Headlining the announcement in the article on AFL.com.au yesterday, was the news that Leigh Montagna will be a FWD/MID. This surprised me when I heard it and I asked the guys from Champion Data why he ended up with it. Basically, there is more to positions than just heatmaps. They also include information on where they line up in games and their score involvements.
I won't be starting with Montagna at $603,000… but it throws up an interesting thing for draft leagues. What do you think he can average? I'm thinking around 105.
Coupled with this, there is a Freo player who will be a new FWD/MID. In 2015 he set the bar low. (Blame Roy for that bad pun).
The Traders' AFL Fantasy 2016 leaksRoy, Calvin and Warnie reveal a few secrets about positions and prices for AFL Fantasy in 2016. Who loses DPP, who gains it, how will Gary Ablett be priced and a whole lot more! http://afl.to/FantasyTop10Pre-register: http://fantasy.afl.com.au

Posted by AFL Fantasy on Friday, 11 December 2015
We've lost a heap of players who become MID only for the new season. This info has come from AFL Fantasy and also SuperCoach (who also use the same Champion Data positions).
MID ONLY – Luke Hodge, Liam Picken, Tom Mitchell, Robbie Gray, Dane Swan, Taylor Adam, Marcus Bontempelli, Brendon Goddard.
160 players will start with DPP, up from 128 in 2015. Don't forget that there will be position upgrades during the season. Last season it was before round 6, 12 and 18. Nothing has been confirmed as yet for what rounds it would be in the new year. Personally, I would like to see prior to round 5, 10 and 15 mainly because round 18 is getting late.
32 players will be available as RUC/FWDs. Who would you like to see? #AFLFantasy

— AFL Fantasy (@AFLFantasy) December 10, 2015
ANSWER: Matthew Leuenberger. #AFLFantasy

— AFL Fantasy (@AFLFantasy) December 10, 2015
Pencil in Essendon recruit Mitch Brown as a cheap swingman. The former Cat is available as a DEF/FWD and will be under $200K. #AFLFantasy

— AFL Fantasy (@AFLFantasy) December 12, 2015
That's about it! If you hear anything else leaked, feel free to add your two cents in the comments. Don't miss the club-by-club articles on AFL.com.au starting on Monday with Roy looking at Carlton, Wednesday I'll get into the Lions and on Friday Calvin will look at the Suns.