Moneyball's Daily Fantasy NFL – Week 11
They might have banned daily fantasy in New York, but luckily we live in Straya and can play til our hearts are content. Check out Rumballz' value plays for week 11.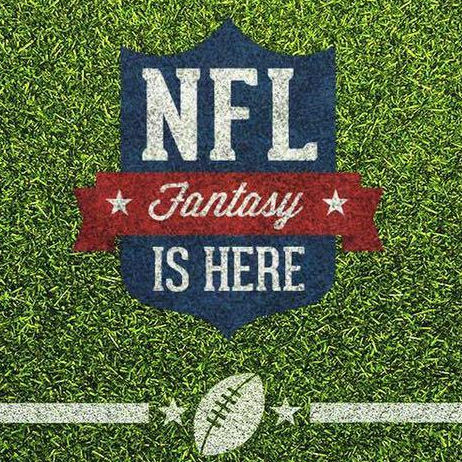 How the mighty have fallen. I hope no one had old mate Peyton Manning in their side this week. Head coach, Gary Kubiak said after the game that he shouldn't have played as he wasn't 100%, and now we have Brock Osweiler to consider while the old bloke rests his weary bones, well, foot. Denver was shut out by the end of the 3rd, and it looked like it might be a repeat of the woeful Bears of week 3, when they dropped a goose egg against the Seahawks. Luckily, the Brock-driven Broncos were able to score twice which makes him a somewhat intriguing option going forward. Speaking of banged-up QBs, how about Big Ben subbing in? So much for a two week rest.
This week we have Browns, Saints, Giants, and Steelers on a bye.
This week's moneyball.com.au action.
Guaranteed Contests
$2.5K Hail Mary ($15 entry, 198 person)
$2.5K

Sunday

Blitz
($15 entry, 198 person)
Other Contests
Sunday

Spike Early
($10, 112 person)
Sunday

Touchdown
Late ($10, 112 person)
Double-up Contests
Hail Mary $10 Double-Up
Hail Mary $20 Double-Up
Sunday

Blitz $10 Double-Up
Sunday

Blitz $20 Double-Up
Single Game Contests
$1K (Guaranteed) Jaguars vs Titans Special ($15 entry, 79 person)
$1K (Guaranteed) Patriots vs Bills Special ($15, 79 entries)
Cardinals vs Bengals Special
Players I like this week.
Quarterback
Mark Sanchez (Philadelphia, $6600)
More mobile than Bradford, but turns the ball over. Facing the Bucs secondary should mitigate this.
Brock Osweiler (Denver, $5800)
Has the weapons around him to put up decent numbers. Cheap option if you want to invest more in other positions.
Case Keenum (St Louis, $5000)
Rams' coach Jeff Fisher has had enough of Nick Foles. Baltimore can be thrown against and this may open up more holes for Todd Gurley.
Running back
Darren McFadden (Dallas, $7200)
Romo is said to start this week which should stretch the field against the second-worse run defence in the league.
Charcandrick West (Kansas City, $5400)
Put up almost 30 fantasy points last week against Denver!
Jeremy Langford (Chicago, $5200)
Keep an eye on practice reports during the week to see if Matt Forte suits up.
Wide receiver
Michael Floyd (Arizona, $5800)
Has scored five touchdowns over his last four games, showing the talent we glimpsed last year. Has to contend with a healthier John Brown.
Danny Amendola (New England, $5700)
With Lewis and Edelman injured, Amendola will see a bigger spike in targets.
Kamar Aiken (Baltimore, $4700)
Another case of the last man standing. Had seven for 73 last week.
Tight end
Jordan Reed (Washington, $6000)
Hasn't been getting a lot of yards but makes up for it with TDs.
Jason Witten (Dallas, $5400)
Miami aren't great against TEs and he rekindles the love affair with Romo.
Eric Ebron (Detroit, $5300)
Oakland have given up a TD to a TE in eight of nine games.
Defence
Seattle ($5600)
Playing at home against the 49ers.
Carolina ($5200)
Have only one game without recording an interception.
Kansas City ($4500)
Absolutely smashing it lately fantasy-wise, and a bargain price.
Kicker
Graham Gano (Carolina, $5100)
While the Panthers are firing, Gano is an every-week starter.
Robbie Gould (Chicago, $5100)
Chicago might be forced to lean on him this week.
Dan Bailey  (Dallas, $5000)
Opportunities should increase if Romo plays.
PLAY MONEYBALL NOW.
Click here to take part in an Aussie daily NFL game.