NAB Challenge 2016 fixture
See all of the games of the NAB Challenge.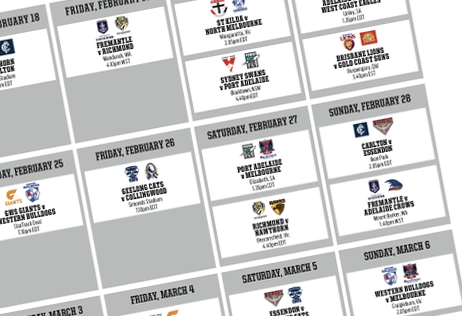 The fixture for next year's NAB Challenge has been released with the pre-season games kicking off in Launceston on Thursday 18 February.
Hawthorn will take on the Blues in what might be a match relevant to our fantasy study… especially if the Blues will have as many players on the watch-list as Roy leads us to believe. We're hoping that we can do some commentary that you can stream via the AFL site and/or app. Now that would be pretty sweet.
Mark these dates in your diary as we will get four weekends of action to help us pick our squads before the real thing starts on the Thursday prior to the Easter weekend. Hot tip, the weekend of the 18-20th March looks like a winner for your Elite drafts.