Moneyball's Daily Fantasy NFL – Week 6
Week 6 is upon us and Rumballz has all the good mail. Check out Moneyball's biggest ever cash pools!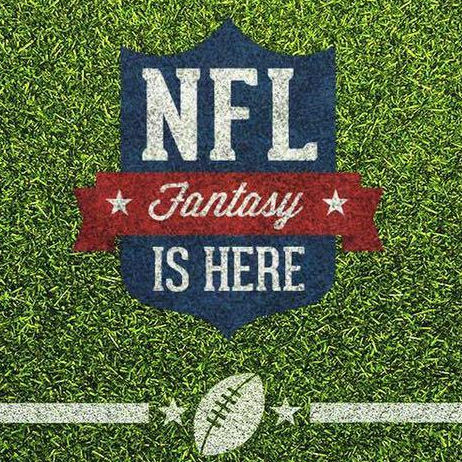 Week 5 was a despairing one, fantasy-wise. With players such as Adrian Peterson and Chris Ivory on a bye, Moneyballers (like me) looked for Jamaal Charles to fill a void. Then he went and injured his ACL. Early word is Charcandrick West will fill his role, but Coach Andy Reid has stated that Knile Davis will get the goal-line touches. This may be a situation to monitor. Speaking of ACLs, Todd Gurley who is 12 months from rupturing his, has showed in the previous two weeks why he was so highly-touted. He is on a bye this week, but watch him going forward. If you've logged into Moneyball this week you'll noticed the prices have changed depending on player performance. This will make things interesting as we won't be able to rely on a bargain-priced Tyrod Taylor or Devonta Freeman to bail us out, the latter now being the second-highest priced running back available!
This week we have Cowboys, Raiders, Rams and Buccaneers on a bye.
This week's moneyball.com.au action: Now with $2000 prize pools!
Guaranteed Contests
$2K Hail Mary  – $15 entry, 158 spots ($800 Top Prize, Top 22 win)
$2K

Sunday

Blitz
 – $20 entry, 119 spots ($600  Top Prize, Top 15)
Single Game Contests
Saints vs Falcons Special – $15, 39 spots ($500 Guaranteed)
Colts vs Patriots Special –  $15, 39 spots ($500 Guaranteed)
Giants vs Eagles Special – $15, 79 spots ($1000 Guaranteed) * This will open later in the week.
Members also have the ability to create their own contests from as little as $2.
Click here to take part in an Aussie daily NFL game.
As of today, William Hill's higher total game scores are as follows:
New England v Indianapolis (55)
Atlanta  v New Orleans (51)
SanDiego v Green Bay (50.5)
New York Giants v Philadelphia (50)
Players I like this week.
Quarterback
Jay Cutler (Chicago, $8600)
Scored almost 20 points the past two games without star WR Alshon Jeffrey. Faces the dismal Lions.
Sam Bradford (Philadelphia, $8600)
Should be in a shoot-out versus the Giants, with the total score at 50. Eagles offence is improving.
Brian Hoyer (Houston, $7500)
Don't laugh! Came on for Mallett and finished with over 300 yards and two TDs. Foster caught a tonne of balls last week. Meets Jacksonville away.
Running back
Dion Lewis (New England, $6800)
A PPR gun. Scored an amazing TD last week from just being so small and evasive. The highest-predicted scoring game of the week.
Antonio Andrews (Tennessee, $4500)
Managed 45 receiving yards and a TD against the Bills and faces Miami this week who have a new coach.
Charcandrick West (Kansas City, $4500)
The guy touted to replace the injured Jamaal Charles. Is a very cheap buy, but may have some risk involved as we don't know how distribution will play out yet.
Wide receiver
Allen Hurns (Jacksonville, $6500)
Has exploded onto the scene this year while team mate Allen Robinson has garnered most of the better defensive attention.
Willie Snead (New Orleans, $6200)
Had 141 reception yards last week and is the new number two for Drew Brees.
Leonard Hankerson (Atlanta, $5100)
Has been out-performing veteran, Roddy White, and if Julio Jones is rested due to the short week, he will see many more targets.
Tight end
Tyler Eiffert (Cincinatti, $6100)
Scored two TDs against Seattle last week and Buffalo are worse at defending TEs.
Jordan Cameron (Miami, $5200)
Has the talent and is cheap. Is due for a decent game and faces the Titans.
Antonio Gates (San Diego, $4900)
Came back with a vengeance in his first game since being suspended. 50.5 predicted from William Hill means he could repeat.
Defence
Denver ($6300)
Shot up over $2000 in price and still worth it.
Cincinnati ($4600)
Made 5 sacks last week and meets Buffalo who may be without their main offensive weapons.
Baltimore ($4500)
Team facing the 49ers seem to be a good go-er this season.
Kicker
Brandon McManus (Denver, $5100)
Hit double-figures in three of his five games so far.
Adam Vinatieri (Indianapolis, $4900)
Struggled earlier in the season but has his groove back now.
Phil Dawson (San Francisco, $4600)
If the 49ers can't reach the end zone they'll be counting on Phil.
PLAY MONEYBALL NOW.
Click here to take part in an Aussie daily NFL game.