$3,000 guaranteed for AFL Grand Final
Don't miss your last chance to roll the AFL Moneyball this weekend playing daily fantasy sport. Play now.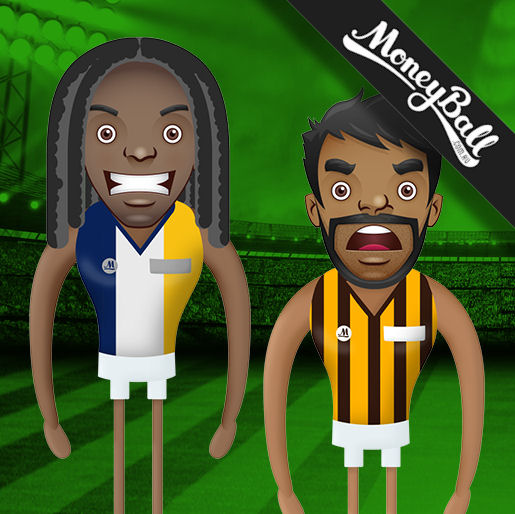 Here it is! The AFL Grand Final is happening this Saturday and it's our last chance to roll the Moneyball for season 2015!
There are two big contests to get involved with.
Multiple entries are allowed in both contests.
Don't miss the other head to head competitions as well to take on your mates. The friends feature makes this easy. Also there are plenty of NRL, NFL and EPL contests and we're getting especially excited about NBA coming up.
POINT SCORING
Goal 6 pts
Behind 1 pt
Kick 3 pts
Handball 2 pts
Mark 4 pts
Tackle 4 pts
Clanger -3 pts
Free For 3 pts
Free Against -3 pts
Hitout 1 pt
PICKING YOUR TEAM
Prices are a little different to what we are used to in AFL Fantasy. In your salary cap of $60,000 you need to choose 9 players (2 forwards, 1 ruck, 4 midfielders, 2 defenders).  Be smart with picking your team as there are plenty of bargains to help you fill your squad at an average of $6,667.
Sign up and get all registered to take on us in some different games. Just search up DT Talk and you will find a couple of different options each week.
We will add more contests when others fill up.
* 18+ only and please gamble responsibly.