Moneyball's Daily Fantasy NFL – Week 3
Week three of the NFL season is here and Rumballz, fresh of winning some cash, has a Moneyball preview for us.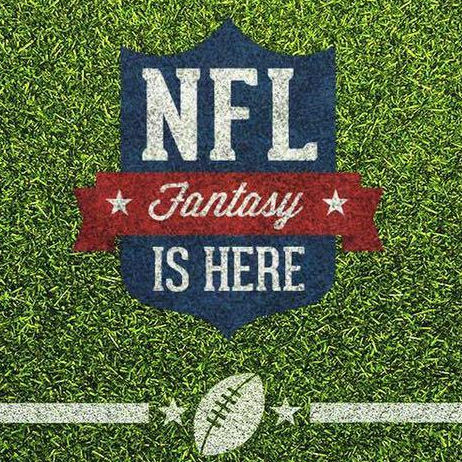 Well. What an interesting week it's been in the NFL. Especially if you follow the Dallas Cowboys. An extra month was tacked on to the end of Dez's recovery time, and then they go and lose Tony Romo. Speaking of losing quarterbacks, Drew Brees might miss a few games, depending on how his shoulder feels, and Jay Cutler is also expected to miss a few with a hammy – not that anyone was starting him. His teammate, WR, Alshon Jeffery also has a hammy complaint, so don't start him either. Matthew Stafford has sore ribs but is probable to play this week.
Mike Evan was said to be 100% but dropped a big fat zero on us, T.Y. Hilton hobbled his way to only a handful of points, as did C.J Anderson and his turf toe, although Ronnie Hillman didn't do much either. Eddie Lacy is day-to-day with a sore ankle, as is Dwayne Allen, and fellow TE, Jordan Cameron.
Many of these injuries may derail your season in draft leagues, but the beauty of daily fantasy is that each week is a new week. We all get a clean slate. So avoid those injured players and don't forget to keep an eye on their handcuff – the player who would most likely take their roster position when injured – as they are usually very cheap options.
This week's moneyball.com.au action:
Guaranteed Contests
$750 Hail Mary (All Games) – $15 entry, 59 spots
Sunday Blitz Guaranteed – $15 entry, 59 spots
Other Contests
NFL Smash (All) – $30 entry, 19 spots
Sunday Spike (Early) – $10, 56 spots
Sunday Touchdown (Late) – $10, 56 Spots
Hayne Special – $10 entry, 34 Spots
Single Game Contests
Redskins vs Giants  – $10 entry, 56 Spots
Broncos vs Lions – $10 entry, 56 Spots
Chiefs vs Packers – $10 entry, 56 Spots
Members also have the ability to create their own contests from as little as $2.
Click here to take part in an Aussie daily NFL game.
As of today, William Hill's higher total game scores are as follows:
Kansas City v Green Bay (49)
Jacksonville v New England (47.5)
Pittsburgh v St. Louis (47.5)
Philadelphia v New York Jets (47)
Players I like in week 3.
Quarterback
Tom Brady (New England, $8400)
For a mere $8400, Brady could score 8400 points this week.  Ryan Tannehill decimated the Jaguars last week, so it should pay to stack TB12 with Gronk.
Carson Palmer (Arizona, $7700)
Palmer connected with old-mate Larry Fitzgerald for three TDs last week, netting you 22 fantasy points. Starting Andrew Luck would have netted you half that. #justsayin. Arizona meet San Francisco this week, who are susceptible to the passing attack.
Tyrod Taylor (Buffalo, $5000)
Those who started Tyrod last week would have been laughing all the way to the bank. 29 fantasy points. TWENTY-NINE! As long as he keeps performing, I'll keep throwing him on here.
Running back
Frank Gore (Indianapolis, $7500)
Frank will be trying to redeem himself from a very un-Gore-like fumble last week, where the ball just seemed to fall out of his hands merely yards from the endzone. He faces a mediocre run defence in Tennessee, so he's a real bounce-back option.
Latavius Murray (Oakland, $7400)
Was able to showcase his skills against a stout Baltimore defence last week, and will find the Browns defence much easier.
Dion Lewis (New England, $4500)
Lewis has taken the passing role which was vacated when Shane Vereen left in the off-season. Game flow may determine how much he is utilised, but at this price he's hard to pass up
Wide receiver
Allen Robinson (Jacksonville, $6100)
Robinson showed last week what many hyped him to do in the preseason. He is extremely talented but may have down weeks because of his QB. One might assume they'll be losing to New England this week and will have to throw the ball a lot.
Larry Fitgerald (Arizona, $6000)
A Palmer-Fitzgerald stack this week may be the way to go as an alternative to a Brady-Gronk one. As previously stated, the 49ers secondary defence can be scored on.
Donte Moncrief (Indianapolis, $4800)
Donte has, in my opinion, overtaken Andre Johnson as the number two passing option for the Colts. With T.Y. Hilton the one to get most of the cornerback attention, Moncrief should be able to run riot.
Tight end
Greg Olsen (Carolina, $5900)
Olsen saw 14 targets last week and is Cam's go to-guy. Plus the Saints are just looking terrible this year.
Kyle Rudolph (Minnesota, $5300)
Rudolph will need to score to be worth his selection, but he faces San Diego who have allowed a TE score in their first two games.
Eric Ebron (Detroit, $5000)
Ebron has managed at least 40 yards and a TD in his first two games. The Denver defence should have their hands full containing Calvin Johnson and Golden Tate, which may leave Ebron free on occasions.
Defence
New York Jets ($4400)
Absolutely demolished the Colts last week and look to continue the carnage this week against the Eagles.
Arizona ($4300)
CB, Patrick Peterson, is a fair chance for an INT or two against whichever 49er WR he is up against.
Denver ($4200)
The Denver D is legit, whether it be against the run or pass.
Kicker
Stephen Gostkowski (New England, $5200)
Should obviously see many chances to score this week.
Matt Bryant (Atlanta, $5000)
Plays inside this week, in a game that could be a shoot out.
Brandon McManus (Denver, $4500)
Another indoor game, and has no trouble scoring them from over 50 yards.
PLAY MONEYBALL NOW.
Click here to take part in an Aussie daily NFL game.