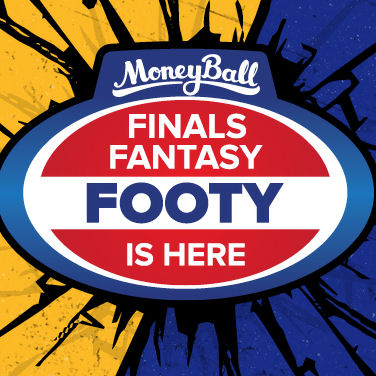 Fantasy is over for another year but there are still plenty of ways to put your fantasy mind to the test. Play in a Moneyball daily contest or 10 for a chance to win some cash.
We saw English Premier League contests go live recently and the big news that NFL has also been added to the Moneyball stable of daily fantasy games. Stay tuned for some articles from Rumballz if you want a dabble with some fantasy outside of AFL.
This week there is $2000 guaranteed for Fantastic Friday and $1000 can be won in Friday Fever. So get keen for the first of the preliminary finals. Check out the $15 and $30 entry contests as well this weekend.
Guaranteed
AFL $2k Fantastic Friday
AFL $1.5K Saturday Slam (176 spots)
Other Big Contests
AFL $1000 Friday Fever – $20 entry
AFL $750 Super Saturday – $20 entry
POINT SCORING
Goal 6 pts
Behind 1 pt
Kick 3 pts
Handball 2 pts
Mark 4 pts
Tackle 4 pts
Clanger -3 pts
Free For 3 pts
Free Against -3 pts
Hitout 1 pt
PICKING YOUR TEAM
Prices are a little different to what we are used to in AFL Fantasy. In your salary cap of $60,000 you need to choose 9 players (2 forwards, 1 ruck, 4 midfielders, 2 defenders).  Be smart with picking your team as there are plenty of bargains to help you fill your squad at an average of $6,667.
Sign up and get all registered to take on us in some different games. Just search up DT Talk and you will find a couple of different options each week.
We will add more contests when others fill up.
* 18+ only and please gamble responsibly.