Moneyball's Daily Fantasy NFL – Week 2
After a successful week one, Rumballz is back with his Moneyball Daily Fantasy NFL preview.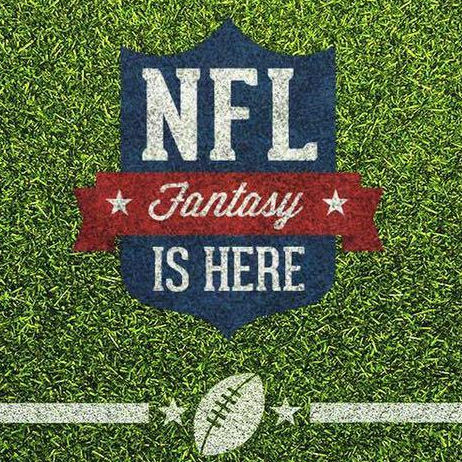 Welcome to week two, if you gave it a go in week one I hope you won a few bucks to reinvest into this week. Old mate Warnie managed to have a win so if he can do it, then you can!
There's some terminology I'd like to cover firstly, which should benefit the picks you make going forward, so let's jump into that.
One term you might hear about is stacking. In baseball it means grabbing the first four hitters on a team, hoping they all get on base, so when the big hitter steps up all players get home and you win all of the points. But in football, the term is used to pair a QB with someone who will get a lot of receptions, like his WR or TE. An example of this last week was stacking Brady with Gronk getting you 50 points. Matt Ryan and Julio Jones, 52!
Combining stacking with games predicted to have a large scoreline is a strategy that can yield big dividends.
But how do we know for sure what games will be high scoring?
That brings us to the second term; Vegas.
You may hear on podcasts or read on social media, DFS players talking about Vegas. This literally means Las Vegas, the gambling Mecca of the US. The bookies have to be very well-researched in offering markets on games that will produce the biggest scorelines, as that's an option to bet on, and when they are wrong they lose money. And they don't like doing that. So for example, our Vegas, or for lack of a Vegas we'll say William Hill, had the line for total game points of the Atlanta v Philly game at 55. It was 50. They also had the line for the San Fran v Minnesota game at 41. It was 23. So they were right in predicting that the first game would be a high-scoring one, and the second not so much.
So that's something to keep in mind when selecting your players for this week.
Or just read this article and I'll do a lot of the heavy lifting for you.
This week's moneyball.com.au action:
Broncos v Chiefs Special ($5 entry, 56 person)
$500 Hail Mary ($10 entry, 56 person/all games)
$500 Smash ($20 entry, 28 person/all games)
Sunday Blitz Guaranteed ($10 entry, 59 person/ all sunday games up to Packers v Seahawks)
Sunday Spike Early ( $5 entry, 56 person/all 3am games)
Sunday Touchdown Late ($5 entry, 56 person/all 6am games)
Seahawks v Packers Special ($5 entry, 56 person)
Jets v Colts Special
($5 entry, 56 person/
Monday
 afternoon)
As of today, William Hill's higher total game scores are as follows:
Dallas v Philadelphia (55)
Atlanta v New York Giants (51)
Seattle v Green Bay (49)
Tampa Bay v New Orleans (47)
New York v Indianapolis (47)
Players I like in week 2.
Quarterback
Drew Brees (New Orleans, $8900)
I think Brees is great value, facing a team that gave up 4 TDs to rookie, Marcus Mariota. The total game score of 47 is surely to be skewed in favour of N'Orleans.
Carson Palmer (Arizona, $7700)
Palmer is an absolute steal this week at this price, and should be able to duplicate his 300-yard, 3 TD effort from last week. Ellington is out so he may look to throw more often.
Tyrod Taylor (Buffalo, $5000)
Put in merely as a reminder that he's only 5k, if you want to spend big elsewhere. Keep in mind he may struggle against New England.
Running back
Mark Ingram (New Orleans, $7800)
Showed last week that he can catch a ball and should run all over Tampa Bay.
Justin Forsett (Baltimore, $7800)
Had it tough last week, but should find things easier against the Raiders who have lost a couple of defensive players to injury.
Danny Woodhead (San Diego, $6000)
The Chargers made it obvious that Woodhead is their man in the red zone. He scored twice last week and is a cheap option that may be boom-or-bust against the Bengals.
Wide receiver
Larry Fitzgerald (Arizona, $6000)
He led the team in receptions and yards last week, and he should be able to score against Chicago.
Terrence Williams (Dallas, $5300)
Williams steps up in place of the injured Dez Bryant and meets Philadelphia in the game touted to score the most points this week. Get on.
James Jones (Green Bay, $4500)
The old bloke was Rogers' go-to-guy in the red zone. Cobb should see Sherman attention so Jones may be the guy again this week, in a game with a total score figure of 49.
Tight end
Jason Witten (Dallas, $5800)
With the loss of Bryant, Witten could easily see a repeat of his 60-yard, 2 TD game from last week.
Tyler Eifert (Cincinnati, $5000)
Came back from injury with a vengeance last week scoring twice on 9 receptions and 104 yards. Has the talent to repeat.
Austin Seferian-Jenkins (Tampa Bay, $4700)
Makes the list again this week after putting up 100 yards and 2 TDs. Faces a tougher task, and Mike Evans may take some targets if he plays.
Defence
Miami ($4700)
Facing the Jaguars, so should keep them to a low score.
St Louis ($4300)
Had 6 sacks against Seattle so Washington shouldn't be a problem.
Baltimore ($4100)
Managed to score fantasy owners 16 points last week and face Oakland this week.
Kicker
Mason Crosby (Green Bay, $5100)
Could see more field goals and less extra points this week against the Seattle defence.
Dan Bailey (Dallas, $5000)
The better kicker in the estimated highest scoring game.
Josh Brown (NY Giants, $4500)
Could score well in this shootout.
PLAY MONEYBALL NOW.
Click here to take part in an Aussie daily NFL game.