Finals Match Day – Week 1 Preview
Pick your Match Day teams now.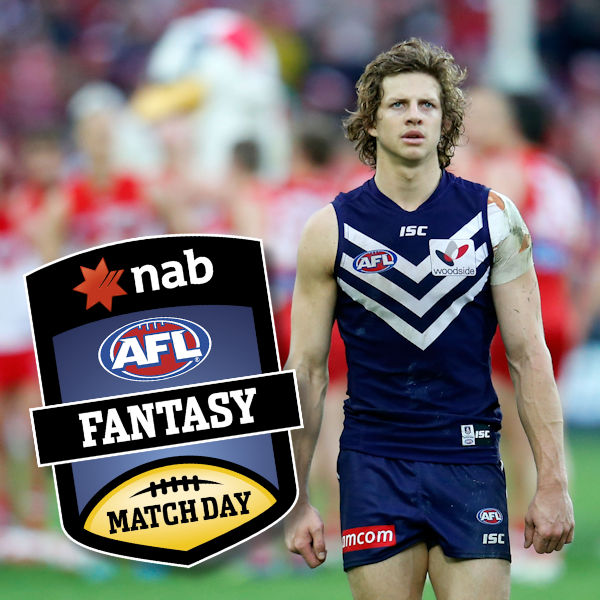 Brady from Warnie's Media Studies class has put together a Match Day preview for the first week of finals.
Game 1: West Coast Eagles vs Hawthorn
Friday 8:20 AEST, Domain Stadium
Well the AFL Fantasy Classic and Elite seasons are over but Match Day still rolls on for 2015. With the AFL Finals series arriving this weekend this still leaves 9 chances to win a huge $10,000. We start in Perth on Friday with the Eagles playing the Hawks and this game could bring some huge scores.
Last time these teams met:
Liam Shiels: 130
Jordan Lewis: 118
Sam Mitchell: 117
Luke Shuey: 116
Andrew Gaff: 116
Scott Lycett: 113
Luke Breust: 107
Mark Hutchings: 100
Cyril Rioli: 100
Luke Hodge: 96
These were the top ten Fantasy scores last time these teams met and I can safely say Liam Shiels will be sitting in my midfield this week.
TOP 3 CAPTAINS
Luke Hodge: Scored 96 last time against the Eagles, playing predominantly in the backline and in horrendous weather. He was the highest priced Defender form the start of the season all the way through to the end of it and averaged 111.1 for the season. He will be my captain this week.
Luke Shuey: Yes another Luke, and with good reason. He scored 116 against the Hawks last time and at the same place. For the last 5 rounds he has been the highest averaging Eagle with a 106 point average. Great choice for captain for this match.
Jordan Lewis: Arguably Hawthorns best player during the 2015 season and will keep his form going this week. He scored 118 against the Eagles last time and has had the highest average for the Hawks in the last 5 games, averaging 105. He has been chosen as captain many times this year and it wouldn't hurt to have him again this week.
TEAM SELECTION
West Coast
In: W.Schofield, S.Selwood
Out: C.Masten (hamstring), J.Nelson
Hawthorn
In: L.Hodge, C.Rioli, L.Breust
Out: A.Litherland, J.Sicily, D.Howe
---
Game 2: Fremantle vs Sydney Swans
Saturday 3:20pm AEST, Domain Stadium
Yes it's another final in the Perth and this promises to be probably the highest scoring Fantasy game of the round. There are some huge names in this one; Tom Mitchell Nat Fyfe, Daniel Hannebery, Jarrad McVeigh all just to name a few, and all these players will pump out some huge scores.
Last time these teams met:
Jarrad McVeigh- 118
Nat Fyfe-115
Sam Reid-105
Dan Hannebery-102
Jake Lloyd-102
David Mundy-97
Josh Kennedy-93
Lee Spurr-92
Stephen Hill-86
Garrick Ibbotson-85
These are the top ten scores from last time these teams played each other. Only 5 players getting over 100 in that game but I am expecting a lot more this weekend. Jarrad McVeigh on top there with 118 will be a definite lock in my team this week.
TOP 3 CAPTAINS
Tom Mitchell: He only played 3 of the last 4 rounds due to an eye injury but the three games that he did play he scored 138, 142 and 163! I think his current form should be convincing enough and will definitely be sitting in my forward line as captain.
Nat Fyfe: Arguably the most consistent Fantasy player of 2015 for the games that he did play, Nat Fyfe averaged 105 over the whole 2015 season, second for Fremantle just behind David Mundy. Fyfe pumped out a lot of 100's and some big scores this year and he will be no different this week. I'm backing him in for a 120 and very worthy of a captain choice.
Josh Kennedy: Josh Kennedy finished his season better than any other player. In his last 10 games Josh Kennedy racked up at least 30 disposals in each of these including even and 89 point loss to the Hawks.  In only 2 of those last 10 did Kennedy score under 100 and in those games he scored 95 and 96. He will be no different this week in Perth and will score at least 100 especially without Kieran Jack and maybe even go big! Lock him in for this one.
TEAM SELECTION
Fremantle
In: M.Pavlich, L.McPharlin, A.Sandilands, M.Johnson, D.Mundy, L.Spurr, Z.Dawson, D.Pearce, H.Ballantyne, S.Hill, C.Mayne, M.Walters, C.Sutcliffe, N.Fyfe
Out: P.Duffield, C.Pearce, T.Mzungu, J.Hannath, M.Duffy, H.Crozier (calf), J.Ballard, T.Smith, E.Langdon, A.Pearce, C.Blakely, L.Weller, B.Grey, E.Hughes (calf)
Sydney Swans
In: B.McGlynn, J.McVeigh
Out: K.Jack (knee), L.Franklin (illness)

Click here to subscribe on iTunes.
---
Game 3: Western Bulldogs vs Adelaide
Saturday 7:20pm AEST, MCG
Maybe the most exciting game this weekend and especially in Fantasy. Some huge names pop up this weekend, Scott Thompson, Patrick Dangerfield, Liam Picken, Matthew Boyd etc. All these huge names are bound to pump out a huge score on the big stage.
Last time these teams met:
Scott Thompson- 125
Liam Picken- 120
Luke Dahlhaus- 119
Jackson Mcrae- 118
Sam Jacobs- 117
Matthew Jaensch*- 114
Matthew Boyd- 113
Patrick Dangerfield-110
Jake Stringer- 105
Koby Stevens- 103
These were the top 10 Fantasy scores from last time these teams played each other back in round 4. As you can see all of the 10 managed 100 plus and this week should hopefully be no different. Matthew Jaensch there with 114 has been injured since round 8 and will not be playing. Sam Jacobs there with 117 has been a top 3 ruckman this season and this week against the Bulldogs who don't really have a ruckman will pump out a big score and will definitely be in my ruck.
TOP 2 CAPTAINS
Patrick Dangerfield: Talk of him being traded has really got his back up this year. He had career best numbers throughout 2015 and was arguably Adelaide's best player. Patty topped the charts for averages at the Crows with 106, 9 more than any other crow. His last 4 against the dogs have been 110, 103 78 and 100. Only 1 of those was this year, which he has been much better than previous years. He will definitely score 100 plus this week and is definitely a good choice of captain this week. He will definitely be mine.
Sam Jacobs– Probably the third best ruckman of 2015 behind only Todd Goldstein and Stefan Martin. This week he should not only be everyone's ruckman but also maybe be captain. He lines up against Will Minson who is fresh back in the Bulldogs side after quite a while playing in the VFL. Should be great this weekend!
TEAM SELECTION
Western Bulldogs
In: R.Murphy, M.Boyd, W.Minson, D.Morris, L.Jong
Out: B.Goodes, J.Roughead (foot), J.Johannisen (calf), L.Webb, Z.Cordy
Adelaide
In: D.Mackay, K.Cheney
Out: J.Lyons, J.Lever
---
Game 4: Richmond vs North Melbourne
Sunday 3:20pm AEST, MCG
Yes the same game as last week which didn't bring many big Fantasy scores, especially due to the 9 North Melbourne who were brought out. But this week will be completely different with much more of a contested, clean skilful game of footy and those 9 North Melbourne players being brought back in. The biggest one would have to be Todd Goldstein!
Last time these teams played:
Dustin Martin- 111
Brett Deledio- 105
Brandon Ellis- 101
Majak Daw- 99
Trent Cotchin- 97
Lachie Hansen- 96
Robin Nahas- 94
Nick Vlastuin- 92
Jamie Macmillan- 88
Kane Lambert- 84
As you can see a very low scoring game as far as Fantasy goes but as I said, should be a lot different this Sunday. Only 3 players there scored over 100 in Martin, Deledio and Ellis. All these players will be doing that again this week and will all be appearing in my team.
TOP 3 CAPTAINS
Brandon Ellis: One of the best Richmond players this season, especially Fantasy wise. He had the second biggest average for the tigers this season behind only Dustin Martin. He averaged 102 this season and any average over 100 is a good average. He had some big scores this season with his top 3 being 122, 127 and 140. A final at the MCG on a Sunday arvo, he will be massive this week. He will be my captain.
Dustin Martin: Highest average for Richmond this season and probably their best player this season. Fantasy stats for this season say that this was his best and it may well have been. He had a club high average of 105 and a top score of 150 against second placed West Coast. Up forward he is impossible to match up on and as he did last week, he should go forward and get goals and rack up the points.
Todd Goldstein: Bit of a harder match up this weekend against big tiger Ivan Maric, but you can't look past the league's best defender as your choice of captain. Only 71 against the tigers in round 6 but should be better this week at the MCG and in a big final. Should get at least 120.
TEAM SELECTION
Richmond
In: S.Morris, B.Griffiths, R.Conca
Out: –
North Melbourne
In: N.Dal Santo, J.Waite, M.Firrito, A.Swallow, S.Higgins, L.Thomas, T.Goldstein, S.Wright, B.Cunnington, S.Thompson
Out: J.Tippett, M.Daw, A.Black, B.McKenzie, M.Wood, T.Dumont, K.Turner (concussion)
JOIN THE DT TALK MATCH DAY LEAGUE. Code: JC6MS77K