Moneyball's Daily Fantasy NFL – Week 1
The NFL season is here and Moneyball have a daily fantasy game for us Aussies. Here is Rumballz's preview.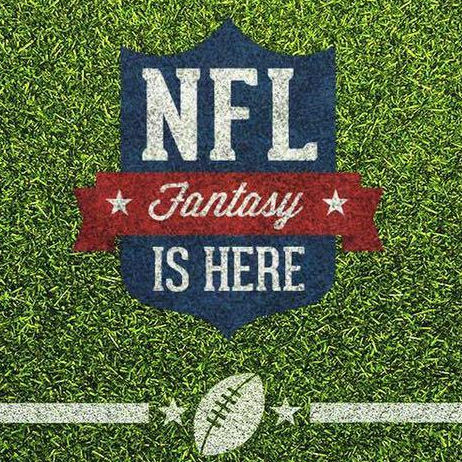 This week Moneyball added NFL to their stable of daily sports, and not soon enough with the 2015/16 starting tomorrow! The Patriots host the Steelers at 10:15am EST on ESPN and 7Mate and it should be a doozy.
For those familiar with Fanduel, the Moneyball version shares its similarities with that format. You chose one quarterback, two running backs, three wide receivers, one tight end, one kicker and one defence, with a $60,000 salary cap. Points are awarded for such measurables as yards ran, distance of ball thrown/caught, touchdowns, etc.
The scoring also follows suit in being a half-PPR league (half a point per reception), meaning any player that catches the ball is awarded half a point each time.
Clear as mud?
Don't worry, you'll catch on quickly, and it become addictive even quicker.
Like daily AFL fantasy, you have to get the right balance of salary spent versus points scoring ability. The gun players will generally always score well, but it's the lesser-known, or lesser-popular players pitting their strength against an opponent's weakness that will score you higher and win you the cash.
I've listed a few players from each position that I like this week, so consider them for your team matched with a gun of your liking.
Quarterback
Ryan Tannehill (Miami) $8000
Tannehill has a bunch of decent receivers to chose from and could put up great numbers in the air. Jordan Cameron is an upgrade at tight end and Lamar Miller can also catch a pass. Their opponent, Washington, allowed the most passing touchdowns last season.
Carson Palmer (Arizona) $7700
Looking to have shown no ill-effects of an ACL tear, Palmer will be zeroing in on his trio of talent downfield; Larry Fitzgerald, Michael Floyd and John Brown. Yeah Fitz may be long in the tooth, and Floyd recovering from dislocated fingers, but he did practice Wednesday and there's no denying Brown's upside. They play New Orleans who don't have amazing pass coverage.
Sam Bradford (Philadelphia) $7500
Another recovering from an ACL, but looked fantastic in the preseason and could well finish as a top-10 quarterback this year. Philadelphia have surrounded him with talent in the off-season and coach, Chip Kelly's offence scores points.
Tyrod Taylor (Buffalo) $5000
A cheap POD pick, Tyrod got the nod to start in Buffalo and while he may not score much through the air, he has shown in the preseason he can score fantasy points with his feet. Sammy Watkins is a capable receiver and Lesean McCoy can also catch a pass, so if you spend elsewhere, Tyrod can give you return on your dollar.
Running back
Lamar Miller (Miami) $7300
Miller got given more carries at the end of last season and produced RB1-type numbers. He is on a contract year and will be given as much work as he can handle. Plus he'll catch a pass or two.
Jonathan Stewart (Carolina) $7100
J-Stew will be heavily relied on this year, and if he can stay healthy will be a fantasy machine. He faces a poor Jacksonville run defence.
Doug Martin (Tampa Bay) $6900
After dropping weight in the off-season, Martin showed flashes of his rookie year where he ran for almost 1500 yards. He comes up against the second-worse run defence from 2014.
Chris Ivory (NY Jets) $6400
Ivory is a crash-and-bash workhorse in the mold of Marshawn Lynch. His opponent, Cleveland, had the worse run defence in 2014.
Wide receiver
Davante Adams (Green Bay) $5500
Taking over the role of the injured Nelson, and bargain-priced, Adams is a shoo-in to produce above average fantasy points. All winning teams from week one are pretty much guaranteed to contain Adams.
Jordan Matthews (Philadelphia) $6800
Before Matthews, receivers in the Kelly offence put up WR1 numbers, with what some may say, were worse QBs throwing to them.
Jarvis Landry (Miami) $6900
Landry has the best hands on the team is is slated as being a red zone target this season. As mentioned before, Washington gave up the most touchdown passes in 2014.
Tight end
Greg Olsen (Carolina) $5900
With the loss of Kelvin Benjamin the weight of scoring goes to Olsen who will be leaned on to move the chains and as a red zone target.
Jason Witten (Dallas) $5800
After losing DeMarco Murray, Dallas may have to rely on the passing game more than last season, when Witten was used primarily as a blocker. With Murray gone Witten may see more catches and more TDs.
Austin Seferian-Jenkins (Tampa Bay) $4700
They say rookies love their big TE targets, and a healthy ASJ is as big as they come.
Kicker
Matt Bryant (Atlanta) $5000
Shoot outs bode well for kickers, more TDs means more FG opportunities.
Cody Parkey (Philadelphia) $5000
See Matt Bryant.
Dan Bailey (Dallas) $5000
See Cody Parkey.
Defence
Carolina $4800
Carolina have a strong defence and play Jacksonville, who they should hold to a low score.
Miami $4700
The addition of Ndamukong Suh in the off-season should increase the sack count and decrease the opposition scoring .
NY Jets $4400
Boasting the cornerback duo of Revis and Cromartie, the Jets DST are a chance to earn fantasy points with interceptions, touchdowns, and are less-likely to give up points through the air.
PLAY MONEYBALL NOW.
Click here to take part in an Aussie daily NFL game.