Calvin's Captains – Rd. 22
Rocky v Hawthorn? Goldy v Tom Campbell? Swanny on the MCG? How will Calvin split them this week?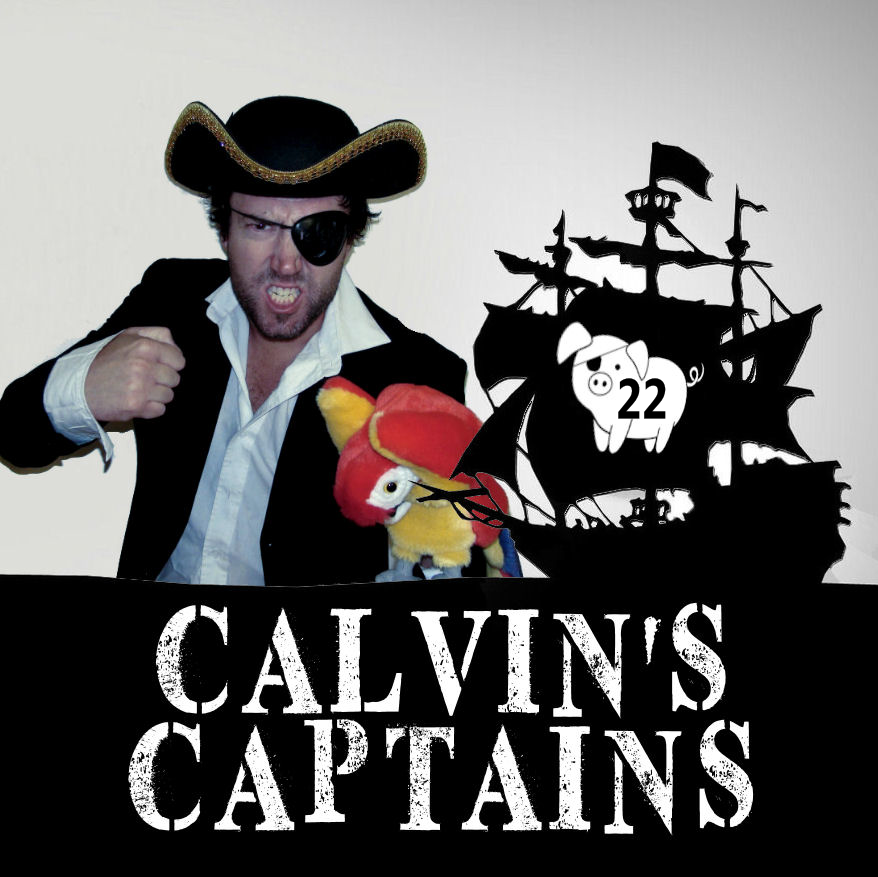 #1 – Tom Rockliff v Hawthorn @ Aurora Stadium
Easy call this week based on form alone. He's ranked #3 on form averaging 135 in his last three with scores of 140 and 143 in the last two weeks.
His record isn't great against the Hawks, only scoring 96 and 63 in his last two games against them. That score of 96 was at the Pig Sty (Aurora) and that day, he tagged Sam Mitchell (68). Mitchell spent the day floating across half back which allowed Rocky to snag 3 goals whilst tagging him which boosted his score nicely to 96.
Ablett has made the trip to Tassie on several occasions and just to prove superstars score well here, he posted 157 and 135 in his last two games. Aurora is a massive sty.
The final selling point for me though is the fact that last week, Port had 7×100+ scores against the Hawks, the second most out of all teams for round 21 . This just locks him in even more.
#2 – Todd Goldstein v Bulldogs @ Etihad stadium
What's the name of the ruckman from the Bulldogs? The correct answer is Tom Campbell and last week, Nic Nat (103) owned him with 48 hit outs.
So just imagine what Goldy will do.
He scored 111 last week and only scored 93 and 63 on the Bulldogs in the past, but that was against Will Minson. Will they rush him back in to battle the big Goldy? I highly doubt it!

Click here to subscribe on iTunes.
#3 – Dane Swan v Geelong @ the MCG
The pig is ranked #2 on form over the last three weeks with an average of 137. Over the last three years, Geelong are by far his worst team to score Fantasy points against with scores of 88 (Rd.6) and 90, 90 before that. His form alone gets him over the line for me this week and on the MCG only seals the deal even more.
#4 – Brandon Ellis v Essendon @ the MCG
Ellis smashed it last week with a huge 140 and has a record against Essendon that's ultra impressive. 108, 123, 104 and 143 are his last four scores against them and he'll dominate again this week.
#5 – Stefan Martin v Hawthorn @ Aurora Stadium
This is the #1 ranked man on form over the last few weeks thanks to scores of 151, 124 and 138. He had 101 on the Hawks back in 2011 and should kill McEvoy this week. Ryder (85pts) had 40 hit outs against the McEvoy last week, in his best game for the year (not Fantasy based). Watch out cause Stef is going big again.
#6 – Dustin Martin v Essendon @ the MCG
Dusty has scored 126 and 140 in his last two games this year and against Essendon on Saturday night, he'll be massive again. He had 107 on them in round 9 and might have to contend with a tag from Hocking, who went to Bennell (89) last week. Won't matter… Dusty will go 120+ again.
#7 – Scott Pendlebury v Geelong @ the MCG
121 on the Cats already this year and has 6×100+ scores against them in his last 7 games. Pendles only had 94 last week but has been in great form prior to that with scores of 113 and 123.
#8 – Lachie Neale v Melbourne @ Domain Stadium
He's out of form but I think this future Fantasy star will be back to his best this week. 125, 123 and 117 are his last scores on the Dees and this week he shouldn't have to deal with a tag, unlike last week when the dangerous Ben Jacobs held him to 97.
#9 – Matt Priddis v Adelaide @ Adelaide Oval
Over his last 6 games against the Crows, Priddis has averaged 111 which includes a 136 he had on them earlier this year. Get excited if you are an owner.
#10 – Adam Treloar v Carlton @ SPO
Treloar had 109 last week and actually averages 111 on the Blues in his last 3 games. He had 133 on them earlier this year and will be big again on his home track.
WHY NOT?
Ok, here I am going to only mention the players that people actually care about and have in their teams. So here is a brief explanation as to why, they were not in my top 10 this week. So…
Why not Jordan Lewis? Lewis loves playing at Aurora, where he has scored 108 and 152 this year with a lowest score of 107 in his last 6 games. He scored 111 on the Lions last year and has struggled in recent weeks not scoring over 100 in his last two games. He'll still be fine, especially after 5 Crows got over 100 against the Lions last week.
Why not Jack Steven? Steven has scored 104 and 125 on the Swans in his last two games but is only carrying a highest score of 107 in his
last 6 games this year. Not captain material until he can start pumping out those massive numbers again that we know he is capable of.
Why not Patrick Dangerfield? You can still do it. He only just missed out on the main list this week. He had his 4th biggest score ever on the Eagles earlier this year (142pts) and is coming off 95 from last week. The Bulldogs didn't even manage to score over 100 on the Eagles last week and that alone has turn me off Danger this week, despite him playing at home.
Why not Dan Hannebery? He copped a tag from Thomas Bugg last week and was held to 83. Seb Ross might run with him this week, after he shut down Selwood (88) last week. To make things worse, St Kilda are by far Hannebery's worst team to score against with 0x100+ scores against them in his career 8 games.
Why not Brent Stanton? …. Because Warnie loves him. He had 94 last week and has scored 88, 85 and 128 on the Tigers in his last three games. The Tigers are tough to score on. Must pass.
Why not Rory Sloane? He scored 108 on West Coast last year and has averaged 116 in his last three games. Unlike earlier this year, the Eagles have restricted points lately and although he'll be good, he won't be good enough for captaincy.
Why not David Mundy? Mundy has 5×100+ scores against the Demons in his last 6 games and even had 133 on them earlier this year. He only had 82 last week and isn't captaincy material.
Why not Brendon Goddard? He has a good record against the Tigers with 8×100+ scores coming in his last 10 games. He only had 92 last week but is still averaging 114 in his last three. He had 104 on the Tigers earlier this year and like many here, he comes with too much risk against a side who can strangle their opponents on their day.
Cheers lads. Hook me up for a chat on Twitter: @CalvinDT