Throwback Thursday – Hirdy Girdy
Hirdy may have shed a tear on Tuesday as he departed the game, but let's remember the good times.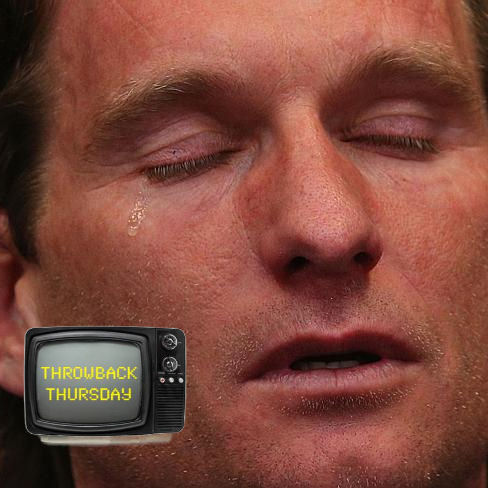 Here at Throwback Thursday we like to remember the good times. So for now, let's just forget the fact James Hird was an AFL coach &/or headline or scapegoat or villain or whatever and instead look back at what made him a superstar player, not to mention the only footballer to have a 3D talking hologram of himself at the MCG Museum.
His not-too-shabby playing career also produced a couple of premierships, a Norm Smith Medal and the 1996 Brownlow.
If we throwback almost 20 years to that '96 season we'll find a skinny fresh 23-year old James enjoying what was also his best output as a Dream Team Fantasy Football icon on the up. Imagine an olden-day Bontempelli on steroids. No, wait… maybe not steroids. Sorry.
Anyway, kudos to any of us who selected him in Round 1 1996 as a once-affordable mid. That career-peak season occurred just before his wretched 3-year run of injuries which by 1999 had us all collectively shedding tears on the bench (although in hindsight the bloke was yet to learn the true meaning of a footy tragedy) but the stats are all that matter here, so in that Brownlow season his DT average was 101.2. He hit the ton 14 times from 24 games with highs of 147 v Bulldogs (30 possessions, 15 marks, 3 goals) and 146 v Hawks (28P, 6 goals) and his form leading into and including the finals was outstanding… in the last 7 games of 1996 he scored 107, 97, 128, 122, 101, 125 and 108.
It was a nailbiting end to the season for Hird and the Dons – in Round 22 they beat the lowly Dogs by 1 point, then lost the Qualifying Final to Brisbane by 1 point before losing the Prelim to Sydney a fortnight later by… you guessed it… 1 point.
For the man who had been dubbed anything from "Jim" or "Hirdy", to "Golden Boy", "Big Ears" or "Captain Courageous" there were some other pinpoint moments, like when he held the record for Most Horrific Facial Injury – suffered against Freo in Perth in 2002 – and that game v The Eagles at Telstra Dome in 2004 when he gathered 15 disposals in the last quarter (34 for the match), kicked the winning goal, hugged a random Bomber fan in the crowd, but failed to gain any Brownlow votes. For the record, his DT score on that occasion was 143.
As a 34-year old, his final game in 2007 was also Kevin Sheedy's last game as coach. It was an 8-point loss to West Coast in Perth, but Hird was able to acquire another 34 possessions, 126 DT points and a fifth Essendon B&F.
No wonder he's got a bloody hologram.