Hindsight Heartbreakers
Robert has been thinking about the breakout players of 2015 and who we should have started with this season… good old captain hindsight.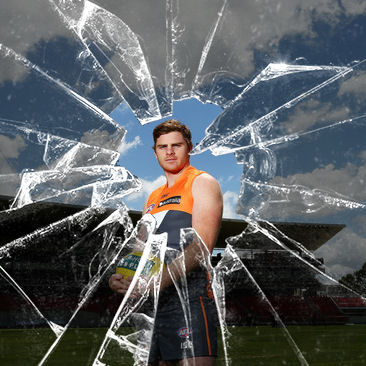 At first when Warnie asked if I wanted to put an article together I thought my mediocre mark in Year 12 English last year was enough reason to offload it to a professional.  I then remembered that mark was probably more due to me not reading the books…
Fantasy on the other hand, I have read the books (figuratively).  We're here to have a look at the picks of the year, the lads who have taken their fantasy game to a new level in 2015.  Be prepared for heartbreak when you see the starting prices we could've picked up some of the most sort after prospects this season.
Breakout seasons:
Defenders
Thanks to Coach Luke Beveridge, gone are the days where Liam Picken ($415,000) and Mitch Wallis ($329,000) were feared as a tagging duo who were bound to shut down a premium or two in the opposition team.  Instead, Picken has been one of the top defenders this year, taking his 2014 average of 73.2 to 104 this year, making him a must have in your backline.
Boys who join Picken in the backline include Heath Shaw ($456,000) who has always been consistent but taken his game up that level this year to an average of 97 along with Rory Laird ($346,000) averaging 87.5.   Dylan Roberton ($266,000) currently averaging 84.4 would have been an absolute gem of a pick if you had him all season.  He's flown well under the radar, however I wouldn't pick him up now, there are better options for that price.  Other defenders include Kade Kolodjashnij ($387,000) and Elliot Yeo ($357,000).

Click here to subscribe on iTunes.
Midfielders
If you started the year with Jack Steven ($491,000) then you should probably be writing this article.  Definitely the pick of the year in my view.  Although he's dropped off in recent weeks, an average of 120 in the first 8 weeks of the year, and 112.8 for the year, including 6 scores over 130, speaks for itself really, an absolute jet.  As good as Patrick Dangerfield ($524,000) has been for us fantasy coaches over the year, he has only averaged over 100 once in his career before this year.  Averaging 109.5 this year he deservingly has himself placed as one of the top players in not only fantasy but clearly in the AFL.  Josh Caddy ($392,000) has looked threatening for a breakout season previously, but this year (sadly without his forward DPP status) he has taken his average from 69.1 to 92.3, and his form in the second half of the year has been superb.  It'd be wrong for me not to mention David Armitage ($502,000) who was a key target for many fantasy coaches in the first half of the season averaging 117.1 in the first 10 rounds but has fallen back down close to his starting price with a poor second half.  If you were smart (stupid) enough to kick him out of your team half way through the season you'd be very pleased with the cash and points he made you.  Armo to Caddy would have been trade of the year, the thought of someone doing that is a bit ridiculous though.  Lachie Neale ($466,000) was talked about a lot in preseason, and lived up to the hype.  His consistency was not always there, but he's had the ability to go massive which has led to his price fluctuating throughout the season.  I'd hold him throughout the finals, he could win you a game…or lose one.
Rucks
The Rucks this year have been good…IF you jumped on the right ones.  There's no doubt you want to take two of either Goldstein ($496,000), Jacobs or Martin into the final rounds of fantasy.  Goldy himself has clearly been the stand out of the three with his numerous pig nominations, and he would have been a lovely set and forget for this year.  Instead, most coaches decided to go cheap in the rucks and work their way up to the top boys.  Yes this is when we had Leuenburger and Bellchambers sitting there.  The much better picks would have been Mark Blicavs ($356,000) who's averaging 98 for the year, Brodie Grundy ($344,000) averaging 91.4, Max Gawn ($320,000) and Matthew Kreuzer ($244,000) who both didn't play a game until round 10 but have since averaged 91.8 and 83.5 respectively.  A delayed start to the season for West Coast's Callum Sinclair ($230,000) saw him move to his current price of $421,000 proving himself as great stepping stone.  And finally, for a little more dosh, Nic Naitanui ($413,000) rose to $498,000 before missing games for family reasons, but it was probably time for coaches to upgrade him to one of the big three.  And yes, it's hard to see with all these great ruck options that we started with bloody Leuenburger and Bellchambers.
Forwards
The original Pig himself Dane Swan ($531,000) starting price has me asking the question of how bad was his season last year?  He averaged 93.7 and is currently averaging 112.2 this year.  I have no idea why you wouldn't have him by now.  He's the only player on this list I've had from round one.  Tom Mitchell ($432,000) didn't get a game until round five, and although there have been vests, we're lucky he hasn't been dropped.  Trading him in at the start of the run of his games paid off for all coaches who did.  Taylor Adams ($404,000) has both missed a few games and has been inconsistent, however if you jumped on him at the right time you'd be cheering.  He's looking to be a top forward towards the end of this year so if you've had him from day one, well done my friend.  Almost every fantasy coach who didn't start with Marcus Bontempelli ($392,000) brought him into their team in the early rounds after a hot preseason and killer start.  He slowed down a bit after the hype and for me the bont got the boot, but plenty of teams are still sitting with him at F6 and holding him all season wouldn't have been the worse choice.  Zach Merret ($384,000) and Jack Crisp ($421,000) have also flown a bit under the fantasy radar this year with both of them averaging over 90.
How many of these players did you start with? Or pick up along the way? I've put together a possible team for round one of this year.  It is hard to see how so many of these guys were so affordable at the start of the season.
DEF: Shaw $456,000, Picken $415,000, Laird $346,000, Roberton $266,000, Geary $333,000, Kolodjasnij $387,000 (Bench $254,000)
MID: Hannebery $547,000, Steven $491,000, Dangerfield $524,000, Cripps $163,000, Caddy $392,000, Neale $466,000, Wallis $329,000, Rischitelli $413,000 (Bench $260,000)
RUC: Goldstein $496,000, Blicavs $356,000 (Bench $240,000)
FWD: Swan $531,000, Mitchell $432,000, Motlop $463,000, Adams $404,000, Bontempelli $392,000, Z.Merrett $384,000 (Bench $260,000)
This team is simply on best prices not on games played.
However, beware when picking your team next year! As much as you would have loved to start the season with these guys, more players sink then swim.  For example I started this year with the likes of Shane Savage, Dane Rampe and Scott Selwood & Ollie Wines who were both affected by injury early on but didn't produce on return.
Good luck in the finals.