Calvin's Captains – Rd. 20
Round 20, wow has the season gone quick. TOP 10 this week and every week for the ride home.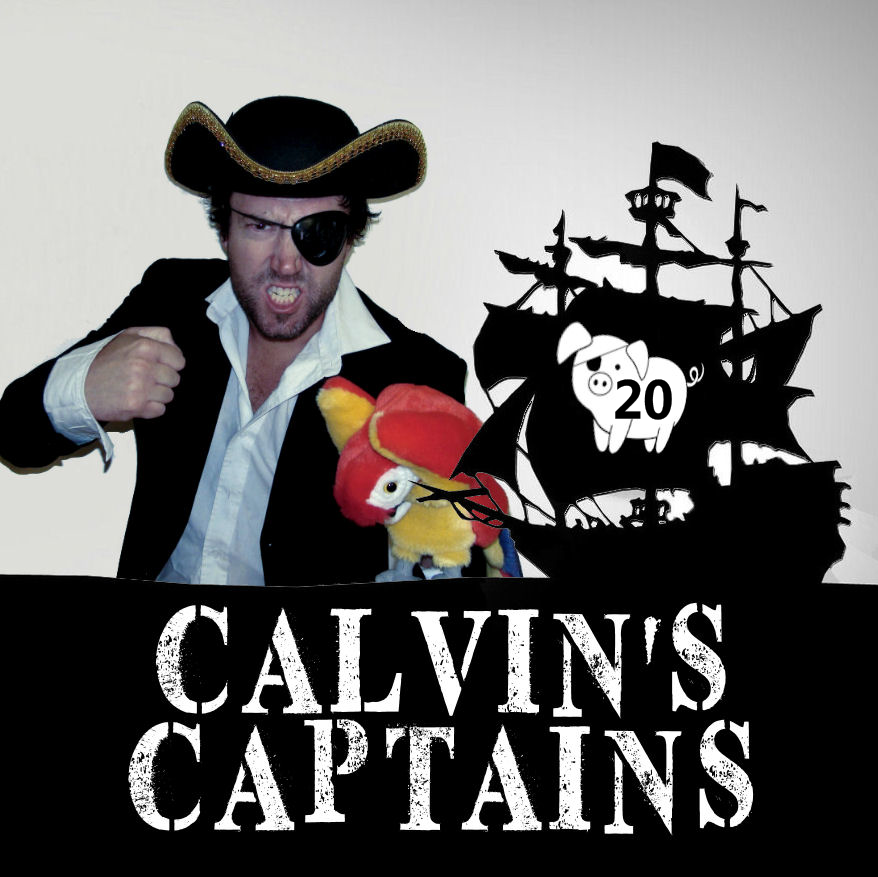 With finals approaching in all forms of the game, I will be digging deep by putting out there a top 10 for the run home. This will provide many options, of players I would pick… in the order I have written them down. Get that… in the order they are there. Whether you are knocking on the door of finals, or playing it safe in the top 4, there is something here for everyone. Enjoy and good luck for this week.
CALVIN'S TOP 10
#1 – Todd Goldstein v St Kilda @ Blundstone Arena (TAS)
Ranked at #5 on overall form over his last 3 games with an average of 120, the big man surely got going last week and was unstoppable with 155pts. Add to this, he scored 130 last year on the Saints and 117 before that. Let's check out what solo recognised ruckman have been scoring against the Saints over the course of the year.
Sandilands 101pts (round 18, 17d, 0t) v Hickey
Max Gawn 82pts (round 17, 13d) v Longer
Stefan Martin 112pts (round 9, 25d) v Longer
Sam Jacobs 112pts (round 6, 23d, 40h/o) v Hickey/Longer
This all looks fine to me. Goldy is currently twice as good as these blokes and should dominate again on Saturday. My only small concern is that fact the game is in Tassie, a place he has scored 106, 71, 86 and 130 at in his last 4 games. I'm not fussed and neither should you be.
If Goldy was a midfielder with numbers that look like this in his last 10 games, we wouldn't even think twice.
Here is a reminder…  155, 102, 103, 175, 139, 135, 135, 122, 106, 133. (Averaging 130.5)
You can't be serious? Just lock him in.
#2 – Dan Hannebery v Collingwood @ the SCG
As an owner, I'm excited what he'll bring to the table this week, at a ground he has averaged 130 at this year. Last week, Marc Murphy (139) and Cripps (105) were solid against the Pies and this week will be Hannebery's turn. However, he might cop a little attention from Crisp but I don't think it'll matter. He has scored 96 and 153 in his last two games this year and 93 on the Pies in 2014. He'll be massive, mark my words. So close to my #1 this week.
#3 – Scott Pendlebury v Sydney @ the SCG
123 last week and 152 on the Swans last year is surely all I need to say here. Caddy (134), Selwood (125) and even Guthrie (117) scored at ease last week so I'm tipping Pendles will do as well.
#4 – Lachie Neale v West Coast @ Domain Stadium
In his last 5 games at home, Neale has averaged 120, compared to his away average of only 90. He had a season high 162 on the Eagles in round 3 and has scored 112 and 147 on them before that. Trade him in and chuck a 'C' on him if you like. As we say in the business, medium risk but very very high reward.
#5 – Tom Rockliff v Carlton @ the GABBA
Firstly, last week against the Blues, Swanny (155) and Pendles (123) both carved them up collecting 78 touches between themselves. The issue here will be… will Rocky get tagged?
Now, stay with me if you can. He scored 96 (no tag) against them in round 6 and 153 (Carrazzo tag) last year. Beams (91pts) was tagged in round 6 by Whiley and with Beams out of the picture, will Rocky cop harder attention from a team that does do apply taggers very regularly? This is the issue. White went to Pendles (123) last week, and in round 6 Curnow went hard at Zorko (33pts) and Rocky ran free. If I haven't confused you yet, you're a genius. So what will happen. Ok, here I go:
Curnow will tag Zorko. White will run with Rocky but Rocky will still score 120. Done.
#6 – Luke Hodge v Geelong @ the MCG
Still sits top 10 on form over the last three weeks averaging 113 and posted 115 and 103 on the Cats in his last two runs. Jetta (130) was the only Swan to score 100+ on the Cats last week. If this stat was better, he and the man below would be sitting higher.
#7 – Jordan Lewis v Geelong @ the MCG
Had 156 on the Cats already this year, back when he was being a pig. Before that he has scored 100, 108 and 62 against them and could be big again this week.
#8 – Stefan Martin v Carlton @ the GABBA
138 and 134 in his last two runs sees Stef sitting #3 on form over the last 3 weeks. He had 111 on the Blues in round 6 and can't put a foot wrong at the moment.
#9 – Dustin Martin v Gold Coast @ the MCG
In his last two against the Suns, Dusty has scored 100 and 120. He had 116 last week and should be massive on the MCG on Sunday arvo.
#10 – David Mundy v West Coast @ Domain Stadium
Rounding out the 10 is Mundy who had 127 last week. He scored 103 on the Eagles earlier this year and actually carries a lowest score of 95 against them in his last 6 games. Quite impressive.

Click here to subscribe on iTunes.
WHY NOT?
Ok, here I am going to only mention the players that people actually care about and have in their teams. So here is a brief explanation as to why, they were not in my top 10 this week. So…
Why not Dane Swan? Yes, his form has been sensational ranking him as the #1 most inform player in the competition over the last 3 weeks averaging 128. The pig had 155 last week but as a poor record against the Swans that makes him too much of a risk, especially at the SCG. He scored 68 (sat forward), 94 and 85 in his last three against them and although he should be fine, you can see my issues.
Why not Patrick Dangerfield? Form has been great averaging 116 in his last 3 and surely the Crows will hammer the Bombers on Saturday. His record here isn't great. He had 79 on them last year and holds just 1×100+ score against them in his career 8 games.
Why not Jack Steven? He has dropped off a little only averaging 100 in his last three this year and will most likely cop a tag from Ben Jacobs. Either he will get it or Armitage (or even Montagna), either way, I wouldn't want a captain that Jacobs could be potentially running next to.
Why not Jack Macrae? 87 last week saw him drop under 100 for the first time in his last 9 games. He only had 71 and 85 on the Demons last year and may also attract a tag from Viney or Vince.
Why not Joel Selwood? Form has been amazing with scores of 125 and 146 in his last two games, holding an averaging of 126 in his last 3, which ranks just behind Swan at #2. Scored 76 on the Hawks in round one and 133, 87 and 58 last year. Eagles midfielders struggled a little against the Hawks last week with Gaff (116), Priddis (87) and Masten (68) scoring a mixed bag.
Why not Brandon Ellis? Playing the Suns… he'll dominate! But he only had 69 last week and 50 against them last year.
Why not Leigh Montagna? Equal top scored for the round last week with 155, but let's not forget he did have 90 and 89 before that.  In his last 3 runs against the Roos he hasn't scored over 90. Must be passed up on this week based on that.
Cheers lads. Hook me up for a chat on Twitter: @CalvinDT