Fantasy Freako Rave – Round 19
Download the latest Fantasy Freako PDF now.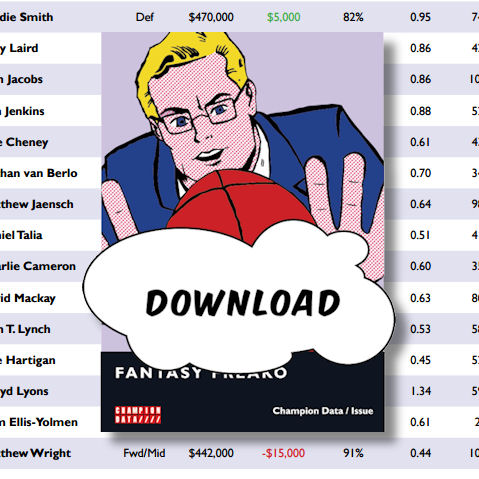 The round 19 edition of the Fantasy Freako Rave for the 2015 season is now ready for download thanks to our friends at Champion Data.
To get this awesome resource delivered to your email inbox, click here to register.
Follow @FantasyFreako on Twitter and like AFL Prospectus on Facebook.