My Team 2015 – Round 18
It's time to start planning those round 18 trades. Only two more weeks of roster matches and then it's finals time! The countdown is on… or the scramble for those outside the 8!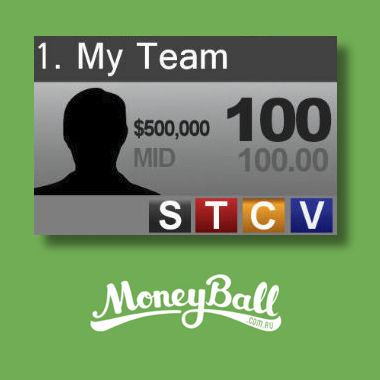 Discuss your team, strategy, players, etc. in this post. Name it up if it's for RDT or Fantasy as that can make a difference with what you should do. Offer up constructive comments if you want questions answered yourself! Be a giver, not just a taker! This is a great community and we want it to stay that way. We love banter as much as the next person, just keep it clean!
Head to www.dtlive.com.au for live scores over the weekend and for your study needs during the week. Data View has been updated and there are plenty of other features there and in the works!
We had heaps of DT Talk community members play the all new daily fantasy game, Moneyball last weekend. It's the Aussie version of the extremely popular Fan Duel, Draft Kings and Rotowire sites.
Moneyball has it's own unique scoring as outlined here.
We will be running leagues each week to jump in with varying costs and the best will win real cash! Sign up now, check it out and search for DT Talk in the leagues and you will be able to take us and other community members on.