Benjo's PODs – Round 15
Benjo is back to take you through some intense POD selections! This week features, Brodie Smith, Nathan Jones, Shaun McKernan and Nick Riewoldt.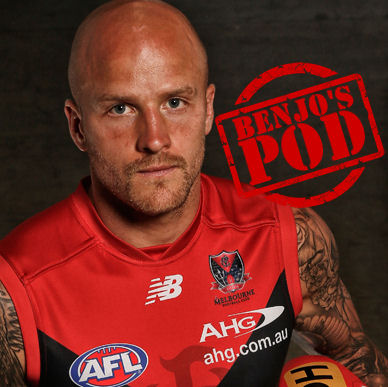 Hi guys and welcome to the Round 15 edition of Benjo's PODs. Each week I'll be having a look at PODs from each of the four positions.
DEFENCE
Brodie Smith
Smith should be a popular trade-in option for many DT coaches around Australia, but is he too risky?
Smith is only priced at 343k! He's priced similarly to Saad and 50k less than popular rookie defender, Oxley!
Smith averaged 82 last year, so if he can average similar to this, he should be a good D6 option.
Smith has a break even of 58, so he should make you some cash.
The Crows star has only gone below 5 marks twice this year! Serious points on offer.
Smith can also find lots of the pill, as he showed against Collingwood in round 2, collecting 29 possessions.
Verdict:
Given Smith's price tag, he is a great downgrade/sideways trade option. Smith is easily capable of an 80+ average. Lock and load.
MIDFIELD
JPK is the number 1 option this week to trade into your side. I repeat, number 1!
Nathan Jones
You might think I'm crazy, but Jones is a legitimate option heading into the last half of the season.
2.21% ownership!
Melbourne play, Essendon, Brisbane and St Kilda in their next three games. Essendon gave up 8 hundreds on the weekend to St Kilda.
Jones has averaged 117 in the last month, and 108 in his last six games, and this guy is only 530k!
Jones only managed 3 scores under 80 last year! Talk about consistency!
Jones averages 25 disposals this year, 4 tackles and 2 marks.
Verdict:
First, get in JPK, then consider Jones. Jones can easily average 105 from now to seasons end, and he is very cheap in that regard.
RUCK
Shaun McKernan
McKernan should almost be the number one downgrade option this week.
He's averaged 20 disposals in the last two weeks.
McKernan's got a break even of -3, so he should go up in cash drastically over the next few weeks.
He's averaged 4 marks, and 20 hit outs, so he's doing well in that sense.
Verdict:
McKernan is a great option this week, although he should be at R2/F6 at best in your side.
FORWARD
Nick Riewoldt
Rooooo! My boy Nick Riewoldt is a must have!
Roo has only averaged under 90 three times in his entire career! He has averaged under 85 once!
Roo averaged 110 in his last five games!
Saint Nick averages 11 marks a game.
Riewoldt averages 2.2 goals a game in his career, and has the potential to kick up to 5 goals in a game.
Roo also averages 19 disposals a game.
He has a kick to handball ratio of 2.3 : 1!
Verdict:
At this stage of the season, we have to look for fallen premiums, that will average over 100 for the weeks that you own them for. Roo is underpriced for what he is capable of, and should be the number one upgrade target in the forward line.
AROUND THE GROUNDS
My team scored 2153 in Fantasy, which I was a bit disappointed with. I got hit with quite a lot of carnage midweek, with Stef suspended, and Docherty out with a hammy. I had to field Schade as a result, who scored 10 points, all in the first quarter.
Important:
Just quickly, I mentioned Macrae in my article as a 'must have', three weeks ago. Since then, he's scored 120 and 117. You should be happy if you picked him up!
Look for fallen premiums! Gazza is on his way down, Rocky is most likely going to return this week, Lewis is hitting form again, and Sidebottom is only 520k!
Select rookies that you are happy with to have in your final side. There is no point trading in a 'Byrne' type player now just to make cash. Colquhoun and McKernan are great options.
Good luck this week! I hope you enjoyed the seventh edition of Benjo's PODs.
Comment your trade ideas down below and I'll try to get to as many as possible!

Click here to subscribe on iTunes.