Round 14 Lockout Chat
The full lockout for Round 14 is upon us. Discuss your teams in the comments.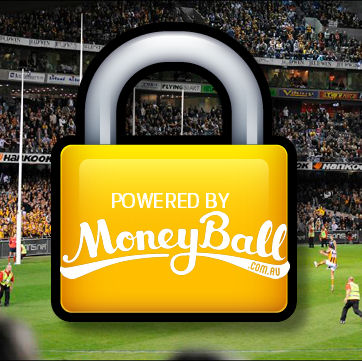 UPDATE: Here is what is happening in RDT.
With the cancellation of Sunday's match between Adelaide and Geelong, The Real Dream Team will continue as usual, with the "Best 18" scoring rule from the past three rounds extending into Round 14 and the remaining 7 matches to be played out. Full lockout will take place at the scheduled time of 7:50pm AEST tonight.

We appreciate the overwhelming feedback and suggestions that have been put forward by the loyal RDT community, in what is a very sad day and a completely unprecedented situation for both footy in general, and from a fantasy footy perspective.

We have considered all options, including awarding average/projected scores and considering Round 14 as a null round, where points scored would not count towards coaches' season totals.

Ultimately, however, after 15 years of delivering RDT, we still feel now as we always have – that we need to uphold the integrity of the competition first and foremost. RDT is a game of skill, where coaches make educated decisions and plan their season based on set salary caps, trading and scoring rules. And the game must go on.

As a result, and given that the competition is in a partial lockout mode where team changes are still possible, we could not conceivably award average or projected scores for the two teams in question. Allowing players to be traded in and out or selected as Captain with a pre-defined, known score for the week, in our opinion, defies everything that a fantasy competition is about.

However, the circumstances are unprecedented, and as a result of 2 entire teams being unrepresented, we have decided to extend the multi-bye round, Best 18 Scoring rule, in an effort to lessen the impact of non-scoring players on RDT squads.

Finally, from the entire team at VirtualSports and our fantasy footy community, our thoughts and condolences are with the family and friends of Phil Walsh and the Adelaide Football Club.
UPDATE: It has been a huge day. Please see the update below from AFL Fantasy.
Statement on #AFLFantasy for round 14: http://t.co/nS93FBlRZh

— AFL Fantasy (@AFLFantasy) July 3, 2015
Discuss your teams in the comments as we head towards the full lockout and over round 14. Unfortunately no rolling updates today, but follow all of the relevant twitter feeds for the late mail you need. Feel free to post the late outs, subs and any other news (with credible sources) in the comments. Don't troll!
Be sure to pick your Moneyball teams in the Saturday Slam… guaranteed $2K prize pool (plus the $1K Super Saturday contest). Gotta be in it to win it!