Thu/Fri Moneyball contests
Get your teams in one of the two contests worth $1.5K before lockout tonight.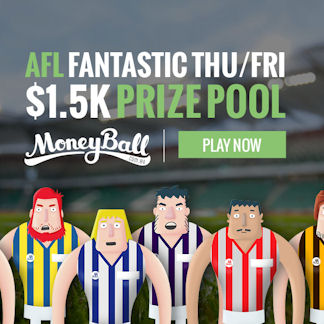 Two contests to enter TODAY in Moneyball's Thursday/Friday games.
Places are limited, so get in quick. You can edit your teams right up until the start of tonight's game (Freo v Coll). As there is the Thursday game, this is the last chance to enter a Moneyball contest until Saturday.