The Weekend Wash-Up – Round 11
A little bit late due to exams, but Matt is back with the wash-up… we are very happy he is here! This is gold!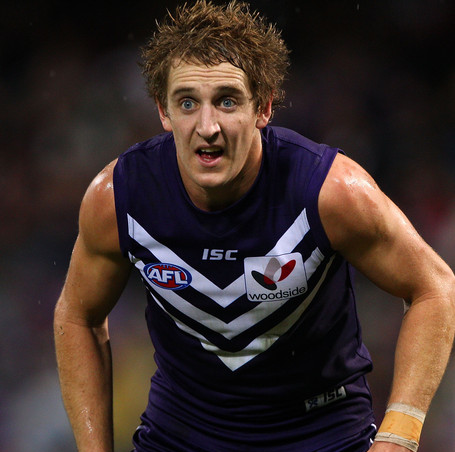 Surprise! I've been on an exam hiatus over the past couple of weeks, but as of today I am a free man once again. I'm glad in a way that exams kept me distracted from the real world, more importantly life issues such as my AFL Fantasy team being  the greatest gathering of woeful ineptitude seen since Stannis Baratheon marched to Winterfell. Yep, it hasn't been good start to the byes. I don't have the time nor willpower to do a full review this week, but at least it's something to ventilate the system.
Legends
Ebert (116) – I think I may have misjudged thee. I still feel ill at the thought of possibly bringing him in, and it's too late now to take advantage of his Round 13 bye. If you honestly reckon Ebert can make the top 8 mids then get him after Round 14, I shall remain on the moral high ground of not owning Brad Ebert.
Fyfe (119) – I was ecstatic at half time when I saw Fyfe's score! Of course it only took me 5 minutes of the second half to remember it was Nathan Fyfe. Gun.
Heppell (132) – You can never hold Hepp down for long, his high ceiling is a huge plus. He will end up averaging a solid 110 and is priced kindly, get on board after his bye!
Stanton (153) – We aren't doing this… He has proven before that his 11 marks, 9 tackles and 24 uncontested possessions is a once a year event. I hope you enjoyed the show. On a side note these high scores for Essendon players could mean one of two things. Either everything will go tits up once Hird realises they actually have to kick the ball forward, or they continue to rack up DT points in which case get on board!
Goldstein (122) – I mentioned back in Round 9 that even though Goldy didn't make the legends, his century could lead to a golden run. In true Goldy style he has done exactly that, prepare for the month of 70's that is just around the corner.
Parker (120) – I'm on the fence as to whether Parker is a top 8 mid. He put in a legendary performance this week, I reckon he is still slightly under-priced. He can definitely improve further on his average, one to look at after his bye.
Shaw (119) – HEATER! I think he's building up for one last Heath Shaw special… Never pay almost $500k for this bloke. Ever. Big ups to his owners though, enjoy the ride!
Montagna (140) – This is a personal heart-breaker. I had Montagna in my side all week on the back of three consecutive tons. We all know he has a huge ceiling, he averaged 146 against Melbourne over the past 2 years (3 games) and was nice priced. Unfortunately I did too much research, and saw his first 7 games last season. They included a 130, 150 and a 150 followed by 15 rounds of decimation. Did he have a new role? I'm not sure, but I knew when I took him out this would be the result. I'm not convinced about his long-term potential, but if he keeps his role look out.
Adams is definitely this weeks Dylan Shiel, thanks for the 146… That's if your owners put up with your 'foot' issue last week!
Losers
Clurey (18) – Hey, at least you outscored the two blokes substituted in the first quarter. Eighteen. I'm older than what he scored, and that's hard to manage in DT. Respect. Now get out of my life.
Selwood (66) – The one bullet I dodged this week was Selwood. As stupid as it seems, he's still on my radar. Joel is a second half season specialist, however his team isn't going to carry him anymore. It seems at the moment like he needs some assistance, dump him if only to send a message. He deserves it.
Barlow (54) – Milestone game. Gold Coast. Is 54 really the best you could manage?! I have no explanations for this, none whatsoever. His scores have been dreadful all year, what happened after that 146… RIP to the Dream Teamer you used to be. You will always hold a place in our hearts, although it's strongly tainted. It's going to take something spectacular to get me back on board.
Dixon (22) – Maybe Charlie should stick to the beers. It was wet to be fair, but he owed his team and had the chance to carry Gold Coast over the line in a struggle. He couldn't manage it, yet the big dollar offers are still rolling in. Why can't everything in the world work like that?
Gwilt (63) – Off topic, but I have to cleanse my body after seeing Gwilt first hand. BOG for the Eagles.
Yeo (58) – You just leave him alone! He has been moved to a forward role and I don't like it. People have been asking me if Selwood's return would effect him and honestly, I thought we weren't in a position to be moving one of our best mids. If it was me I'd be throwing him back in there, the Eagles are a better team with Yeo on the ball and resting forward. Perhaps he is just a year off, perhaps he is just being rested for a few weeks… 50/50 call, I'll be holding.
Dumont (39) – Why on God's green earth is Dumont wearing green… I'm going to put this one down as a coaching blue and look forward to seeing him back playing a full game next week.
Seedsman (55) – Even though his score wasn't great anyway, Seedsman had an all time mare on Sunday. If you don't mind hitting a target Paul! Can't see him getting a spot in Collingwood's side come Round 13 if I'm honest. Dump him ASAP.
This Game Sh*ts Me
*I get that feeling. Sort of.*
HAHA. Two things are high on my agenda. Number one. Why can't my rookies do it when it matters! Two decent weeks I needed out of Dumont, Amon, Tarrant and Clurey. They had been solid beforehand, an average of 50 would do. Suddenly all 4 total 99 (An average of 24.75). Shocking rookie picks obviously, however that was never the plan. They were never supposed to be seen on the field, rotting on the bench before being cashed in. Problem number 2. Luxury trades, what are they again? Sometimes we can't pick and choose who we really want. This season has been carnage like never before. Salem was meant to be a lock until Round 13. His exit introduced Krakouer, another who we thought could carry us through the byes. Mitch Clark was nothing special, but he was a Rd 13 bye rookie. Of course Vandenberg, my best hold of the season did his hammy in Rd 10 and Amon chimed in with a well timed calf niggle. Glenn and his 'ankle' still sits on my bench, I haven't had a chance to dump him! It is these names that left us with guys like Clurey and donuts, and the rest is history.
I feel my season this year has gone in a similar trend to Malthouse's. Pre-season was fantastic. "I can't see any teams beating us" was probably a quote I uttered at some point. I thought I was in Premiership contention, it was a no brainer to take the coaching role on. Unfortunately it was obvious 2 weeks into the season that my list was not what it had seemed. I had gone after too many used assets in the hope of taking me to glory. I didn't have enough trades or money in the world to fix my rabble. It was always going to be a matter of sitting back and watching things capitulate.
And that's why this game sh*ts me.
The Other Bits and Pieces
Writing this today has meant one thing. I had to log back in and see my squad. I honestly didn't want to look, and there's good reason. 1341. This included 2 donuts, 4 scores below 60 and an 18! Swan was the only player who scored above 110 for me, unfortunately he's owned by every sane player in the competition. Enough of my sob stories, how did you guys fare?! I'm sure a few will turn their focus to league competitions like me, sit back and take a couple of weeks off! Those fighting for overall rank must start planning for the byes, feel free to post any questions alongside your vents in the comments! I'll be back with a full article next week, let's hope there's something to cheer about…