Lampe's Price Watch – Round 9
Each week Lampe will take a look at a few players from the four lines and help you decide whether this is the round to trade them in based on their price and breakeven.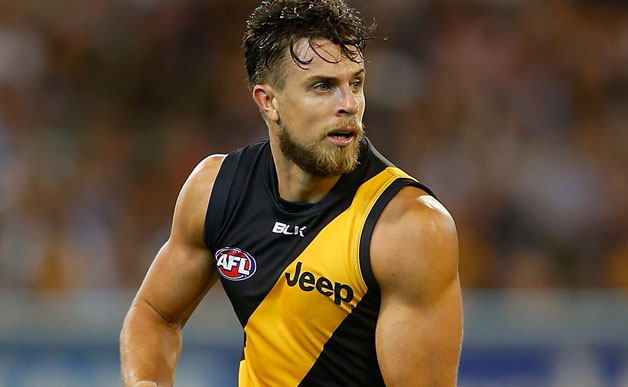 Each week I'll take a look at a few players from the four lines and help you decide whether this is the round to trade them in based on their price and breakeven. I'll provide some information on players recent form and how you might expect them to fare in the coming weeks.
Defenders:
Buy:
Mathew Boyd ($552,000): With a breakeven of 100 and new-found defender eligibility Boyd is a must have in your defence. It came as a huge shock to me to see that he is owned by under 4% of the competition. Boyd has a very friendly run ahead in the next 6 weeks. He takes on GWS and Port-Adelaide, followed by Brisbane, St-Kilda, Carlton and Gold Coast after his bye. Based on this I can only see his price increasing and his average climbing over the coming rounds.
The only Knock on Boyd is his durability (old man's calf) but he should be able to freshen up over his bye and have a huge month after.
Luke Hodge ($600,000): Hodge is the most expensive and highest averaging defender this year. Generally you would expect a player with a breakeven of 115 to go down in price, however I can only see Hodge increasing in the coming weeks. The next two rounds he plays Gold Coast at Aurora, followed by St Kilda and his scores could be off the charts!
Will be fresh and looking to atone after his three week suspension and will be capable of something huge over the coming rounds. Should be able to play the majority of the season without a rest, given his stray forearm has already given him a good one.
Avoid:
Brodie Smith ($382,000): I really feel for the 12% of coaches who still own Smith. He has had a terrible run of luck suffering two concussions and his form has dropped as a result. With a breakeven of 135 and a round 11 bye, now is not the time to bring Smith in. There is a strong chance he will struggle this week against Fremantle and is highly unlikely to reach his break even.
Could be one of the steals of the year at around $350,000 after his round 11 bye.
Kade Simpson ($470,000): Simpson has had a poor start to the year given his lofty standards and has dropped $51,000 already. He does have a break even of just 82 and is coming off his first hundred of the year. With a bye coming up in just 2 weeks and scores of 77, 67 and 75 as well as missing 2 matches in his last 6, I would avoid right now.
I can't justify him this week but could be a great pick up after his bye if he's back to his best.
Midfielders:
Buy:
Tom Rockliff ($480,000): Who would have thought that going into round 9 Rockliff would be averaging just over 75 and would only have one 100+ score? Rockliff has dropped an astonishing $283,000 this year, primarily due to injury and bad luck. With a breakeven of just 76 and getting closer to full fitness each week, he is a MUST get this round. Add to this that Jack Redden is again expected to miss, means that Rockliff should spend most of the match in the middle.
Expect great things from Rocky for the rest of the year.
Jack Steven ($621,000): You will be paying top dollar for Steven but if you think he can keep up his current form he is a good option. Steven has a breakeven of just 73 and playing Brisbane this week should be in for another hefty price rise. You should be aware that Steven has never averaged over 100 in a season before, but with scores of 166 and 142 in two of his last three games he looks to be having a true breakout year.
Steven comes with some risk, however he is capable of a 150 score that can win you league matches.
Matt Priddis: ($586,000): Priddis has five straight scores of 100+ including a massive 155 two weeks ago against the Suns. With a breakeven of just 78 and still down $25,000 from his starting price, he is under-priced and getting back to his Brownlow form.
The type of player you can bank 100-110 points from most weeks.
50/50:
Steve Johnson ($455,000): If you are willing to take a risk that could either make or break your season, then Stevie J is your man. Stevie has dropped a huge $158,000 this season and has struggled for form. On the positive side he has a breakeven of just 73 and is virtually at basement price. He plays West Coast this week who he monstered for a season high of 168 last year and is slowly getting better. It is important to note that with Duncan being out for the majority of the season and Selwood still carrying his hand injury, he should get more midfield time.
A huge risk given his form. Could be a player that makes or breaks your year.
Rucks:
Buy:
Sam Jacobs ($544,000): If you are looking to upgrade in the rucks, then Sam Jacobs is your man. Jacobs has been huge lately with a three round average of just under 117 and is almost back to his starting price. With a breakeven of just 76, he shouldn't be cheaper any time soon. Does come up against Sandy this week but should be able to get enough of the ball around the ground to get a 100.
If you can handle another player with around 11 bye he is the perfect upgrade for the 30% of the competition that still own Tom Bellchambers.
Mark Blicavs ($495,000): I must admit I didn't believe Blicavs was capable of producing what he has so far this year and he doesn't look like stopping any time soon. Blicavs has increased $139,000 from his starting price and with a breakeven of just 69 there is more to come. Has only one score under 93 in his last 6 and looks unstoppable right now.
If you are struggling to find the cash to get Jacobs or Martin, he is a good option with a round 13 bye.
Avoid:
Todd Goldstein ($501,000): Goldstein has plummeted back down to Earth and down in price in the last 3 weeks. He has lost a whopping $74,000 in that time. With a breakeven of 133 there is more of the same to come in the next few rounds. Goldstein plays Collingwood, West Coast and Sydney in his next three. He has scores of 72, 49 and 67 in his last match against each of these teams.
Could be a steal after his round 13 bye when he will be severely under-priced.
Forwards:
Buy:
Lance Franklin ($481,000): Franklin struggled against his former team last weekend, scoring just 46 points. It also showed with a price drop of $23,000. Despite having a breakeven of 116, I would strongly consider trading Franklin in this week. Sydney plays Carlton and Gold Coast in their next two and if they dish up more of the same he could be in for something huge.
It is a gamble picking Buddy with a high breakeven and only one hundred in his last 5 but I am willing to take the punt that he can destroy the league's worst 2 teams in the coming fortnight.
Tom Mitchell ($509,000): Much like Buddy this could be the cheapest you see Mitchell for a long time. Mitchell has a lowest score of 95 in the four consecutive matches he has now played. He has a breakeven of just 71 and matches against Carlton and Gold Coast that could produce monster scores.
As long as he can keep his place in the side and Longmire happy, he should be a top 6 forward come season end.
Brett Deledio ($498,000): Deledio has dropped $50,000 this season, mostly due to an Achilles problem. He looks to have gotten over the worst of this and with back to back hundreds is still under-priced for what he can produce. Has a breakeven of just 72 and if he can stay healthy should be very close to a top six forward for the rest of the year.
Looks to be getting back to his best but may depend on your bye structure.
Robbie Gray ($566,000): Now the most expensive forward in the competition and also has the highest average for any forward who has played five or more games. Gray has a three round average of 119 and a breakeven of just 86. He should increase in price in the coming weeks and with matches against Melbourne, Western Bulldogs, Geelong and Carlton should add to his tally of four straight hundreds.
Has a very hand round 13 bye and is worth every cent.
Avoid:
Steven Motlop ($477,000): If you are looking for a slightly cheaper premium I would suggest you stay away from Motlop. He has the ability to reach his breakeven of 117 but has begun to attract a tag and his scores have suffered as a result. He has just 49 and 79 in his last two. He is not the worst option out there and does have a round 13 bye but there are better options for slightly more coin.
Capable of a big score but too inconsistent at this stage.
Good luck to everyone this week and I hope your trades pay off. (Stay Calm and Pick Rocky)