On the Line with Stu – Round 8
Our boy Stu is back for another week after cashing in on heaps of bets last round. Check them out for round 8.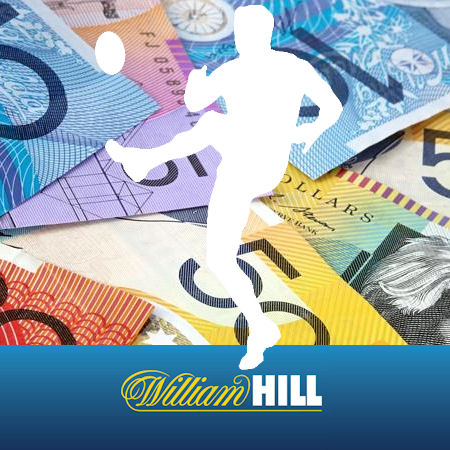 Back again for Round 8! Bit tough last round but still managed to get a few winners and a little value as well. This round doesn't get any easier but lets see what we can do!
As always they lines and odds are provided by our good friends at William Hill. Sign up HERE is you want to get involved.
Geelong (-28.5) over Carlton
More interesting lines involving this game; Mick to be fired – over/under round 11. Tom Hawkins to rag doll an opponent – over/under 3 times. A commentator telling me Blicav's is a former steeplechaser – over/under 38 times. Seriously we get it, go back to telling me Mike Pyke played rugby for Canada and Pendles has a basketball background.
In recent years Carlton has played Geelong pretty close, in their 2 games last year both games the Cats won by under a goal including a round 21 win where Joel Selwood kicked won very late to get them over the line. Still what Carlton have trotted out over the last few weeks you have to stay away.
Value – Motlop Vs Menzel – Most Goals – Motlop – $2.20
Menzel has kicked 4 goals in his 3 games so far this year, Motlop has had 3 and 2 in his past two games. Bit of a worry he may be looking at more midfield time without Duncan but still like him.
AFL Fantasy guru @CalvinDT is confident of one Geelong forward racking up the touches tonight @DTTalk https://t.co/W6RBimmX61 #AFLCatsBlues

— BetEasy (@BetEasy) May 22, 2015
West Coast (-34.5) over St Kilda
The Coaster up and about!!! Last three include two 90 point blowouts at home with a tough win against Port in Adelaide in between. While they are ridiculous at home i still think they have the skill to come over to Melbourne and cover against a Saint's team that has been plucky the last few weeks.
Value – Most Disposals Group A – Chris Masten – $5.50
His Last 3 games 33, 30 and 44 disposals! That's so impressive a dangled a trade in front of Warnie   for him in our Elite league using his former man crush Hibbard. Going against Priddis and Armitage but should escape a tag and get could rack them up again, tasty odds.
GWS (-11.5) over Adelaide
The kids are officially legit. They are a slick unit and have been good on their home track this year. Adelaide have gotten back on track with 2 straight wins but against the Suns and Saints is hardly good form. The home ground is worth a goal at least and i think GWS are a better team so happy to take them at this line.
Most Goals – Eddie Betts – $5.50
While Tex stole the headlines with a few big bags early, Eddie has been productive in the last 4 weeks. he has lead the goal kicking for the Crows with 4 goals, 5, 5 and then 6 last week.  Jeremy Cameron is the obvious favourite but he only kicked 1 last year in this game and 2 the year before.
Gold Coast (+20.5) over Collingwood
Collingwood still haven't beaten anyone decent yet and Gold Coast have beaten them the last 2 times, both up at Metricon. It was this game last year when Fantasy coaches everywhere put themselves on suicide watch as Brent Macaffer put bald Jesus out for the remainder of the year and he hasn't been the same since. Payback game.
Value – Most Disposals Group B – Jack Crisp – $4.75
Doesn't go big but is consistent with disposals going over 20 in 4 of the last 5 while others in the group can go missing.
Sydney (+13.5) over Hawthorn
Speaking of payback it's the grand final rematch. Slightly of tangent but this game should be played on the Friday night of the 1st round. Richmond v Carlton on the Thursday then grand final rematch on the Friday would be such a good 1-2 punch to start off the season. Those years when they started with a split round and GWS v Sydney were the worst. Anyway both are in the top 3 teams with Freo and there is daylight after them. I'm staying away but even though Hawthorn have beaten Sydney the last 3 at the G, i say the Swans and the points.
Value – Most Disposals Group A – Jordan Lewis
He's rested, his last 2 against the Swans he's gone 37 and 35 and he is #1 in Calvin's Captains. Tick. Tick. Tick
North Melbourne (+30.5) over Fremantle
Freo are on top of the ladder and are the only undefeated team but they don't look invincible. Even at home this year they have squeaked over a few times. They start games on fire with pressure acts and nonstop hard running but by the end they are out on their legs. It's like watching Thorpie swim the first 3 laps of a 200m freestyle then he turns into Ally Schneider for the last lap. Like the 30 points and the Roo's here.
Value – Most Marks – Lachie Hansen – $3.75
Hansen has only played 2 games but  had 11 and 14 marks in them and ranks #1 in the AFL for marks a game. Freo give up the 3rd most marks a game. Even with that long armed freak Michael Johnson duking everything I like those odds.
Brisbane (+28.5) over Essendon *
Can't argue with form, Brisbane have won 2 straight and Essendon have lost 2 straight. Plus last year the Lions played them tough only going down by 8 and the year before that the caused an upset by beating the Bombers in Melbourne
Western Bulldogs (-18.5) over Melbourne *
The Dogs were brave against the Dockers last week while the Dees were punished by the Hawks by 100+. The 18.5 should be easy enough to cover.
Port Adelaide (-22.5) over Richmond *
My advice to back the Lions to beat Port must have been cut by the editors last week…..
Port's last 2 – A loss at their home fortress against the Eagles and a 37 point loss to wreck my multi against the Lions. Thanks pricks. But I'm a sucker for punishment so I'm coming back for more and expecting a bounce back game with the Power cruising to an easy cover.
Best Bet – Crap tough round but North +30.5
Round 7 Multi – Geelong HT line, GWS line, North line, Atlanta Hawks to win game 2 tomorrow and Friday night at Cranbourne R5 no.2 the Four Lads. That's right I just 5 legged a crossed sports and specials multi. That will spice up your weekend, it's worth $25 at William Hill I recommend a shake.
Good luck punters.
* No player markets up for Sunday games yet. Follow me on twitter @stueycam to see what I get on.