Benjo's PODs – Round 8
Hi guys and welcome to the first edition of Benjo's PODs. Each week I'll be having a look at PODs from each of the four positions.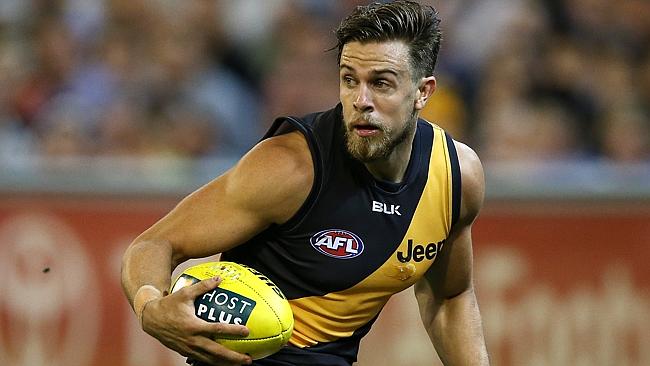 Hi guys and welcome to the first edition of Benjo's PODs. Each week I'll be having a look at PODs from each of the four positions. Okay, here we go.
DEFENCE:
Elliot Yeo
Yeo started off the season with only 2.91% ownership. The coaches that started off with Yeo believed that he would get more midfield time in 2015. In the first three games of the year he scored 62, 47 and 56 in these games. It was in game four against Yeo's former club that Simpson decided to play Yeo in the midfield.
Is he a risk? Will Simpson shift him back to his original role?
Yeo has the round 13 bye. This is handy in defence. Many teams have the likes of Mundy, Newnes and Boyd, without having a single round 13 premium in their backline.
Yeo's change of role. Simpson has strategically swapped the roles of Wellingham and Yeo. This has helped his scoring.
Thanks to this new, DT friendly role, Yeo has achieved scores of the highest standard. His last four games have been: 83, 112, 93 and 150! These scores are almost worthy of 'pig' status. Last year, Simpson tried the same move on Yeo and switched him into the midfield. During this time, Yeo scored: 77, 83, 81 and 100.
Yeo loves to mark the ball. Kick + Mark = 6 points. This year Yeo approximately averages 6.3 marks a game. This is big! He has only dropped below 5 marks on one occasion this year.
Yeo has also averaged 24 disposals since being assigned his new role.
Yeo knows how to find the big sticks, kicking four goals against the Suns on the weekend.
Q and A:
Will Simpson move Yeo out of his DT friendly role?
I believe that Simpson will not move Yeo out of this role. Ever since Yeo moved into his new role, the Eagles have won four matches in a row, including an impressive 10 point win over Port Adelaide away from home.
Will Yeo keep up his good scores?
Yeo will average 85 minimum from now to season's end. He has shown that he can score well in his new role. Last year he obtained this midfield/forward round for four rounds and maintained an average of 85 in these four games.
Verdict:
Yeo is priced at 442k in Fantasy, with a 52k price jump from last week. He currently has a break even of 9 and he will make you cash. Worst case, you can trade him after his bye, if he is scoring below 80. You will still sell him for around 480k.
I like Yeo. If he keeps up his form he can average 95. Jump on now before it's too late!
Special Mentions:
Picken – He has scored 120, 143, 112 and 103 in his last four. I thought that Wallis returning would limit his output. A good option.
Pittard – A good option for the round 13 bye. I like him and so do Port. Has a DT friendly game and has a nice draw as well.
Duryea – Has been scoring well. Has the round 11 bye. His last 4 have been 109, 122, 42 (played 60% game time) and 111 and 74. A bit too risky.
Harbrow – 114, 110 and 66 in his last three. Gold Coast have a pretty tough draw leading up to the byes, so I wouldn't consider him as an option.
Birchall – Hawthorn face: Sydney, Gold Coast and St Kilda leading up to their round 11 bye. Definitely worth a look as a keeper in both RDT and AF, but beware of his inconsistency.
Pearce – Has scored 124, 106 and 105 in his last three. He has a DT friendly role and Ross likes him. Definitely a worthy option but is he a keeper? The round 12 bye will throw people off him as well. Still a good option though, but Yeo presents more value.
MIDFIELD:
Josh Kennedy (JPK)
Josh Kennedy has started alright this year, but his price has dropped from 595k to 561k. He is averaging 104.4 from his opening seven games, with a 67 against the Giants holding his average back. If you exclude this game, his average is boosted up to 111. He is also only owned by 7% of the competition, which is a big advantage if he goes 130. But his average from seven games is 104, so why should we be hop on the bandwagon?
Kennedy has dropped 34k! He must be considered based on his price tag.
Kennedy's disposal tallies are always high. Even in his 67 vs the Giants he still managed to get his hands on the footy 24 times.
Kennedy loves +4s. In his last three games this year he has gone 7, 8 and 3 tackles.
His ceiling. He has already shown how big he can go this year with a 120, 136 and 121 against Port Adelaide, Melbourne and Geelong.
His upcoming opponents. Last year JPK has a 113 average from his games vs Hawthorn last year and a 130 vs Carlton last year. He is almost classified as a captaincy option based on these stats.
His consistency. Last year he dropped below 90 four times, with one being a red-vest affected 16.
JPK's new role. Parker and Kennedy have been spending more time in the forward line for the last two weeks. Parker has scored 120 and 166 because of this and Kennedy has also scored 136 and 121. JPK has also recorded 6 and 9 marks in his last two games with this new role which excites me.
Q and A:
Kennedy is priced highly compared to Stevie J and Rocky who are both under 500k now. Is it worth spending the extra coin?
In my opinion, I would be spending the extra to get in JPK. Stevie J and Rocky haven't really shown any form for you to consider them. Rocky actually copped the Kane Cornes tag ahead of Beams and Rich.
Verdict:
I wouldn't trade him into your side if your team is full of round 12 premiums.
Although, if you want to get ahead of the competition, I would take the risk and enjoy the ride.
Special Mentions:
Steven – Averaging 113.3 this year, yet our sides are probably stacked with round 12 premium mids. A bit too pricey as well.
Armitage – The biggest surprise of the year. Averaging a whopping 119.6. He is too pricey now. Better off going with a fallen premium.
Ward – I have absolutely loved this guy. I even made him captain two weeks ago. He has averaged 104 this season. GWS have got a relatively easy draw to his round 13 bye. I think it's not too late to bring him in, especially if you are hunting for a round 13 bye premium.
Hartlett – An example of what this series is all about. He has had a great run over the past five rounds averaging 107, but is his run almost over?
Parker – He has been poor for his owners from the start, but for people who don't own him, I can see him going on a great run. 120 and 166 in his last two and I think he is a must.
Neale – People were trading him after the first round or so! Unless you think he is a keeper I wouldn't look to bring him in
RUCK:
Ivan Maric
Many people were looking to offload Maric in weeks two and three of the competition and if you did you would definitely be regretting it. Since then, he has recorded scores of 105, 87, 85 and 118. This guy is 60k cheaper than Sam Jacobs!
Maric is averaging 14 disposals this year, only one less than Sam Jacobs!
Maric has recorded 7 tackles twice this year.
He only has a price tag of 473k. You don't have to change your structure to get him in.
He has a four game average of 98.75.
Verdict:
Maric is too cheap to ignore now. He is priced almost 100k less than Stef Martin! He is also fairly consistent. I can't find any disadvantages for him.
Special mentions
Grundy – Has been on fire this year, but will the inclusion of Witts hurt his scores? Is his run of good scores almost over?
Nicholls – Who? Nicholls has got: 79, 82, 79 and 102 in his last four matches for Gold Coast. Better options though and carries a large amount of risk.
FORWARD:
Note: I am not going to list Tom Mitchell in here as he has 14.7% ownership.
Brett Deledio
Deledio should have been on most, if not everyone's radar at the start of the season. He injured his calf in Richmond's round one clash with Carlton, which sidelined him for four weeks.
Deledio was sidelined for four games. Watching his mammoth score of 137 on the weekend, his calf looked fine and he was running really well. Ok, Lids is back to full fitness. Tick!
Deledio was at his best against Collingwood on the weekend. He scored 137. If you breakdown his stats, he had 30 disposals, 13 marks and two goals! Deledio also spent 87% TOG, which means he is at full fitness.
Deledio averaged 109 over his last ten games of the season, last year. Imagine if he could keep this up?
Deledio loves to kick goals. He averaged 1.4 goals a game in his last ten games of last year. He kicked two goals and two behinds on the weekend and I can see him kicking at least two goals a game.
Q and A:
Would you take Deledio over a fallen premium such as Rocky around the same price?
I wouldn't choose Deledio over Rocky, but if you haven't got a FWD/MID DPP I would get Deledio ASAP in the forward line.
Verdict:
I would look to get Deledio in to your side ASAP! He looks set to post great scores.
Special Mentions
Smith – Has been on fire the last few weeks posting scores of: 110, 112, 119 and 99 respectively. He was going to be my option, but can he continue this run of great scores?
Dahlhaus – He's started the year off with a bang. Just a bit too pricey. Deledio presents better value.
Gunston – Performing well. Had a big 138 three rounds ago and has been consistent.
Goddard – You just know that any second now he'll burn you with consecutive 60s and 70s, like he did last year.
IMPORTANT:
Look for signs of a player who might be about to go on a run of good scores in the next few weeks. I picked up Joel Selwood last round despite his injury concern. Once he goes on his ten game run with great scores, you'll need to get him in ASAP.
Don't be fooled by a player whose been posting good scores lately. An example of this is Goddard. You want to get a player in at the start of their run as there is more chance that they'll score better than at the end of their run.
Check the weather reports! Shags will cover this in the team sheets. I chose Matt Priddis as my captain last week. It wasn't all luck as Priddis loves to play in the wet.
Captain choices are vital! These choices can win or lose you an important league match. Check Calvin's Captains weekly on DTT!
The byes are coming. Before trading a player in, check your bye structure!
Choose the right rookies! There has got to be a reason why you are trading a particular rookie in. I traded in Glenn after his 96. I did some research and found out that he was averaging 95 in the NEAFL from five games. Although this didn't work out for me, I still had good reasoning behind my choice. Make sure to read Jeppa's Juniors!
Thanks guys for tuning into the first edition of Benjo's Pods! I hope you enjoyed it.