On the Line with Stu – Round 7
Time to make some money again. We were looking good last week before going 0-2 due to some upsets on Sunday but still batting about 50%. Let's have a look at what William Hill are offering us this week.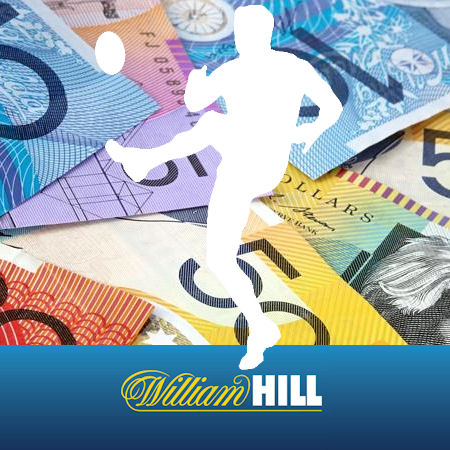 Time to make some money again. We were looking good last week before going 0-2 due to some upsets on Sunday but still batting about 50%. Let's have a look at what William Hill are offering us this week;
As always the lines and odds are provided by William Hill. Sign up now if you don't have an account! RIGHT HERE.
North Melbourne (-12.5) over Essendon
There are certain stories in the world that go on for so long that i just stop listening, regardless of how important they are. This past year two prime examples have been missing planes and Essendon players on drugs. Will this latest drama bring the team even closer? I really don't care. They came back from Perth last week and North beat them twice last year including by 39 and Etihad.
Value – Dyson Heppell to have over 30 Disposals – $2.00
Only been over 30 twice this year so far this year but last 2 games against the Kangas 37 and 34.
Fantasy guru @WarnieDT is ultra-confident of an Essendon mid racking up the possies tonight https://t.co/W6RBimmX61 #AFLDonsNorth @DTTalk

— BetEasy (@BetEasy) May 15, 2015
St Kilda (+31.5) over Adelaide
The Saints not only got a cover last week but an upset win so sticking with them here. 31.5 points should be enough even if it's in Adelaide.
Value – Most Disposal Group A – Scott Thompson – $3.50
Risky to go against Armitage after his 45 touches last week but with a performance like that comes a little more attention. Scotty T loves playing against the saints and expecting him to go large.
Melbourne (+39.5) over Hawthorn
Melbourne only got 30 points against the Swans last week and went down by 38. The Hawks are missing their best two players and it looked like it last week. Like the points.
Value – Most Goals – Jack Gunston – $3.50
Tom McDonald did a job on Buddy last week even though he played up the ground a fair bit. Should go to Rough, allowing Gunston to get off the leash.
GWS (-10.5) over Carlton
Carlton swung the axe this week but its not going to help them, GWS are flying at the moment. They have already won at this ground once this year and last week Carlton lost to Brisbane, so yeah this is a best bet.
Value – Most Disposals – Group B – Lachie Whitfield – $3.50
Really like this, averages 26 touches a game this year 2nd and 3rd favs Griffen and Smith average 20.
The @DTTalk team are steaming into Dons, Crows, Saints and Cats players this weekend https://t.co/W6RBimmX61 #AFLDonsNorth

— BetEasy (@BetEasy) May 15, 2015
Sydney (-25.5) over Geelong
I must admit i don't watch Geelong play Sydney much, when i do i have flashbacks to the 2005 Nick Davis semi final last quarter and end up in fetal position rocking on the floor. But they tell me last year the Swans smashed them by 100+ in Sydney and they won't let the Cats play free flowing footy like they did against Collingwood last week.
Value – Most Goals – Kurt Tippett – $7.00
Buddy has been playing up the ground more and Tippett kicked 5 last time they played the Cats, worth a few at 7s.
West Coast (-39.5) over Gold Coast
A lot of points but the Eagles have been brutal at Paterson's this year. Other than their lost to the Dockers they have smashed both the Blues and Giants by 60+ points. Gold Coast have some solid ins but it's a long trip over to a place where lesser teams get put to the sword.
Value – Anything Josh Kennedy Goal Related
His last 3 against the Suns, 5 goals, 7 goals and 8 goals. Most goals $1.80 should be a lock but also worth a dabble at first goal for West Coast at $5.00
Fremantle (-23.5) over Western Bulldogs
As i predicted the Bulldogs crashed back to earth last week and choked away a win against the Saints. The only other L on the Dogs record this year came against a team who plays a similar brand of football to Freo, a 77 point hiding at the hands of Hawthorn. I'm not going against Freo until they give me a reason not to.
Value – Anything Fremantle Possession related
No player markets up yet but the Dogs give up the 2nd most possessions a game including that massive 45 to Armitage last week. Keep an eye on the markets
Richmond (+5.5) over Collingwood
I thought Collingwood were actually ok this year but when you have a closer look their wins have come against Brisbane, St Kilda, a below par Essendon and Carlton. The Tigers have lost 3 straight and only have wins over Carlton and Brisbane so why take them with the points? Both have played Geelong the last 2 weeks Richmond lost by 9 Collingwood by 41. I really dont have a great read on either of these teams but form don't lie.
Value – Travis Cloke to kick more behinds that goals – $2.24
This is the funnest bet of the weekend! Can't wait, I'm on.
Port (-32.5) over Brisbane
Even though Kane is going to play a few more games i think the old riding the emotion of a all time club great retirement trick plus the sting of a loss last week will lead to a whopping in Brisbane. Golf clap for Cornes by the way, would get a spot on the bench of my Fantasy team of the decade.
Value – 10 goal hiding – Port Adelaide to win by more than 60 points – $4.40
Port will want to bounce back after last week and haven't had an easy kill yet this week. Smashed them by 113 points last year, I'm on.