The Numbers – Round 6
Jake has missed The Numbers on DT Talk, so he submitted an article and we've posted it! Read on!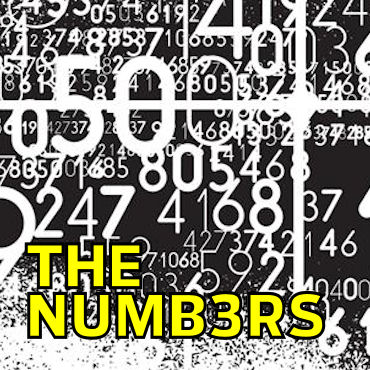 -15. The lowest breakeven of the week belongs to $232,000 Jake Kelly. The Adelaide defender managed to smash out a 104, despite not recording a single stat in the third quarter.
-1. Points scored by mature aged rookie Josh Glenn (28) in the second half in their game against Adelaide on Saturday. After scoring 96 the week before, Glenn was trusted on many fields this week, and did not reward the many who traded him in
0. The number of wins Carlton have in Australia this year, their only win coming in the ANZAC day clash vs. saints, which was held in New Zealand. Sunday's loss to Brisbane in Melbourne just about removes any hope of redeeming their slow start to the season
2. Weeks in a row that early season gun Rory Sloane has been subbed out on 67. Rory is now reported to be missing 4-6 weeks with a fractured cheekbone. Now Rory, we like consistency, but subbed out for 67 two weeks in a row is not what the 8.73% of coaches, many of which paid upwards of $600,000, would be hoping for.
5. Number of upsets this week. Geelong, St Kilda, GWS, Brisbane and West Coast all managed to upset their opponent, making for a horrid round of tipping
36.7. Ayce Cordy standard deviation after scores this year of 3, 11, 55, 19 and this week a monster 91. You know that when a player's standard deviation is higher than their average, they're probably not Dream Team relevant. I still know more than a few people will trade him in, looking only at his price ($191,000) and his most recent score (91). One good score doesn't make a good rookie (refer to a certain Glenn Glenn for more information)
49.43. The percentage of coaches with Daniel Rich (44) in their team, making him the 6th most selected player. A three round average of 64 has him firmly on the chopping block for these teams, and many, like myself, are only justifying his position in their team based on his newfound role as a DPP Def/Mid
55. Points overcome by St Kilda against Western Bulldogs, the 5th highest ever margin. Unfortunately this run also resulted in bad scores from previously reliable bulldogs Dahlhaus (64) and Bontempelli (66)
98. The highest minimum score of any player to play all 6 games. Mr. Consistent Scott Pendlebury has played all 6 games and not dropped below 98, making for a reliable captain in these times without an in form Rockliff, Ablett or Lewis. He also has a three round average of 124.7, despite regularly copping the #1 tag.
109. Tom Mitchell's average this year after 101 on the weekend. Having played only the last two weeks, the $464,000 forward could be great value for a high scorer, if he only he can hold his spot in the team!
145. Combined points from 4 popular picks, Hunt (34), Glenn (28), McIntosh (43) and McCarthy (40). They would have been on plenty of grounds this week, and many unlucky teams would have had all 4 on the field.
150. Points scored by Corey Enright this week. The Dream Team legend of old was back to his best this week, smashing out his 4th highest career score (behind a trio of 150+'s, the most recent in 2011) and also taking the title of the highest scorer for the round
391. Days since the last numbers was posted. It's been a while!
729. Total points for potential dream team pig David Armitage this year. If you were told preseason that the leading point scorer after 6 rounds was not Ablett, Pendlebury, Lewis, Rockliff, but Armitage, you would be in disbelief. But in true Pig style Armitage was everywhere again on Saturday, picking up 45 disposals to go with his 5 tackles and a goal. Oink.
1855. Total Dream Team points scored by Geelong 22 players against Collingwood, the 2nd highest total for a team this year. The team was on 1065 at half time, averaging 48 a player, however a late comeback from the pies ensured that the cats couldn't beat the monster team score of 1969 from the hawks back in round 3 when they demolished the bulldogs by 70 points.
2277. Points scored by Matt Stevens' Team "CaptainRisky" in round 6, which in a week full of carnage, was good enough for the highest score of the round. Despite fielding a few shockers like McCarthy (40) and Bews (40), big scores from "risky" picks like Jaensch (123), JPK (136), Goddard (119) and Gregson (97) were enough to win the weekly prize.
521,000. The price you will have to pay for the highest averaging player of 2014. Rockliff has now dropped 242K from his starting price, and still has a breakeven of 170. To put this price in perspective, he is cheaper than Andrew Gaff, Jarred McVeigh and Stephen Hill, and only 30K more than Jack Gunston!
Thanks to Jake for this special guest article. Great read, we may see him back!