On the Line with Stu – Round 6
Stu is back after making a truck load of money last week. Check out his best bets ahead of this weekend.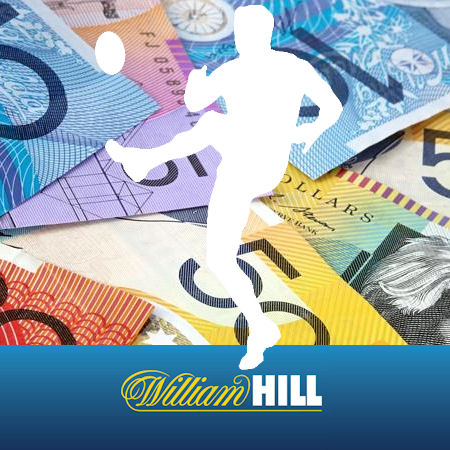 I'm back!!! Pretty handy start to my career nailed 6 out of 9 lines, sprinkled in some value and most importantly gave you a 4 leg multi worth double figure odds! Must admit this week looks a little tougher but let's see how we go.
As always the lines and odds are provided by William Hill. Sign up now if you don't have an account! RIGHT HERE.
Collingwood (-8.5) over Geelong
Collingwood's form is red hot at the moment sitting at 4-1 and coming off a Friday night spanking of Carlton. They are getting wins by shutting down opponents. Their last 3 games, all wins, they kept the other team to 66, 49 and 45. To add to that Geelong have struggled to kick a winning score so far in 2015. Take out their win against the Gold Coast at the cattery and their best score was 85 against Richmond last week and includes 3 scores in the 60s. Granted the opposition Geelong has faced has been much tougher that the Pies but still think Collingwood will be able to shut them down tonight. Am I really the kind of person to bet against my own team? Yes, yes I am.
The Value
Most Disposals Group A – Dane Swan – $4.25
On Friday nights when the Collingwood are playing the G becomes the Sty. People have been on Swanny to start 2015 but after 5 games is still 2nd on the disposals for the Pies averaging just 1 disposal less than Pendlebury. Get on the pig
The Roughie
First Goal – Tom Hawkins – $8.00
A favourite as a roughie doesn't really make sense but these bets are hard to hit. In saying that Hawkins kicked the first 2 last week and has had 4 goals in his last 2 games against the Pies.
They're back! The @DTTALK crew look at player specials in Round 6 with both their best bet & upset in #AFLDogsSaints https://t.co/W6RBimmX61

— BetEasy (@BetEasy) May 8, 2015
North Melbourne (-10.5) over Richmond
One of the only lines i liked straight away when i looked at this week's games. I thought North would do better than they did against a pissed off Hawthorn last week but expecting them to bounce back against a lesser opponent. These teams matched up only once last year in round 12 with the Kangas winning by 28, i think North are travelling a little bit better now and Richmond certainly worse.
The Value – Wire to Wire – North to lead at end of each qrt – $3.20
I really think North are a far better team than Richmond and will do this easy.
The Roughie – Brent Croswell Medal Winner – Drew Petrie – $21.00
Love a good medal! Petrie's form hasn't been great to start the year but in the past has kicked a couple of bags against the Tigers. This isn't Brownlow voting, if you can kick 4-5 and your team wins you're a big shot for BOG, have a sneaky 10er on.
St Kilda (+17.5) over The Artists formally known as Footscray
How good were the bullies last week?? Even better and much more relaxing if you had them +32.5 points. I seriously love watching this team but i feel the classic "on Media Street followed by letdown game" coming. Last week was a battle royal in the wet at the SCG and would have taken a toll on their young bodies. I gave the Saints a fair blasting last week but they showed some guts, the return of Riewoldt and Montagna will help and think they will able to hang tough again this week. The line has dropped from 26.5 mid-week to 17.5 but still taking the points
The Value – Most Disposals Group B –Liam Picken $3.00
Picken has lead the dogs in touches the last 2 games and the forecast is for rain tomorrow in Melbourne. Even if the dome is shut I'm sure Picken will still sense the precipitation.
The Roughie – Triple Margin VI – St Kilda to win by over 29.5 Points – $9.30
I'm not counting out a Saints upset win here. 2 big ins, the previous weeks grand final like effort. Hangover coming.
Hawthorn (-25.5) over GWS
No Hodge, No Lewis, No worries. I'm backing in the infrastructure of the reining premiers rather than a couple big names.  The role players will want to make a point for the hawks add in the trip back from Perth for the Giants after a smack down and I'm expecting Hawthorn to cover.
The Value – Most disposals – Dylan Shiel – $4.00
Last 2 games he has gone big for 39 and 36 Disposals. Good young kid, like his chances.
The Roughie – Exact Points Margin – Hawthorn by 25-26 points – $26.00
The Hawks win by 26 and we cover by a half point, BOOM.
Adelaide (-38.5) over Gold Coast
That's a lot of points but I still like the Crows to get there. The Suns got on the board last week but they played Brisbane and that means absolutely zero. They also have a ton of outs this week and the crows will be looking to bounce back after 2 losses on the trot. The crows showed early this year that they have the ability to blow teams out, expecting them to do it again.
The Value – Most Goals – Tex Walker – $3.00
The Suns are susceptible to a big power forward and Tex is certainly that. 5+ goals coming his way.
The Roughie – Adelaide first goal – Between 4:01 – 5:01 – $8.10
How cool are some of these lines William Hill give us? That's an exciting minute if you are on and the ball is trapped in the forward line, fun times.
Sydney (-30.5) over Melbourne
Tough run for Melbourne, back to back vs Freo then Sydney. The Swans will be pissed after getting beaten by everyone's second favourite team and then having it saturated across the media for the next few days. Beaten at their own game they will take it out on poor Melbourne. The swans have the ability to put teams to the sword quickly and likewise historically Melbourne have been blown out a few times.
The Value – Total Game Score – Over 152.5 – $1.88
Same reason as Freo v Melbourne last week, Sydney will go big and this line will be crushed.
The Roughie – Most Disposals Group A – Jarrad McVeigh – $10.00
Big names at the top of the list in this group including Hannebery who on fire right now but I like the value of McVeigh. He likes to pick up cheap kicks in blow outs and had 33 against the Dees a few year ago before a down game last year.
SIGN UP HERE if you want to join up to William Hill and get involved.
Fremantle (-27.5) over Essendon
I don't get this line; it seems pretty low for an undefeated at home against a team that only just got over a pretty poor saints list last week. On top of that a mate of mine who i conspire gambling plays with likes the bombers. Maybe I'm missing something but I'm all over Dockers here. As far as what history tells us in 2013 Essendon travelled to Perth twice and beat both WA teams but last year when came over they copped a 9 goal loss to the Dockers. Continuing the trend and taking the favourite to cover.
The Value – Most Goals – Hayden Ballantyne – $4.00
Hold on scrap that, can't do it. Even if I had a G on him to kick the most goals I would be hoping he got knocked out in the first qrp.
The Roughie – Qrt by Qrt – Ess/Ess/Freo/Freo – $17.00
Essendon have proved to be road warriors the last few years and we have seen teams get the jump on Freo before as well, wouldn't surprise if the Dons hang early before Freo crush them in the 2nd half.
Carlton (-26.5) over Brisbane
Carlton are bad at the moment but at least their list has players that are meant to be decent. Brisbane is depressing and after being beaten by the 2nd bottom team in the league and still winless I wouldn't even take them if they were getting 40 points.
The Value – Carlton Wire to Wire – $1.77
Can't see this not happening, nice little addition to a multi.
The Roughie – Instead of giving you a roughie I'll give you another tip, don't watch this match.
Port (-30.5) over West Coast
Could have gone either way with this line to be honest but taking the Power on their home turf. The Eagles have 3 win so far in 2015 and all of them by over 50 points but when you look closer those wins came over Carlton and GWS in the West and the Lions at the Gabba, not exactly high quality stuff. Port are coming off a huge wins against the reigning premiers and a showdown victory and will keep the momentum rolling!
The Value – Highest Scoring Half – First Half – $2.12
Think port will smash them early the put the cue in the rack and roll on home.
The Roughie – First team to 20 points in 4th Quarter – Neither $6.30
Logic as above.
As always the lines and odds are provided by William Hill. Sign up now if you don't have an account! RIGHT HERE.