DT Talk Sunday Funday Moneyball – Round 3
Play Moneyball and take part in our Mega Saturday league. 100 spots for $5 entry and the top 15 paid out.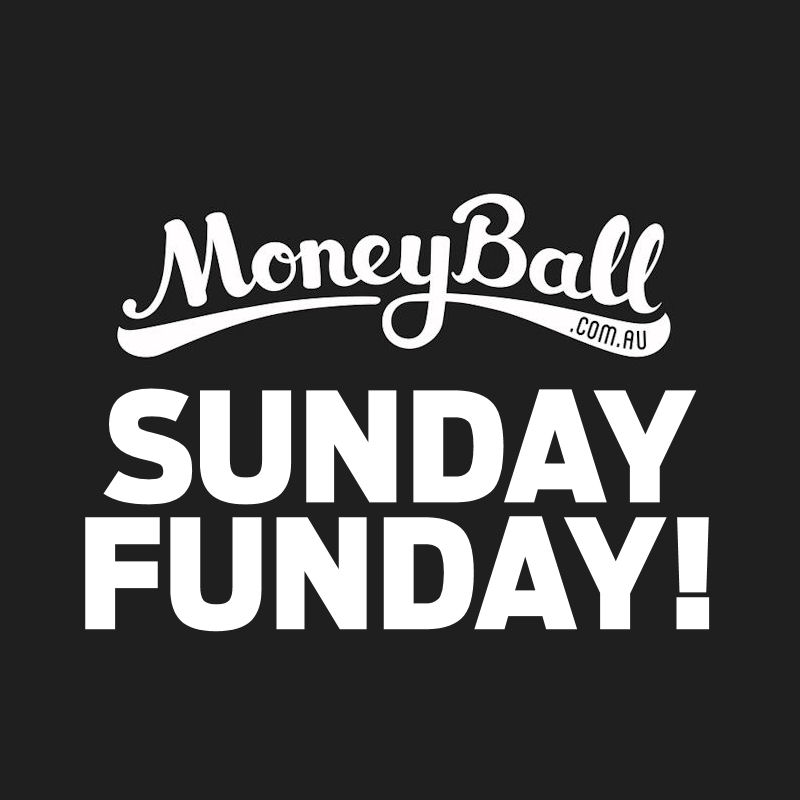 There is a new fantasy player on the block; Moneyball.
We have an affiliation with this great new game where you play against like minded people in shorter style of fantasy footy.
JUST IN!
We have a SUNDAY FUNDAY league happening. 50 person, $5 entry and prizes for 1st, 2nd and 3rd. Enter now.
MEGA SATURDAY!
Take us and other community members on in our special Saturday league. We have a huge 100 person league with $5 entry and the top 15 paid out. Not bad at all! Just choose from players who are playing on Saturday and fit them under the salary cap.
POINT SCORING
Goal 6 pts
Behind 1 pt
Kick 3 pts
Handball 2 pts
Mark 4 pts
Tackle 4 pts
Clanger -3 pts
Free For 3 pts
Free Against -3 pts
Hitout 1 pt
PICKING YOUR TEAM
Prices are a little different to what we are used to in AFL Fantasy. In your salary cap of $60,000 you need to choose 9 players (2 forwards, 1 ruck, 4 midfielders, 2 defenders).  Be smart with picking your team as there are plenty of bargains to help you fill your squad at an average of $6,667. Prices will change after round four.
Sign up and get all registered to take on us in some different games. Just search up DT Talk and you will find a couple of different options each week.
We will add more contests when others fill up.
* 18+ only and please gamble responsibly.