The worst teams to have in your fantasy league
What are the worst teams to have in your fantasy league? Nic names the top, or is that worst, six.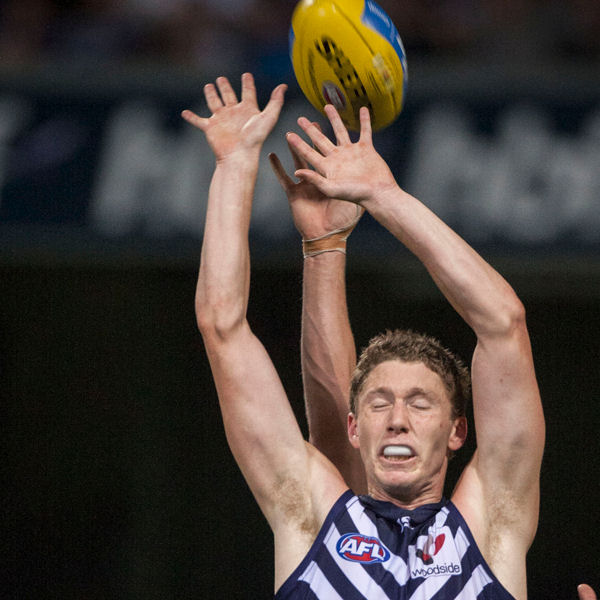 As league competition begins across the Fantasy codes this round, it is time to look at the worst teams to have in your league.
We've all experienced at least one of these in our Dream Team lives. Whether it's the guy that gives up mid-season because their team's a rabble or whether it's the team that flukes its way through the competition, these are the teams that have private league creators scurrying to fill their leagues before these guys get sorted into them.
Without further ado, let's count down the six worst teams to have in your league.
6. The Biased Team
You know exactly what I mean here. You've probably even been accused of this before! This is the team that has a few more players from the club the coach supports than it should. For example, the Carlton supporter that always has Judd in their team or the Essendon supporter with Heppell, Watson and Stanton in their midfield. This one is a minor annoyance but you can't help but ask them what they think they're doing. The best example of this comes when a player is traded in after one good game. Not going to name name's but the Collingwood supporter who brought in Jarryd Blair after round one in a league of mine needs to be exposed here!
5. The Flukey Team
There are always those teams made by coaches who don't exactly know what they're doing. They're not amateurs but their team is filled with unique mid-pricers who aren't your typical dream team selection. The worst part is that this team is bound to pull out a massive score when it faces you in head-to-head. You just know that it's going to happen. Rory Laird is going to have 30 disposals, Alex Rance is going to take 16 marks and you just know their unique captain selection is going to break the all-time scoring record. (Brian Lake 192, I'm looking at you.)
Will this side's success last long? Probably not, but given you play each team once in head-to-head, the bragging rights are already theirs.
4. The Noob
I'm not going to go too hard on the noob. This is the guy who has absolutely no idea what he's doing. "How cheap is Presti! Have to get him on my bench!" These guys try hard and will inevitably get better as they eventually find this very website and then learn from other teams, but they'll drag down that league average and serve as basically a bye round for the better teams. So thank you Dream Team novices for giving the rest of us a week to conserve our trades, you're the real MVP's.
3. The Auto-Fill Team
What the hell are you doing in my league? Get out! Why is the function even a thing?
2. The Ghost Ship
All your mates have joined your league, you've filled it with everyone you possibly can but there is still a spot left! As a last resort, you throw the league code out on Twitter and in comes a team to fill the spot. His team isn't bad, it holds its own against the rest of the competition and all is good… for now. It's now round six and the team is slowly dropping down the point's ladder. You click on his team and see the flock of zeroes and Band-Aids. The team is exactly the same as it was in round one. Fast forward to round ten and it's the same, round fifteen and it's the same and so on and so forth. At least the noob gets rid of the guys who aren't playing. If you thought he was going to drag down your league average, you wait until this no-show gets in there.
1. The Mid-Season Quitter
Out of all the teams on this list, this is the most frustrating. The biased guy and the noob are doing their best, the flukey guy won't last too long, the Auto-Fill team is just a joke and the ghost ship at least has the decency to be committed to something for a full year… even if it's being committed to doing nothing…
Regardless! The mid-season quitter is that guy who burns through his trades early on, before his team comes upon hard times. He's either hit with a string of injuries or the bye rounds are coming up and his whole backline is out. What does he do? He quits. He goes AWOL for the rest of the year and leaves his team to rot. All of a sudden, your ultra-competitive league now has another ghost ship. Another version is the player that simply loses interest in the game mid-year and in both instances you want to track them down and break their computers over their heads.
Well… I want to…  Is it just me? Do I take this too seriously?
Good luck in your head-to-heads!