Calvin's Captains – Rd. 3
Need a captain? Well, our pirate will steer you through the best players to pick this week.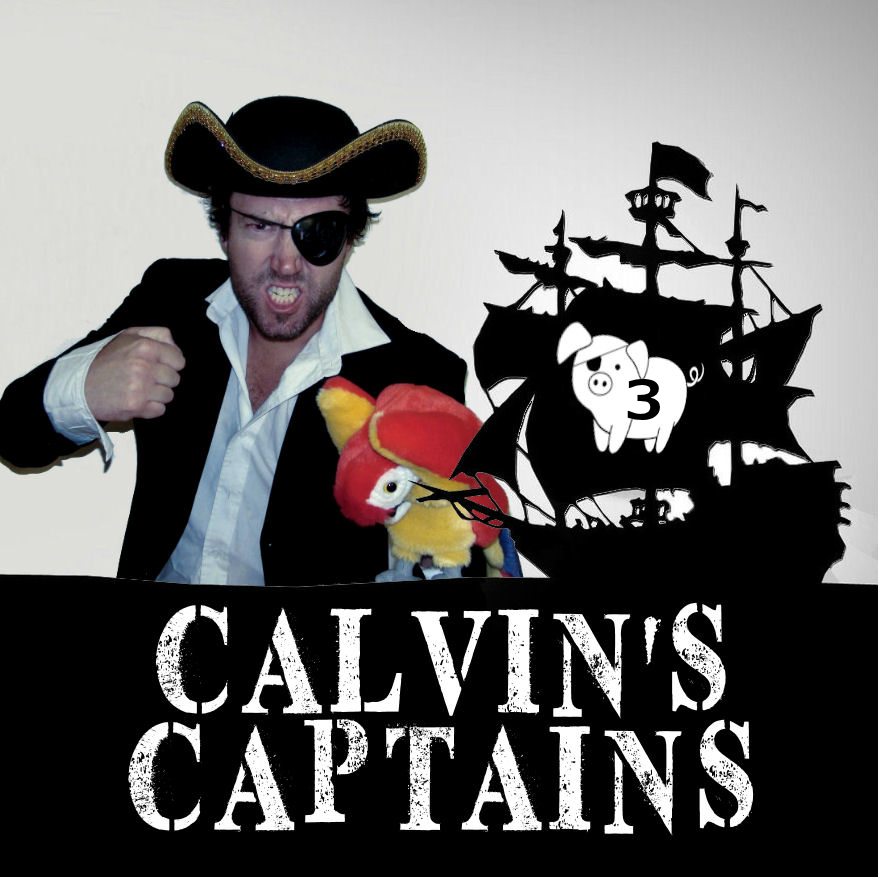 Here we go again… and boy do I have some rippers for you this week, in what is shaping up as another tough week. Without Gaz and Rocky, my job is shaping up as a tough one this year and so far, I've steered this ship pretty well. Enough babble Calvin… let's get into it.
BOUNCE BACK BEAMS
You've heard it here first…. Dayne Beams will bounce back this week!
In his first two games this year, Beams hasn't found it difficult to get the ball. He has averaged 26d (8 kicks and 18 handballs) a game and just has his ratios around the wrong way. Add to this, in total over these two games he has let himself down in other areas to by only taking 3 marks and laying 4 tackles.
Dayne Beams is $9,800 in Moneyball. Pick him in your MEGA SATURDAY team.
He scored 131 on the Tigers last year and if Beams can reverse his kick/handball ratio and increase his mark/tackle count which sits at basically nothing… his scores will improve and this week he will be back!
Also in this game we have Brandon Ellis who scored 115 and 96 on the Lions last year but the interesting guy here to look at is Dustin Martin.
When playing the Lions, Dusty has averaged 90 against them at the GABBA and 111 when he plays against them at home. Amazing stat, but he'll still be good this week as he scored 115 and 96 against Brisbane in his last two runs.
LEWIS v BONT IN TASSIE
When playing in Tassie last year, Jordan Lewis averaged 111 (4 games). Last week he came home strong with his score of 119, backing up his monster 156 from round one. He has scored 4×100+ in his last 5 games against the Dogs with scores of 102 and 106 in his last two. He's the safest pick going around at the moment and the numbers here truly support that.
Pick Jordan Lewis for $10,200 in Moneyball.
Marcus Bontempelli will be one of the most traded in players this week and might even be able to back up the 133 he had last week. Aurora Stadium is one of the highest scoring Fantasy ground in Australia and I'm expecting him to go big again.
GIANT TASK
The Giant task this week will be for GWS to contain Lance Franklin. He scored 121 last week and had 120 on them in his last game against them in 2014. Buddy is starting to heat up and might produce something BIG again.
Luke Parker came home strong last week for his score of 86 but in his 5 games against the GWS, he only carries a highest score of only 90. He'll be better than this but the numbers here are quite ugly.
On the flipside of that, Callan Ward loves playing the Swans, who are one of his most favourite teams to score Fantasy points against. Over his career he has averaged 92 against them and has posted 92, 111 and 108 in his last three.
Finally, Adam Treloar should bounce back from his 86 last week. He posted 97 and 124 on the Swans last year and should be in the top scorers in this game at the SCG. A prediction…. 112!
THIS DYSON DOESN'T SUCK
No he doesn't suck, Dyson Heppell is on fire at the moment and won't be slowing down this week. He plays the Blues, a team he has averaged 109 against in his last 3 games.
Dyson scored 129 last week, and the Eagles scored 8×90+ scores against the Blues and I'm tipping that he will run a muck on Saturday arvo.
Pick Dyson in MEGA SATURDAY for $10,000.
A FEW MORE…
Scott Pendlebury Vs St Kilda @ MCG – Pendles scored 113 against the Saints last year and will attract a tag (Mav Weeler) this week. There is doubt over his availability this week but being the Friday night game, we will know if he's in before lockout.
Joel Selwood Vs Gold Coast @ SS – averages 93 on the Suns in his last 3 games against them and had 91 this week. He'll be back to his best this week for sure in a game that Geelong will dominate.
Gary Ablett Vs Geelong @ SS – He's not playing fool! Don't make him captain.
Nathan Fyfe Vs West Coast @ Domain Stadium – scored 125 and 106 on the Eagles last year (avg. 121) and posted 116 last week. The man is flying at the moment.
Robbie Gray Vs Kangaroos @ Etihad – Only scored 70 against the Roos last year and has never scored 100 against them over his career of 7 games. That will change this week but the numbers here aren't great.
Steve Johnson Vs Gold Coast @ SS – 68 last week… but the Saints had 5×100+ scores against the struggling Suns last week and Stevie will get busy on his home ground (surely). He only scored 103 on them last year but has monstered them before with scores of 171 and 146 back a few years ago.
Dane Swan Vs St Kilda @ MCG – The Pig has started the year solidly with scores of 105 and 82. He didn't play the Saints last year but has posted 109, 120 and 137 on them in his last 3 games. Swan is just $8,400 in Moneyball and you can pick him in your Friday and Round team this weekend.
Rory Sloane Vs Melbourne @ Adelaide Oval – He is averaging 115 this year and the Crows have been on fire. Shiel (136), Coniglio (124) and Ward (108) all racked it up last week against the Dees and so will Sloaney.
Brad Ebert Vs Kangaroos @ Etihad – has averaged 88 in his last 3 against the Roos. Pass.
Michael Barlow Vs West Coast @ Domain Stadium – The Eagles used to be one of his favourite teams to score again but he only managed 96 and 80 on them last year. Slightly concerning.