Calvin's Captains – Rd. 2
No Rocky and no Gaz in the top five. Who should we be locking the C on this week?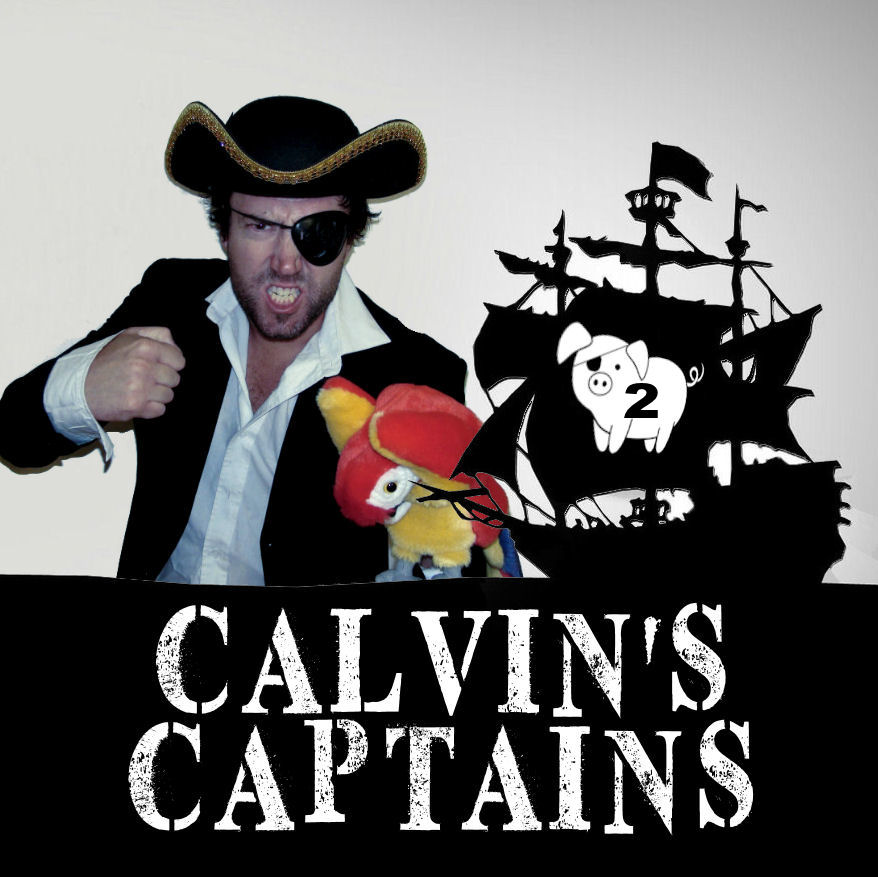 Ok… we all know why we are here and there's no point waffling on about it.
LEWIS ON FIRE
It's the only way to say it… Jordan Lewis is simply on fire.
Let's just flash back to the end of 2014 home and away season, where Lewis ended the season with three scores over 140 in his last four games.
He played against the Bombers just once last year and STRUGGLED. It was in round two and he was tagged by Hocking for just 66pts (13d). Now, Hocking didn't play last week against the Swans and shouldn't feature this week. This is wicked news for Lewis!
He scored 156pts last week and basically did as he pleased. The Hawks move the ball freely between themselves and on the MCG against the struggling Bombers, this should be the case again.
Last week, the Swans midfield in Luke Parker (111), Kieren Jack (104), Hannebery (99) and JKP (94) all found a fair bit of the ball which means Lewis is shaping up as one of the safest and best picks for this week.
HEY BERT
Brad Ebert was the highest scoring player last week with 163pts. He dominated against the Swans last year with 100 and 136 and even posted scores of 114 and 123 before that. The Swans do have a tagger though (Bird) but I'm expecting him to run with Travis Boak. Add to this, the fact that the game is in Adelaide so based on his form and history here, he can't be ignored either.
In the same game, Luke Parker hopefully will be back to his best after being KO'ed last week. He scored 111 to that point and only played 68% of the game and scored 106 and 73 on the Power last year. The guy who took Parker out last week, Buddy Franklin averages a nice 100 against the Power in his last three.
CROWLEY FREE ZONE
This is a big call but Steve Johnson will be back to his best this week and I'm expecting something big. He scored 92 and is coming off a limited pre-season. He had 68 at the half last week against the Hawks and slowed down from there.
This week, Stevie will go against the Dockers, without a tag from Ryan Crowley who has certainly had his measure in the past, holding him to scores of 56, 58 and 68 in their last three encounters.
On top of this, Stevie returns to his home ground where he posted scores of 58 (Crowley), 131, 168 and 128 last year.
Joel Selwood has always flourished without a tag in these games when Stevie has copped it. He scored 130 and 138 against Fremantle last year and should be great again, despite scoring only 76 last week.
He scored a solid 101 last week and this week Michael Barlow will be much better. He had his best game of 2014 against the Cats (137pts) and it was even at Skilled Stadium. Prior to that he had 98 and 127. Last week, the Hawks had a field day against the Cats with the top scoring three players averaging a total of 127pts.
Big game and I'm tipping some big scores to be coming out of it.
STRUGGLE STREET
With Tom Rockliff down, will Dayne Beams step up? Or find life much tougher? Beams scored 104 last year against the Roos, when he was a Magpie. The Crows smashed the Roo's last week and but things just aren't the same anymore. It's a big pass for me on Beams this week with too many unanswered questions surrounding him.
Oh dear Gaz… what is going on? Gary Ablett doesn't seem right does he, and making him captain this week would be a very risky call. He meets the Saints at Metricon and in the past this would have us liking our lips… but this week he is a sure thing to be tagged by Maverick Weller who held Ryan Griffen to just 48pts last week. Gaz scratched up 61pts in the opening round and although he averaged 129 at Metricon last year before being injured… he's just not himself right now. We have to pass.
A FEW MORE…
Scott Pendlebury Vs Adelaide @ Etihad – scored 97 and 101 on the Crows last year and averaged 116 at Etihad from his three games there in 2014.
Jack Macrae Vs Richmond @ MCG – started the season well with 107 last week and scored 131 against the Tigers last year. We love this kid and he'll be awesome again this week.
Adam Treloar Vs Melbourne @ Spotless Oval – Last week against the Dees, Prestia topped scored with only 101. They are tough to score against. This wasn't the case for Treloar last year though when he pumped out 101 and 159 against them. He is coming off a very 119 from round one and looked like a pig.
Rory Sloane Vs Collingwood @ Etihad – he was tagged by Macaffer last year for just 62 but did bounce back for a 104 on the Pies as well.
Dusty Martin Vs Bulldogs @ MCG – We can't ignore last week terrible score and when we see that he scored only 76 when he met the Dogs last year, we have to pass on him again.
Dion Prestia Vs St Kilda @ Metricon Stadium – scored 101 last week and posted 108 and 94 on the Saints last year. He really needs Gaz to keep playing though.
Dyson Heppell Vs Hawthorn @ MCG – he only scored 88 on the Hawks last year and started the season well with 111 last week. Gun player but it will be tough this week against a possession controlling Hawks.