Round 1 Lockout Chat
The team have all been named (Hawks, Cats still with extended benches) and we're all set for the 1:40pm AEDT lockout. Discuss your last minute trades, etc. here in the lockout chat and let us know your scores over the weekend.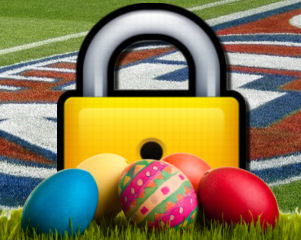 Rolling blog updating what you need to know to get your team sorted.
Sunday 6:55am
Happy Easter everyone. Some of us will need some Jesus like resurrections to make us happy about our fantasy teams this weekend. Already we will have a few things to think about for next week. Steele Sidebottom is confirmed to miss a "few weeks" with a broken thumb that requires surgery. Roy's boy Tom Rockliff may have broken his ribs. He spent a night in hospital and we'll update with news once we know it. It's positive news for Luke Parker after dominating the first three-quarters and being KO'd by Buddy. All of this with some pretty average scoring. Anything over 1800 looks to be pretty good!
Take us on in our Sunday/Monday league for Moneyball.
Saturday 12:44pm
Final teams: Saturday
April 4, 2015 12:10 PM
Melbourne v Gold Coast at the MCG, 1.40pm AEDT
NO LATE CHANGES
FINAL INTERCHANGES
Melbourne: Angus Brayshaw, Ben Newton, Aaron vandenBerg
Substitute: Jimmy Toumpas
Gold Coast: Jack Martin, Mitch Hallahan, Greg Broughton
Substitute: Jarrod Garlett
Saturday 8:00am
Let's make sure we are all sorted heading into the full lockout in AFL Fantasy at 1:40pm AEDT (other games have a rolling lockout). Don't forget to check back here for the subs/late changes in the Melbourne v Gold Coast game before finalising your team. Click here to watch our video on Facebook. Follow the live scores via DT Live. Links to individual games below.