Calvin's Captains – Rd. 1
Oh oh… look who is back on DT Talk. It's the Irish Pirate with his words of wisdom. Oh and he explains the ever confusing Loop Hole.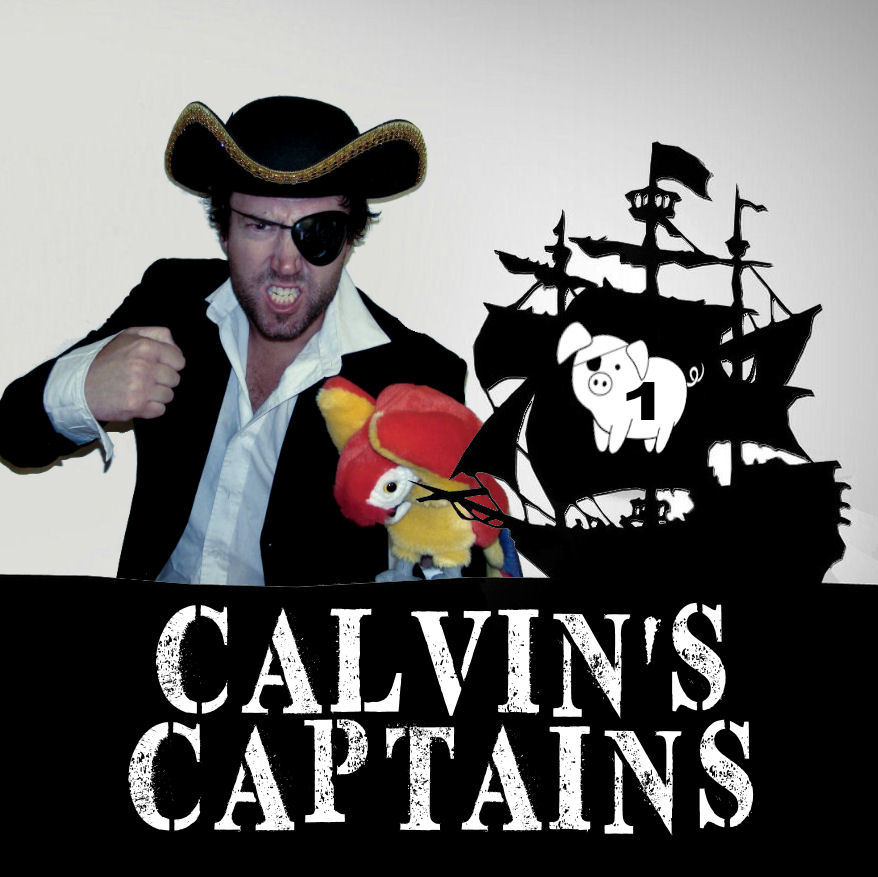 Aggg me hearties. Welcome back to Calvin's Captains and boy, do I have some rippers for you this week. Before we get into the good stuff, let's quickly chat about the partial lock-out that we have this round. If you don't understand it. Tough. It can't be explained anmore simply than this. If I understand it, you should as well.
LOOP HOLE EXPLAINED
Firstly, to do this you will need a 'non-playing player'. Something which we strongly advise against heading into round one because it's silly having someone in your team who won't make you money from day one.
But, if you must insist, a guy like VandenBerg or Kruezer, who is apparently is missing round one but will feature at some point might be a good option.
It works like this…
Place your VC on a guy who is playing on Thursday night. Dusty Martin or Kade Simpson are good options who might produce something decent.
If they go BIG and score over 130+, then put your 'non-playing' player on the field with a C on them. That person will get a registered 0… so the VC score (Dusty or Kade) will double.
Just make sure you also have an emergency selected as well to cover that 0. And NO, that emergency will not replace your captain, just the VC will cover that.
If the go SMALL, then switch everything back to normal select a captain off my top 5 and you can't go wrong.
ISSUES: If you are using the Loop Hole, then you will also be sacrificing an emergency in that line as they already have a job covering that designated zero. If you are slightly unsure about all this, we recommend you don't bother with this, but at least now you know what all the fuss is about.
TEAM HATERS
Jordan Lewis hates playing Geelong. He did last year anyway. Although he did average 134 at the MCG in his last 3 games, he only scored 100, 108 and 62 against the Cats. Dustin Martin isn't much better with his record against the Blues. He scored just 89 last year, his 4th worst score of the season. Dusty also had a slow start in 2014 and we hope he doesn't replicate that again on Thursday night. He started the year with scores of 100, 89 and 76 in his opening games but should be better than that based on his NAB efforts over the pre-season.
Another guy looking to build on his starting games is fellow Vice Captain Loop Hole option, Kade Simpson. He started 2014 with score of 84, 96 and 88.
St Kilda gave up the most Fantasy points last year, but Toby Greene failed to cash in on any of those when he met them. He played them once for 86 points and with many coaches starting with the potential pig, he'll need improve on that and based on his end to the 2014 season when he scored 125, 165, 126 and 127… the signs are good.
Joel Selwood is another guy I am slightly worried about. Although he scored 133 in the Qualifying Final against the Hawks, he only posted 87 and 58 against them during the season. Watch-out Michael Barlow fans as well. He scored his 2nd worst score of only 88 on Port Adelaide last year.
Wowzers, I might have just made a few coaches a touch nervous… it's all good people. Relax.
TEAM LOVERS
On the flip side to Selwood, this guy did struggle in the Qualifying Final last year against the Hawks, but Stevie Johnson (for those gutsy enough to start with him) usually carves them to bits. Prior to that he has scored 139, 150, 113 and 101 against them and might fire up on Monday afternoon.
Luke Parker played the Bombers last year for scores of 114 and 119 making Essendon his favourite team to play in 2014.
The inaugural PIG, Dane Swan scored 96 last year against the Lions but did score 130, 143, 119, 125 and 122 before that. Fingers crossed the pig can get back to his best this year and based on these numbers he might just go BANG in the opening round.
His captain, Scott Pendlebury has averaged 117 at the GABBA in his last four games there and has posted 95, 119 and 94 in his last efforts against the Lions. Steele Sidebottom was solid against them also last year with 94 and did have back2back 115's before that.
Also running around against his old club in this game is Dayne Beams. Now of course he has no record against his former club but he did score 122 at the GABBA last year and has been on fire over the pre-season.
Nathan Fyfe scored his best score of the season last year against his opponents this week in Port Adealide. He attracted a Kane Cornes tag late in the game but by that stage it was too late. He clocked up 130 with 34 touches and 2 goals.
Will Buddy destroy the Bombers? He was every chance to, up until Tuesday… but he still should dominate. He had 115 on them last year and some say he's had "a limited pre-season", but then some others say… "he's fresh". You be the judge! No I'll be the judge…. he's fresh.
ABLETT v ROCKY
This won't be the first time we have this agreement this year. But the winner this week is pretty obvious in my pirate expert option.
Gary Ablett has a question mark over his head of whether or not he will even play or if he is fit. Pfftttthh, he's playing and he's fit!
Last year he started the season with a bang scoring 141, 135 and 136 in his opening games. In the past he has scored 119, 64 and 134 against the Demons and averaged 127 at the MCG in his last 6 games there. He'll dominate again on Saturday and you're a brave man if you want to disagree.
You ready for this, and the winner is…. Rockliff who scored 165 against Collingwood in 2014 and averaged 142 at the GABBA last year. He ended the season averaing 166 and over 40 touches a game in his last 3 and will rip them to pieces again. Oh and don't forget that the Bont' (144) and Dahlhaus (133) had a ball in their last NAB game against the Pies also.
Ignore all this rubbish talk and rumoiurs about him sitting forward etc…. Let's face it, if you have forked out the coin to get him you're making him captain and because his score is being doubled… that means you are actually getting him for half price. Right?
"You're not getting one Rockliff, you're actually getting two."
All the best for round one guys! This will be interesting FUN!