Play Moneyball – a new AFL fantasy game
There is a new fantasy footy platform on the market. Have you heard of Fan Duel in the US? Here is our Aussie equivalent and it's ready to go for AFL in 2015!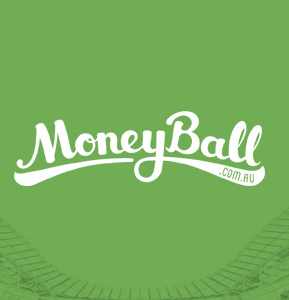 Moneyball is a daily and weekly fantasy sports platform, where members pay to play in contests against their friends and the wider moneyball community. Members select their ultimate fantasy team for either a full weekend of games (eg, All of round), or just for one day (eg, Super Saturday).
Members have a broad range of contest sizes to choose from, from 2 participants to 1000's of participants in size.
Members also have a broad range of entry fee's available, from $2 as the minimum entry fee upwards.
Once the games have been played, the players accumulate their fantasy points scores , and the contest is complete, whoever picked the best performing combination of players , wins the prize pool.
It is early days, but jump in and register. We will have some DT Talk leagues going on over the next few weeks for your chance to play against other community members.
Please note: this is for players 18 years and over. Gamble responsibly.
(DT Talk is affiliated with Moneyball for season 2015).