My Team 2015: Version 2.2
Another My Team for your fantasy team discussion after another 1000 strong comments on the last version. The NAB Challenge is drawing near so chat about your issues here.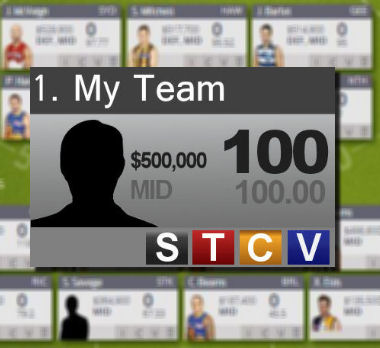 The Deck of DT is over and both AFL Fantasy Classic and RDT are open. Here's a new version of My Team to keep chatting about your teams after another 1000 or so comments in less than two weeks!
Head on over the www.dtlive.com.au and use the Drawing Board to put together your AFL Fantasy Classic, AFL Dream Team (RDT) or SuperCoach team using the no official prices and positions for this year.
It's free and easy to sign up and the site will continue to evolve over the pre-season.
Post your teams (via the simple copy and paste on the Drawing Board) in the comments and discuss your fantasy pre-season. Be constructive and as always, give and get! The Deck of DT has been awesome so far and it will continue into mid-February! The games will officially launch over the next few weeks so make sure you're prepared and chat it up in the comments.
Previous My Team posts: