Deck of DT 2015 – The Complete List
The sixth Deck of DT series came to a close yesterday. Relive the 52 players in 52 days with links to each article in this post.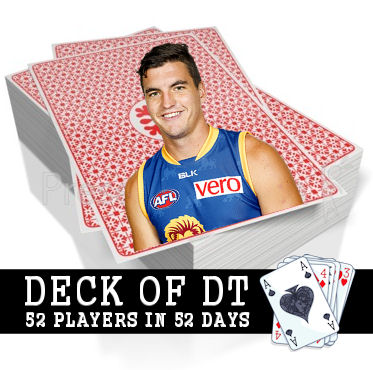 The sixth Deck of DT series has come to a close and what a ripper it was. Over 2000 people reading each article every day with some pleasing engagement through comments and the polls on the articles. Huge thanks to the writers, in chronological order, Roy, Calvin, Rainman, Dunny, MJ, Ben, Dunny, Anthony, Griff, Matt, McRath, Jeppa and Tbetta. Love your work boys!
Relive it all here with the complete list of 52 players.
Stay tuned to DT Talk for the best fantasy coverage on the world wide web!