Play in the "DT Shiva" fantasy draft league
Do you rate yourself as a true fantasy football player? Join Australia's biggest AFL promotion and relegation fantasy league; the DT Shiva.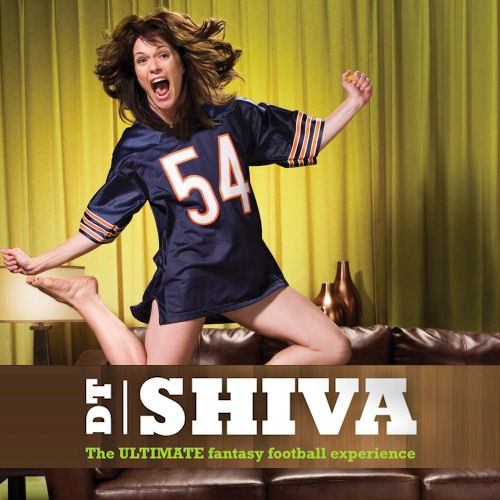 Do you rate yourself as a true fantasy football player?
Are you over 18?
Do you enjoy live drafts?
Want to get involved in more banter?
Interested in playing in a cash league?
If you have answered yes to all of these things, you have to check out the ULTIMATE in draft leagues!
Utilising Ultimate Footy (UF), www.dtshiva.com.au has been running for 2 years providing the biggest fantasy football fanatics a place where competition and banter are kings! With 118 players across 10 leagues last year all running as a relegation and promotion system, this is most likely is the biggest relegation and promotion, best run, and fun cash draft league in Australia!
What is the DT Shiva you may ask also. Check out "The League", an American fantasy football TV show to get a true indication. They play for "The Shiva" and prank each other into trading their good players for crap players (Trapeing or Trade Raping). Some of the funniest TV getting around! DT Talks own "Warnie" is a player in Division 1, who knows, you may end up facing off against him if you're good enough!
With 10 leagues last year, you are probably thinking, how in the hell am I going to get to Division 1 in my lifetime?!
Well the answer to that is simple. The genius's at the DT Shiva have devised a fast pathway called "The Champions League". It works like this. Win your Division this year from Div 3 down, and the following year you get into the champions league. The winner of that league each year is promoted directly into Division 1! You could be in Div 11 in 2015, then Div 1 in 2017! 2 seasons!
Its $50 a head to play, you have to be over 18, oh, and if you live in Melbourne, your welcome to join all of the DT Shiva lads at a pub in Richmond for a live draft day experience! Plenty of banter gets thrown around on that day along with plenty of advice for novice coaches if you require it!
So what are you waiting for?! Head over to www.dtshiva.com.au and register!
Have a chat the the head honcho, league commissioner Douth on Twitter: @Douthteez.